27 before 27: Why marathon recovery can help you meet your goals
Posted on November 06 2018
One day about three years ago, I was on a 20-mile training run when I ripped off my wig mid-run and hung it up when I got home. I haven't looked back since. And that defining moment was because of running.
I have an autoimmune condition called alopecia that caused me to lose all of my hair at age two and left me completely bald. I never truly felt like me under the wig, but I didn't know how to break free from it.
Taking up running has taught me strength, determination, grit and self-confidence I never knew I had. It was just over six years ago that I toed the line at my very first marathon in my college town of Duluth, Minnesota (Grandma's Marathon) with thousands of other runners all looking to conquer the highly respected task of being called a marathoner. I didn't know at the time, but this race would change my life in more incredible ways than I could have ever imagined.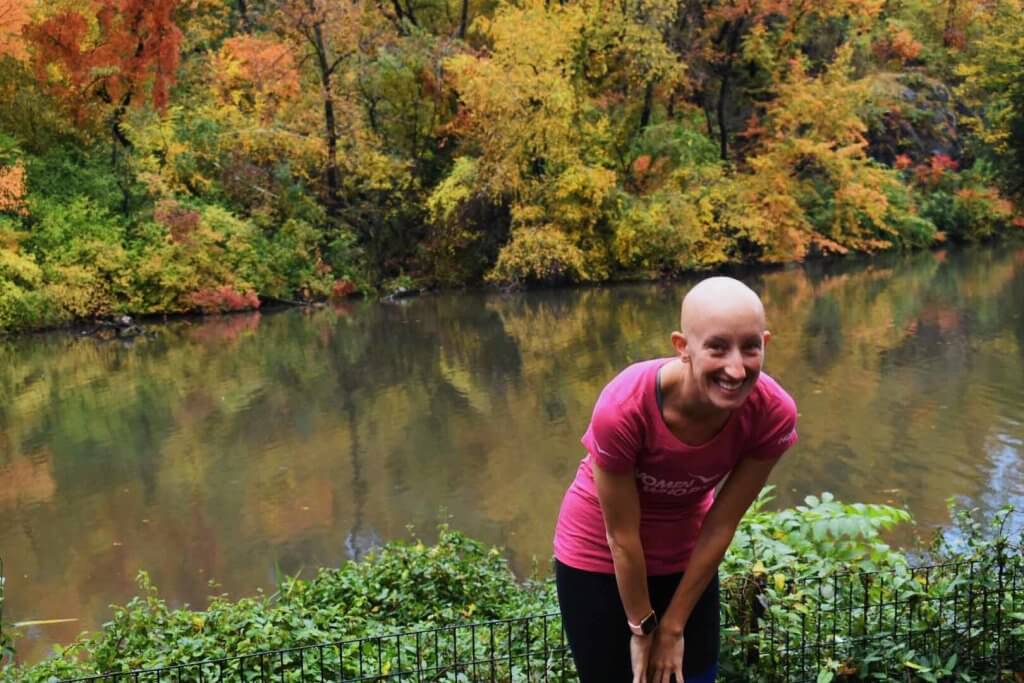 I have run 31 marathons since that one, but it was never about the number of races (even though I did aim for 27 before age 27 as a goal). If I hadn't run my first marathon, I don't think I would be where I am or who I am today. I learned so much. Not only did I learn about myself during my running career but also about the sport, preparation and post-race recovery that have helped me drastically improve.
Here are the key components I focus on for post-marathon recovery so I can feel ready to take on my next marathon, which is usually only a short time away.
Walk it out
After crossing the finish line, no matter how exhausted I feel, I walk around and let my heart rate come down. It helps me prevent cramping from just immediately sitting down even though I want to.
Hydrate, hydrate, hydrate
The amount of sweating I do during a race is crazy, especially living in the South and dealing with the humidity. It makes a big difference during the race to be hydrated leading up to and during race day, but afterwards, it's just as important to put the fluids and electrolytes back into my body that I lost during the race. I drink water and Gatorade all day afterward and for days afterwards as well.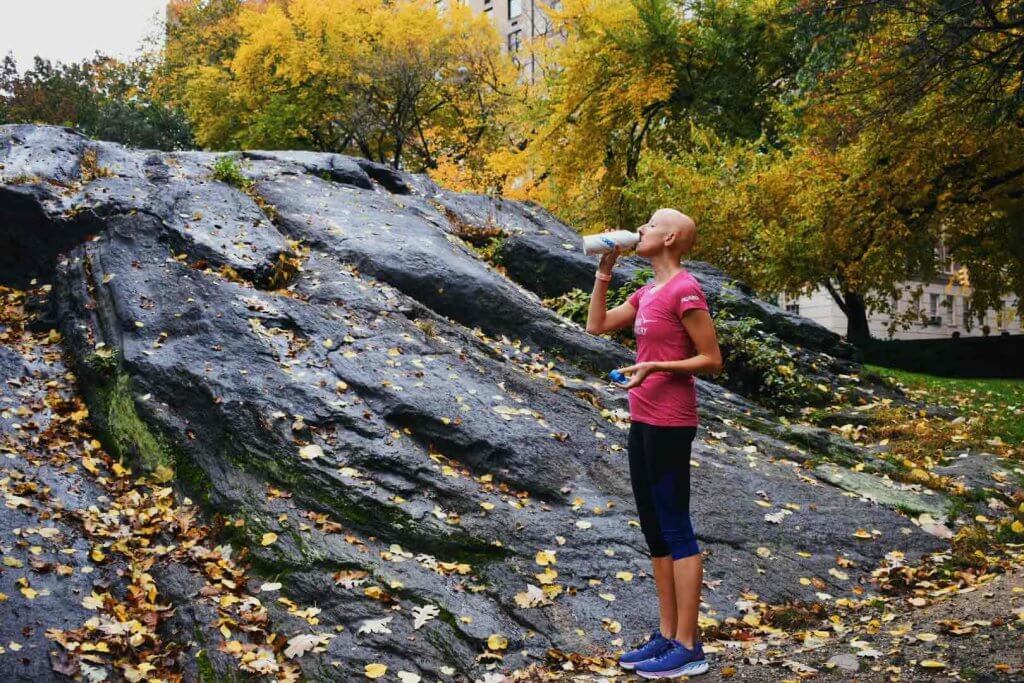 Eat some protein
After a race, I always make sure I eat a substantial amount of protein to help build up my muscles after a race. I am a huge fan of Quest Bars, peanut butter and nuts, and they're easy to pack in your gear check bag to make sure I have some of my favorite foods after a race.
Don't skip stretching
Stretching is so important. After my first few races, I never thought about stretching and can still remember how sore I was, how difficult it was to get up and down stairs and how hard it was to move around. After my heart rate has come down, I always make sure to stretch thoroughly, especially my hamstrings, which are always the most sore for me.
My favorite and also most painful tool is the foam roller. I use it everyday to help stretch and work out any tightness I have for after marathon care. I even have a smaller one that fits into my suitcase to use at hotels or on the road before and especially after races.
 Shake it out
The day after the marathon, I go on an easy four-mile recovery run to stretch the legs, stay loose and keep the blood flowing. This is never a fast run for me, but it does prevent me from becoming too sore or stiff.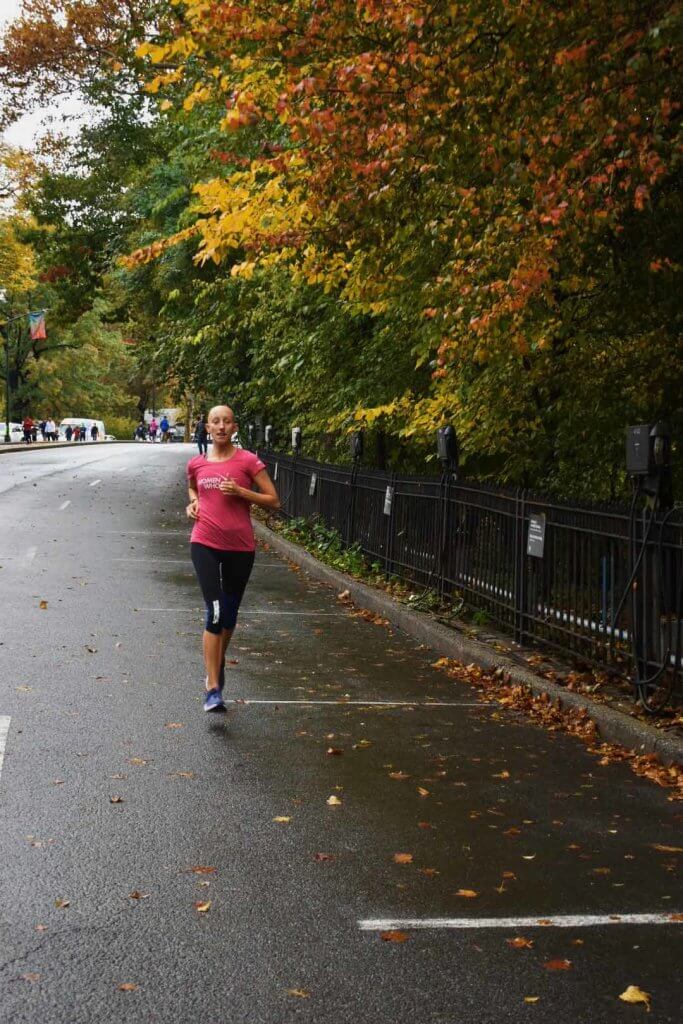 Give yourself a break
I always take a full seven days off from serious, hard running after a marathon. I use this week to rest, and for recovery, I may add in a few yoga classes or maybe a spin class but definitely not any running. I've found after this marathon recovery time that I feel rested and have the itch to start running again.
Set a new goal
Have another race on the calendar to look forward to and start training for. I love the feeling of seeing a countdown on my phone for my next race. It helps me to stay motivated and excited to get back into training.
It definitely took me quite a few races to figure out how to recover after a marathon, but now, I have it down. I have learned that having a marathon recovery plan and focusing on rest, hydration, stretching and food intake does make a big difference and can really affect how quickly I can bounce back after a race.
Shop Lindsay's go-to marathon shoe, the Clifton 5.