A dad on a mission
Posted on February 08 2017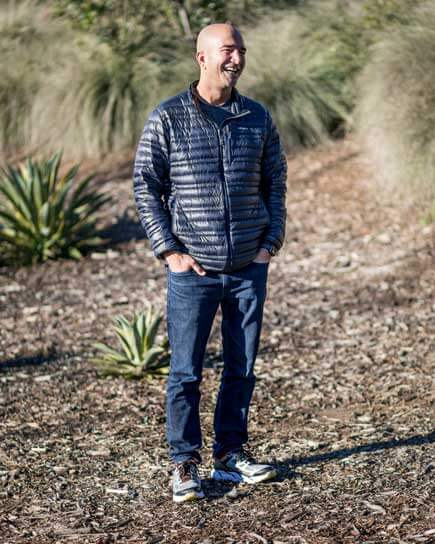 "My daughter, Sorel, has Rett Syndrome, and my friend's daughter, Haley, has CDKL5. These are rare developmental disorders that affect their ability to walk and talk. They struggle so hard, so I thought I should do this for them. They can't do it themselves because they're trapped in these bodies that don't work the way they should.
Running 50 miles is so easy compared to one day in their life. My body was giving out almost 40 miles into this one. It was so steep and the thing is just so mountainous. There's no flat areas — it's either straight up or straight down. I was just going to collapse. I was super dehydrated, my skin was white, my veins were purple. You almost want to fall down, but I'm like 'I can't stop.' A couple times I'd slowly walk and I'd be like 'no, I have to hammer this.' You throw up and think you're dying, but you're really not. For some reason, I start thinking of them and then I got a call on the phone. I could hear Sorel's sounds and I just started jamming. I sprinted like a seven-minute mile for the last three miles. They gave me the strength, those girls. I had so many low points in that race, but most of the time I was just crying of happiness. I did that for like half the race because I was just thinking of them and people probably through I was totally crazy. Sorel has made me so strong mentally. When I ran my first half marathon, I thought I was dying. Now I just break through all that stuff. It's an honor to run for them." – HOKA fan Chris Kolendrianos on running the Avalon 50 to raise awareness for Rett Syndrome and CDKL5 research in 2016
Chris' favorite shoe, which he wore during the Avalon 50, is the Clifton 3.