A HOKA Runner's Guide to Chattanooga, TN
Posted on August 24 2016
When you explore a place on foot, you see the things others do not. You discover the place locals go to grab a cup of coffee, the best place for a pint, and the best places to stop, stretch and breathe in some fresh air. At HOKA, we have runners all over the world who know their towns best. So we'll be sharing HOKA runner's favorite destinations in their hometown for visitors to get the local experience. We'll begin with the towns many people travel to compete and watch IRONMAN races around the country. Our next stop is Chattanooga, Tennessee. Home of Fynn Glover, avid runner and co-founder of Roots Rated.
HOKA: What's the best coffee or breakfast spot?
Glover: Everything about The Farmer's Daughter is great: the coffee, the friendly waitstaff, the wonderful environment, and of course the delicious food. Sit outside in their expansive outdoor patio and listen to live fiddle and banjo folk music. Watch children playing in the pebble rock garden. And enjoy one of the best breakfast experiences you can have in Chattanooga.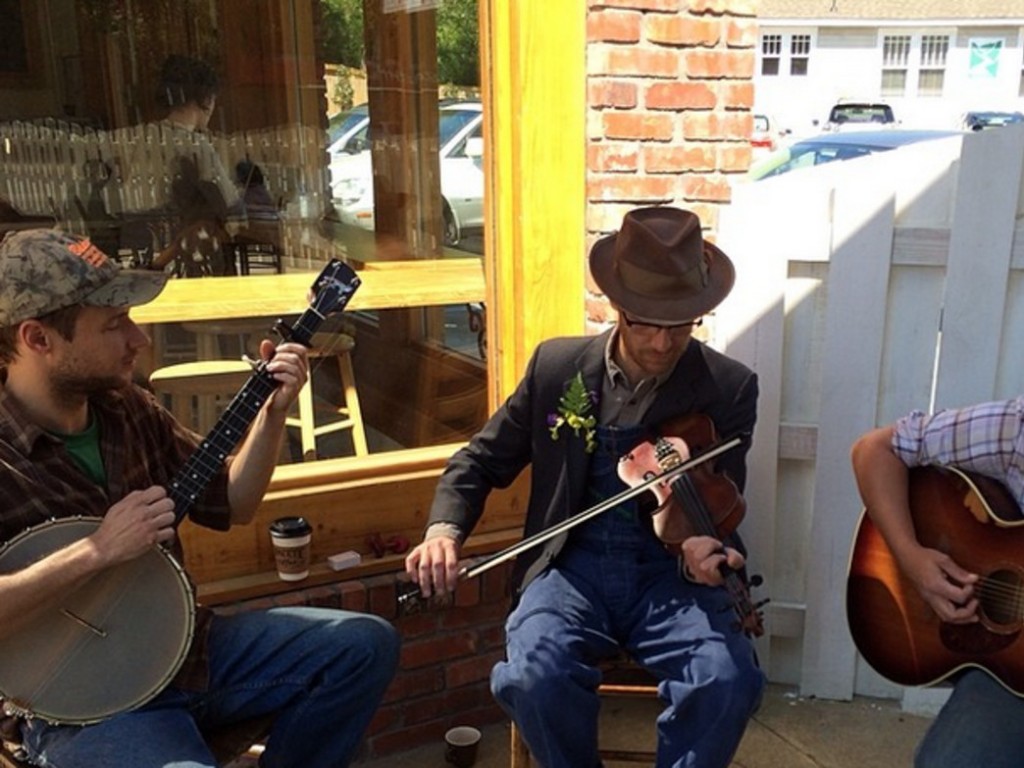 HOKA: What's a good scenic or interesting place for a short run in your area? What's your favorite run route?
Glover: The trails at Raccoon Mountain run primarily along the outer edge of the brow and offer incredible views of Chattanooga and the Tennessee River gorge. These single track trails are consistently in great shape, but they are technical (plenty of rocks and roots) so watch your step! The primary loop is approximately 13 miles of rolling terrain with some short climbs. There are three trailheads: East Overlook, the Visitor's Center, and Laurel Point. No matter where you start, or which direction you travel, you're in for a great run in the woods.
There is also Chattanooga's River Walk, which extends 7.5 miles from the Chickamauga Dam to Ross' Landing in downtown Chattanooga. It's an amazing urban trail system that has become the recreational spine of the Scenic City. The Riverwalk itself is a wide concrete path that extends entirely along the Tennessee River. With several entry points and parking lots, you can choose your preferred distance, but if you're starting from downtown, there's no better place to start than the Chattanooga Riverfront at Ross' Landing. If you're feeling frisky, a 15-mile out and back is at your disposal.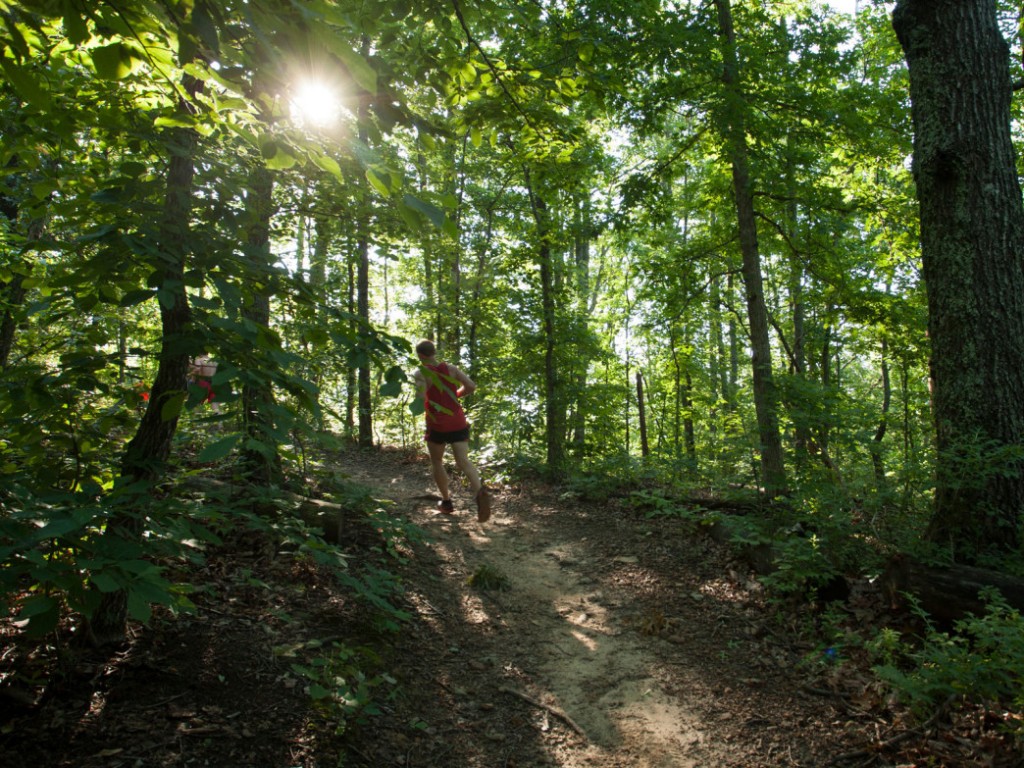 HOKA: Where should someone go to eat a post-race meal (or brew)?
Glover: Tremont Tavern is a local neighborhood pub that has one of the most welcoming atmospheres in the city. And their specialty burgers have consistently been ranked in the Top 5 in Chattanooga. If you can handle the heat, the Jalapeno Jack Burger is a must. It's also a great place to grab some brews. They have 21 rotating beers on tap and hundreds of bottles. Also, Brewhaus is cozy gastropub with patio seating, great beer, and a delicious taste of Deutschland. The cuisine is balanced and tasty, featuring bavarian bratwurst, schnitzel, and spaetzle, and they serve a wide variety of regional craft brews. The up close and personal views of the Walnut Street Bridge, downtown Chattanooga, and the Tennessee River make it a fantastic spot to spend time with friends.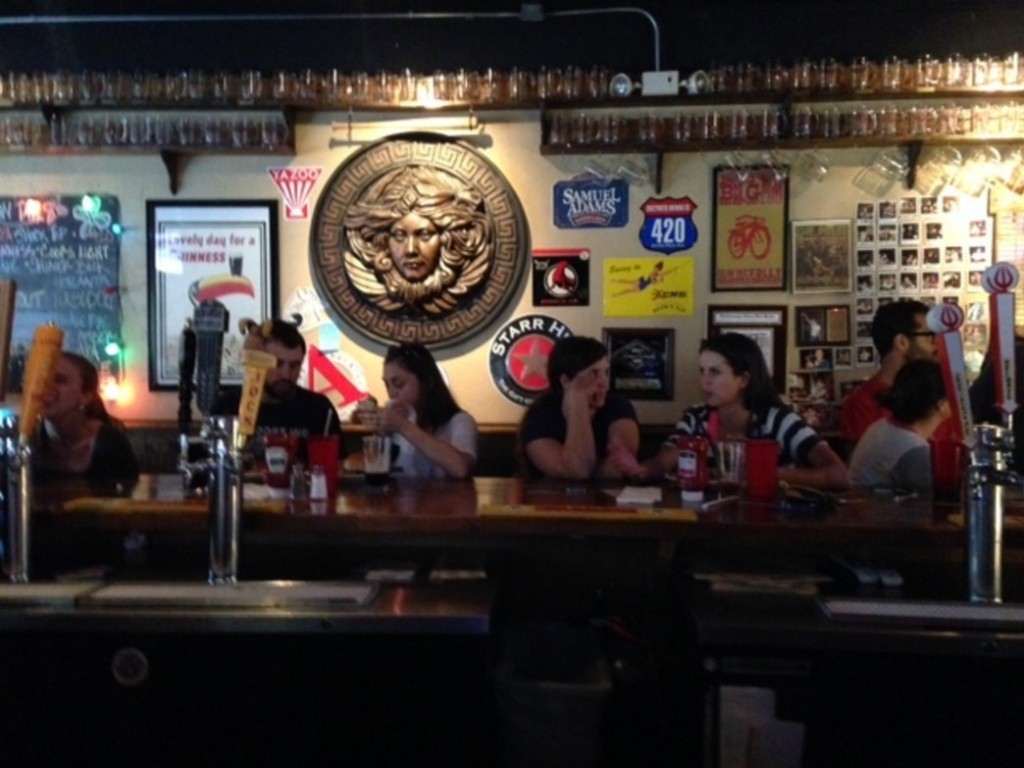 HOKA: Where should someone go to get any last-minute racing gear?
Glover: Hub Endurance, Suck Creek Cycle, and Trek Store Chattanooga are all great options for your biking related needs.
HOKA: Anything else to see/do/experience in this town in a short weekend trip?
Glover: Rich in Civil War history, Point Park has the most fantastic overlook of Chattanooga. And getting there by riding straight up the face of Lookout Mountain on the Incline Railway is an experience to remember for the whole family. Point Park is just a short walk from the incline station. Also, the Tennessee River Gorge is a 26-mile river canyon, just a few miles north of downtown Chattanooga. The Gorge, referred to by locals as the Grand Canyon of the Tennessee, is the fourth largest river gorge east of the Mississippi. The River Gorge Explorer is a high-tech vessel that provides an exciting 2-hour excursion, guided by a TN Aquarium naturalist.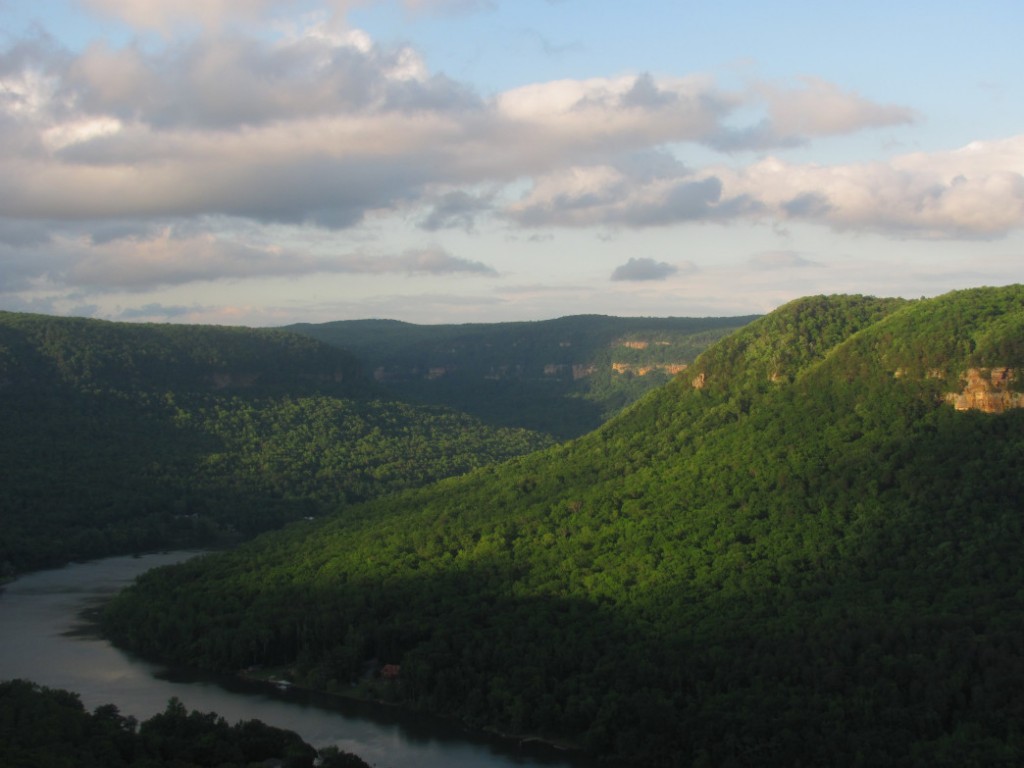 Find more great information from Fynn on the Roots Rated Insider's Guide to IM Chattanooga.