A HOKA Runner's Guide to IRONMAN Kona
Posted on August 13 2016
When you explore a place on foot, you see the things others do not. You discover the place locals go to grab a cup of coffee, the best place for a pint, and the best places to stop, stretch and breathe in some fresh air. At HOKA, we have runners all over the world who know their towns best. So we'll be sharing HOKA runner's favorite destinations in their hometown for visitors to get the local experience. We'll begin with the towns many people travel to compete and watch IRONMAN races around the country. Our next stop is Kona, Hawaii.Want to be a part of the HOKA events happening around IRONMAN Kona? Here is your quick guide. Scroll down further to see how seasoned triathlete Eric Gilsenan likes to spend his trip. Also, check out the Limited Edition Kona Clayton here.
HOKA Events:
Run the Energy Lab with Dave Scott
A 4-mile run with 6-time IRONMAN Champion Dave Scott through the hallowed grounds of the Natural Energy Lab, where some of the greatest Ironman races have been won and lost. Meet at Kona Coffee & Tea on Palani Hill at 7:15am on Wednesday October 5th. Shuttle buses leave the coffee shop at 7:30am. Run starts at 8:00am. Participation is limited to the first 40 athletes. Register on October 3rd, at the HOKA booth located in the IRONMAN expo at the Hale Halawai! HOKA will have demo shoes on-hand for participants to try out and test (some sizes will be limited). 
HOKA Ladies Run With Julie Moss
This ladies only run features Julie Moss, known for one of the most famous finishes in IRONMAN history at Kona in 1982. Run down Ali'I, test out the newest HOKA models, and enjoy refreshments after. Leaves from the HOKA booth in the in IRONMAN expo at 8:30am, Friday October 7th.
Underpants Run
The infamous underpants run will be taking place on Thursday October 6th at 7:30am. The best part? You can donate $5 to receive a pair of HOKA underpants. The race begins a the Courtyard King Kamehameha's Kona Beach Hotel, and will cover 1.5 miles. Register here by October 3rd.
HOKA Snapchat Takeovers
Follow the HOKA Snapchat for athlete takeovers leading up to IRONMAN KONA. (@HOKAofficial)
HOKA Athlete Signings
Stop by the HOKA booth to meet some of your favorite triathletes.
Meet Heather Jackson, Luke McKenzie, Leanda Cave, and Kevin Collington Tuesday October 4th, 6pm-7pm.
Meet Dave Scott and Julie Moss Wednesday October 5th, 12pm-1pm.
Meet Lauren Goss, Angela Naeth, and Joe Gambles Wednesday October 5th, 2:30pm-3:30pm.
HOKA Kona Coffee and Tea Takeover
Stop by Kona Coffee and Tea during race week (6am-6:30 pm Monday-Friday, 8am-8pm Saturday) for daily specials on drinks and sneak peaks at the latest HOKA models. Sign up at the HOKA booth for a race day VIP wrist band to watch the big race from Kona Coffee and Tea.
Breakfast With Bob Babbitt
Tune in for Breakfast with triathlon legend Bob Babbitt here for athlete interviews and all the updates you need for IRONMAN Kona.
Facebook Live with Dave Scott and Bob Babbitt
Tune in on the HOKA Facebook page on October 8th for a race day chat with Dave and Bob. Come ready with questions for the comment section! Dave and Bob are here to answer your questions from 12:30pm-1pm.
Eric Gilsenan's Kona Favorites:
HOKA: What is special about Kona?
Gilsenan: Kona is the Holy Grail of Triathlon. The race conditions are brutal, unless you've done Kona, or better yet, it does you, you'll never ever know how brutal. Triathlon started on 9-25-74 in San Diego but Kona is where triathlon was put on the endurance sports map when ABC Wide World of Sport's Jim Lampley called Julie Moss as she finished her Cal Poly SLO Senior Class project of completing an IRONMAN by crawling across the finish line in 1982. If you do the sport of triathlon you inevitably want/dream/dare to do IRONMAN Kona.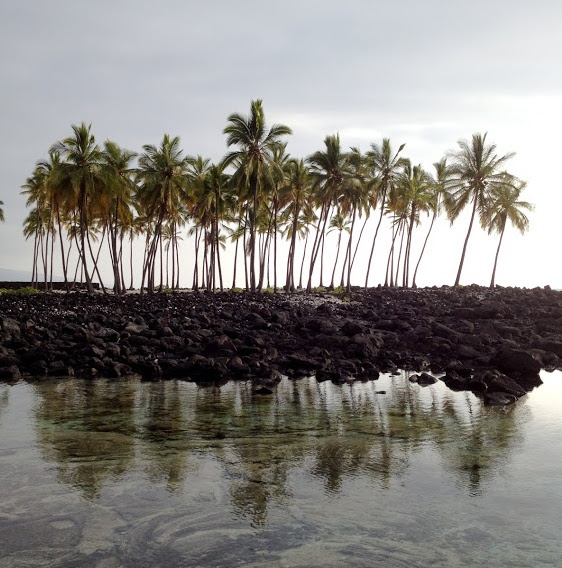 HOKA: What's a good scenic or interesting place for a short run? What's your favorite run route?
Gilsenan: I like running down Alii drive toward Keahoe but on race week it can get too busy and congested. I like heading out in the opposite direction to the Old Airport. When you are running on the old runway and see the abandon terminal you just can imagine the planes of the 1940s and 50s landing and taking off. There are many paths cut through the Old Airport Park. The close proximity of less than a mile from the Old Airport to the pier is amazing. The beach at the Old Airport has some great swimming and snorkeling as well. 
HOKA: What's the best coffee or breakfast spot?
Gilsenan: In Kona drink Kona coffee! Hands down, go to Kona Coffee & Tea. This is where the locals go, that's always a true sign of quality, go where the locals go, it is locally owned by a young woman who right out of a local high school started another coffeeshop down by the Kona Marina on the Queen K. She's been quite successful and leased her current building on Palani as soon as Starbucks (the former tenant) pulled out. She's kept things authentic, her family owns a coffee plantation. It's not too expensive and the homemade baked goods are made with local ingredients.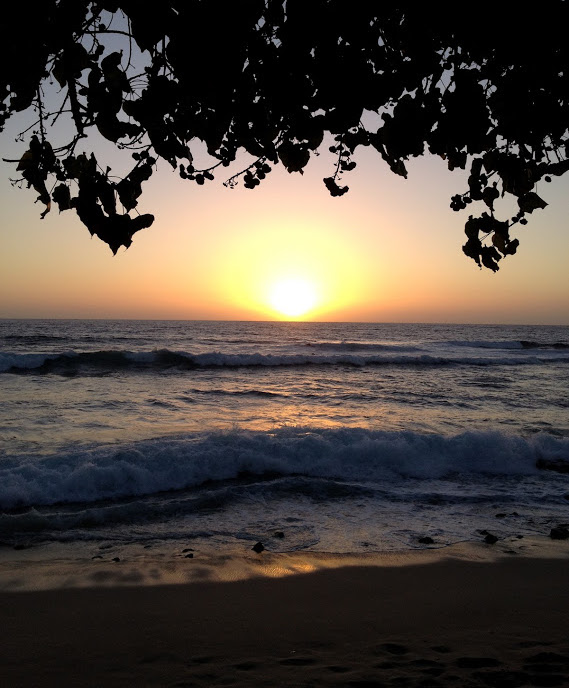 HOKA: Where should someone go to eat a post-race meal (or brew)?
Gilsenan: Huggo's on the Rocks, Kona Inn or Kona Brewery will always have something on the menu you'll like and they are all within a 1/2 mile of Dig Me Beach. If you have time and budget head past the KOA airport to Waikoloa Roy's or the Four Seasons awaits you. 
HOKA: Where should someone go to get any last-minute running or racing gear?
Gilsenan: The Ironman Expo Village at the Hale Halaii has almost anything you will need. HP Bike Works or Big Island Running company will have anything the expo doesn't offer. HP Bike Works is owned by the great Grant Miller. Almost 30 years on Island, He is a gentleman, a great bike tech who has McGiver like skills with anything on 2 wheels. 
HOKA: Anything else to see/do/experience in this town in a short weekend trip?
Gilsenan: Always try to support small local companies and restaurants while in Kona. Also remember where you are, respect the locals and respect where you are, Kona and Hawaii, it is not your average terrain or township. If you do that whatever else you do will go great. Swim every day. Go out to see the lava tunnels on the Queen K out by the KOA Airport. Go up high on Palani to see the view of Kona from above 1000′ or more if you so desire to climb.