A HOKA Runner's Guide to Louisville, Kentucky
Posted on August 05 2016
When you explore a place on foot, you see the things others do not. You discover the place locals go to grab a cup of coffee, the best place for a pint, and the best places to stop, stretch and breathe in some fresh air. At HOKA, we have runners all over the world who know their towns best. So we'll be sharing HOKA runner's favorite destinations in their hometown for visitors to get the local experience. We'll begin with the towns many people travel to compete and watch IRONMAN races around the country. Our next stop is Louisville, Kentucky, home to two-time IRONMAN finisher and five time 70.3 finisher Amanda Hortert.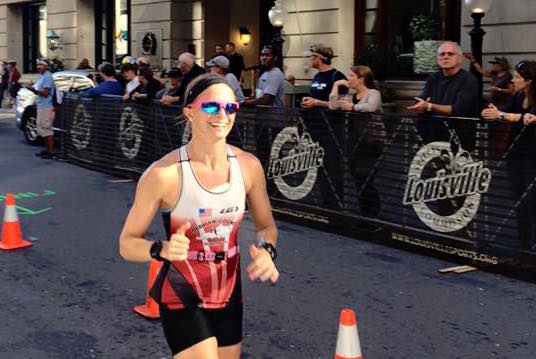 HOKA: How long have you lived in the Louisville area? What's special about this town?
Hortert: I have lived in Louisville for 17 years and believe this city truly is a gem! Our city has so much to be proud of – the Kentucky Derby, Louisville Slugger, the University of Louisville, great museums, bourbon, and awesome dining. Louisville is a big (small) town with a lot of history and I love that.
HOKA: What's a good scenic or interesting place for a short run in your area? What's your favorite run route?
Hortert: The best place for a short run in our area would be Seneca and Cherokee Park. The parks are connected, but have separate loops to explore. Seneca Park offers a flat 1.2-mile loop and if you're looking for some elevation, make your way over to Cherokee Park.
Another option, if you are staying downtown for the race, is to lace up and head down River Road. There is a sidewalk that runs parallel to the river for about a mile, which is perfect for a short pre-IRONMAN run.
HOKA: What's the best coffee or breakfast spot?
Hortert: The best breakfast spot is Wild Eggs and typically I would recommend the Surfer Girl Omelet. But, the morning after IRONMAN Louisville, I always treat myself and enjoy pancakes at Wild Eggs! As for coffee shops, I am actually not a coffee drinker, but my friends frequent Quills Coffee.
HOKA: Where should someone go to eat a post-race meal (or brew)?
Hortert: My favorite spot for a post-IRONMAN meal is Tony Boombozz or Mellow Mushroom for pizza. If you're downtown and looking for other options, visit Doc Crow's for BBQ or Manny & Merle for tacos.
The best downtown spots for a post-race brew or drinks would be Against the Grain Brewery located inside of Slugger Field or for a bird's eye view of the city, visit 8Up rooftop bar. If you're going to 8Up post-IRONMAN, be sure to take the elevator!
HOKA: Where should someone go to get any last-minute running/racing gear … and why?
Hortert: If you're looking for last-minute running gear, definitely head over to Fleet Feet. The staff is always friendly and helpful – whether you need Body Glide, nutrition, or running gear, they've got you covered!
For cycling gear, my favorite bike shop, Clarksville Schwinn, is just across the bridge in Indiana. Bob, Chris, and Brian are experts at what they do and always have the customer's best interest at heart.
If you're in need of a one-stop-shop head over to VO2 Multisport in St. Matthews.
HOKA: Anything else to see/do/experience in this town in a short weekend trip?
Hortert: Lucky for IRONMAN participants, you get to see our city in what I consider to be the best way – swimming, biking, and running 140.6 miles!
You cannot come to Louisville without checking out the horse races at Churchill Downs, but if the ponies aren't racing, our city has so much more to offer. If you like bourbon, make your way over to the Evan Williams Bourbon Experience. For a family friendly option, visit the Kentucky Science Center or Louisville Mega Cavern!