A HOKA Runner's Guide to Tempe, AZ
Posted on September 15 2016
When you explore a place on foot, you see the things others do not. You discover the place locals go to grab a cup of coffee, the best place for a pint, and the best places to stop, stretch and breathe in some fresh air. At HOKA, we have runners all over the world who know their towns best. So we'll be sharing HOKA runner's favorite destinations in their hometown for visitors to get the local experience. We'll begin with the towns many people travel to compete and watch IRONMAN races around the country. Our next stop is Tempe, Arizona, home to runner Sean McManus.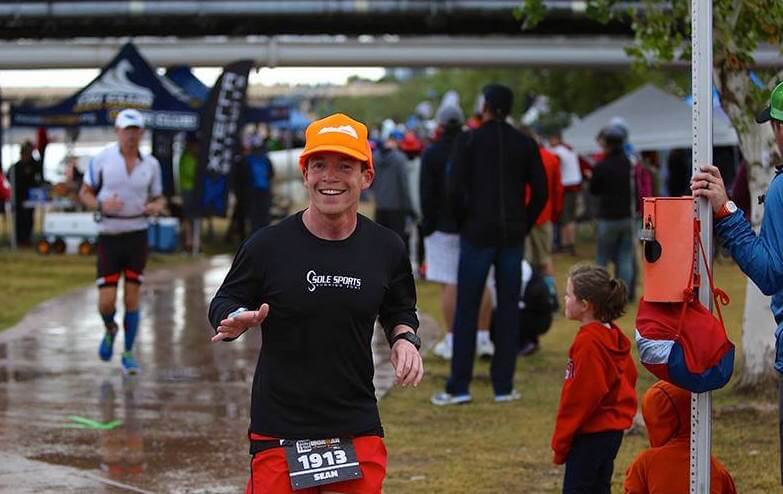 HOKA: How long have you lived in the Tempe area? What's special about this town?
McManus: I have lived in the Tempe area for 11 years now. I came out to Tempe from New Jersey to attend school at Arizona State University. I was immediately attracted to the Tempe area because of the weather, the diversity, the hundreds of miles of cycling and running trails, and the proximity to a major city which gives it both the urban and rural feel people are always looking for. In less than 5 miles I can jump on dirt trails, run around a lake, or immerse myself with 60,000 college students, all while living in a quiet community where everyone knows their neighbor. It's hard to replicate that anywhere else in the world.
HOKA: What's a good scenic or interesting place for a short run in your area? What's your favorite run route?
McManus: The IRONMAN Arizona venue, Tempe Town Lake, is the perfect place for a quick run. You have uninterrupted pathways with great views of downtown Tempe, the Town Lake, iconic Camelback Mountain, and more. You can find loops ranging from 3 to 9 miles without ever retracing your steps. If you want to make it a longer day, you can easily connect to the Tempe/Scottsdale Greenbelt which features more greenscape (yes even in the desert) for miles and miles.
HOKA: What's the best coffee or breakfast spot?
McManus: The best local coffee and breakfast spot in Tempe has to be NCounter. Conveniently located on Mill Ave in Downtown Tempe only steps away from the Ironman Arizona Expo, NCounter is a great place for a cup of coffee, a big plate of pancakes, omelettes, or even a healthier option at their juice and smoothie bar where they make everything fresh in front of you.
HOKA: Where should someone go to eat a post-race meal (or brew)?
McManus: Tempe features dozens of great restaurants and bars in the Mill Ave district, but the most iconic Tempe brewery still has to be Four Peaks. With 8 mainstay beers (I recommend the Kiltlifter Scottish Ale or Hop Knot IPA) many rotating seasonal beers, and a great festive atmosphere all-day long, this is the go-to place to celebrate your accomplishment of crossing the finish line or even as a spectathlete to wind down from a restless day. Other great options in Tempe are Pedal Haus Brewery (Cycling themed and Triathlete friendly!), The Handlebar (Also bike friendly!), and lastly Pita Jungle (Healthier Options).
HOKA: Where should someone go to get any last-minute running/racing gear … and why?
McManus: Voted one of the Top 50 Running Stores in America for the last 4 years, Sole Sports Running Zone in Tempe is the best place to get any and all of your running needs. They have an expert staff (their owner is a retired professional triathlete), great customer service, and a large selection of HOKA! Sole Sports hosts 3 group runs each week on Monday & Thursday nights at 6:30pm, and Saturdays at 7:00am. Each month Sole Sports puts together fun free events that attract 100-400 runners and have included pub runs, slip n slides, ice cream relays, and cross-country style races. Located next door to Sole Sports Running Zone in Tempe is Landis Cyclery, Arizona's 100 year old full-service bike shop. They have great mechanics, a large selection of road, mountain, hybrid, and triathlon bikes, and do carry a small selection of swim gear as well. 6 miles north of Tempe, in Scottsdale, is Tribe Multisport, an award-winning triathlon shop for all the tri-geeks out there who want only the best gear, best bikes, and best equipment.
HOKA: Anything else to see/do/experience in this town in a short weekend trip?
McManus: Other than taking in all that Tempe Town Lake has to offer, visitors should definitely catch an ASU sporting event, climb "A" Mountain (not just "a mountain"), play some golf at ASU Karsten Golf Course, run and ride through Papago Park, visit the Phoenix Zoo & Botanical Gardens, or get your shopping fix at Tempe Marketplace or Scottsdale Fashion Square for some premium shopping experience.