A HOKA Runner's Guide to Wisconsin
Posted on July 30 2016
When you explore a place on foot, you see the things others do not. You discover the place locals go to grab a cup of coffee, the best place for a pint, and the best places to stop, stretch and breathe in some fresh air. At HOKA, we have runners all over the world who know their towns best. So we'll be sharing HOKA runner's favorite destinations in their hometown for visitors to get the local experience. We'll begin with the towns many people travel to compete and watch IRONMAN races around the country. Our next stop is Madison, Wisconsin. Home of Gretchen Stipe, from Fleet Feet Madison.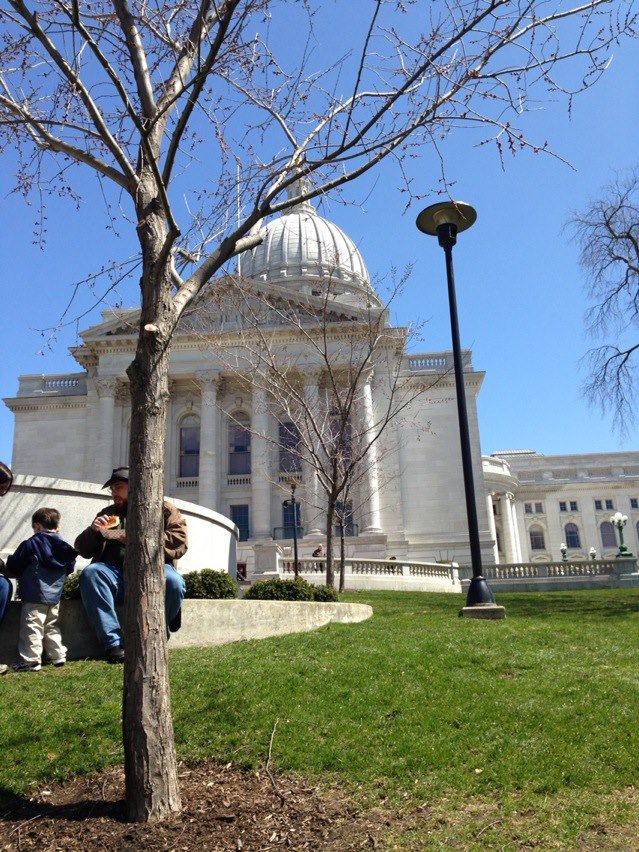 HOKA: How long have you lived in Wisconsin? What's special about the Madison area?
Stipe: We moved here 5 years ago from Richmond, Virginia. We love how active Madison is compared to Richmond and we also love all the options for outdoor activities year round. We ended up buying a house on the IRONMAN bike course. The energy that IRONMAN brings to Madison is great. Every weekend there is an athletic event to get pumped up for.
HOKA: What's a good scenic or interesting place for a short run in your area? What's your favorite run route?
Stipe: Since we live outside of the city, we tend to run on trails more than we run on roads. I love Indian Lake County Park recreation area. It has a wonderful 5km course that is challenging and beautiful. We also run on the Military Ridge Trail. It is completely flat and a soft surface. In town we run along Lake Monona or the Lakeshore Path. The Lakeshore Path is part of the Ironman course so it gives visitors a quick view of Observatory Hill, but also takes them out to Picnic Point which is beautiful. 
HOKA: What's the best coffee or breakfast spot?
Stipe: For coffee, we really have become fans of Colectivo. They open early on Ironman morning and keep spectators caffeinated throughout the day. There is one on South Pinckney and a new one on State Street. Colectivo has great food and seating outside for great viewing of the Ironman run course.  
HOKA: Where should someone go to eat a post-race meal (or brew)?
Stipe: For food after a race, we love Coopers for their food selection and beer choices. Brasserie V on Monroe Street also has great food and beer. Many people like The Old Fashion but it can be very crowded. We also like New Glarus Brewing for a good beer.
HOKA: Where should someone go to get any last-minute running/racing gear?
Stipe: For last minute running and racing gear, go to Fleet Feet of course! We have many people on staff that have done IRONMAN many times. We know what we are talking about!
HOKA: Anything else to see/do/experience in this town in a short weekend trip?
Stipe: If you are in Madison for a few days, head out to Spring Green and do a tour of Frank Lloyd Wright's Taliesin. Everyone also has to hit the Union at the University of Wisconsin Madison campus while they are here. It's very Wisconsin and lots of fun.