A HOKA Runners Guide to Boulder, CO
Posted on July 06 2016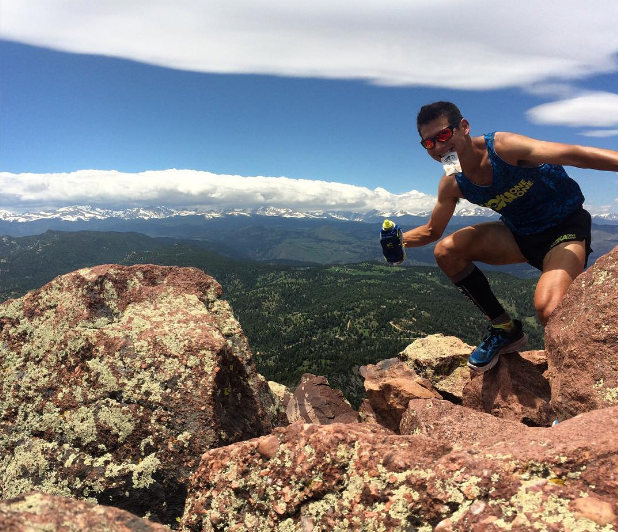 When you explore a place on foot, you see the things others do not. You discover the place locals go to grab a cup of coffee, the best place for a pint, and the best places to stop, stretch and breathe in some fresh air. At HOKA, we have runners all over the world who know their towns best. So we'll be sharing HOKA runner's favorite destinations in their hometown for visitors to get the local experience. We'll begin with the towns many people travel to compete and watch IRONMAN races around the country. Our first stop is Boulder, CO. Home of HOKA Athlete Sage Canaday.
HOKA: How long have you lived in the Boulder area? What's special about this town?
Canaday: I moved to Boulder 4 years ago. It is like a mecca for endurance athletes. Everything from the high altitude to the sunshine to awesome places to eat and play makes it a special place for athletes. 
There are a lot of resources with roads, trails, bike paths, gyms, lakes and mountains that make it a very attractive place for hard and long training sessions as well as racing. 
The culture of Boulder is to be very active and fit. There are tons of super healthy restaurants as well as facilities that make outdoor sports and activities very accessible and enjoyable. Everywhere around town has a mountain vibe and great scenery. 
HOKA: What's a good scenic or interesting place for a short run in your area (i.e. an IRONMAN warm up run)? What's your favorite run route?
Canaday: There are tons of places to run in Boulder – however one of the best places for a 5-10 mile run (or longer) is the "Res." The Res is just north of Boulder proper on the way to Longmont and it consists of crushed gravel trails and backroads that loop around the Boulder Reservoir /Lake. One loop around the lake is about 6-miles and there is the option to add on another 4-mile loop via the Sage and Eagle trails. The Reservoir is the site of several triathlon races as well as running races and there are nice views of the mountains and open space (as well as lake views) above town. The soft crushed gravel/dirt surface is fairly flat and level so it is perfect for faster running sessions and workouts as well as Long Runs. 
 Another great run from downtown Boulder (near Pearl Street) is to start at the Boulder Public Library and run "up the canyon" via the Boulder Creek Path. This run climbs gently for 3 miles up along canyon road and also turns into a crushed gravel surface path. There are great views of rock formations and the river along this route and it goes through Eben G. Fine park.  
HOKA: What is the best coffee or breakfast spot?
Canaday: In my opinion, the best coffee spot in Boulder is Ozo coffee. There are 3 locations around town, but the one downtown on Pearl street is a very nice place to hang out. "Laughing Goat " coffee is also very good and another option…you really can't go wrong.
 For breakfast, "Snooze" downtown or the "Walnut Cafe" are also very good…especially for brunch after a long morning workout.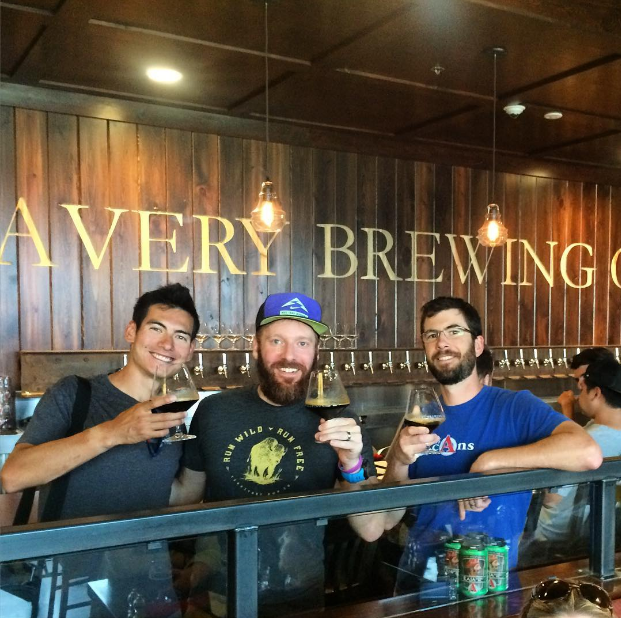 HOKA: Where should someone go to eat a post-race meal (or brew)?
Canaday: For a nice post-race meal downtown, "Mountain Sun" is a quintessential Boulder place. For pizza, "Pizzeria Locale" has (in my opinion) the best pizza in Boulder.
For brews there are also tons of options, but Avery Brewing Co. is the best in my opinion because of the wide selection of beers that they always have on tap.
HOKA: Where should someone go to get any last-minute running/racing gear … and why?
Canaday: Either Boulder Running Company or Flatirons Running Company have plenty of running/racing gear incase you forgot something or need a new set of kicks. The staff at both locations are very experienced and they have a wide variety of shoes, clothing and race-day needs.
HOKA: Anything else to see/do/experience in this town in a short weekend trip?
Canaday: To get the full Boulder experience one must go up to Chautauqua Park and check-out the famous "Flatirons" (rock formations) for a hike/run. This can get pretty crowded at times so it pays to get there earlier in the morning on nice days. Also, just walking downtown in the Pearl Street Mall is another quintessential Boulder experience and there are a wide-variety of interesting shops, street performers and food options to fill a whole afternoon/evening.