A HOKA Runners Guide to Windsor, CA
Posted on July 09 2016
When you explore a place on foot, you see the things others do not. You discover the place locals go to grab a cup of coffee, the best place for a pint, and the best places to stop, stretch and breathe in some fresh air. At HOKA, we have runners all over the world who know their towns best. So we'll be sharing HOKA runner's favorite destinations in their hometown for visitors to get the local experience. We'll begin with the towns many people travel to compete and watch IRONMAN races around the country. Our next stop is Windsor, CA. Home of HOKA Athlete Bob Shebest.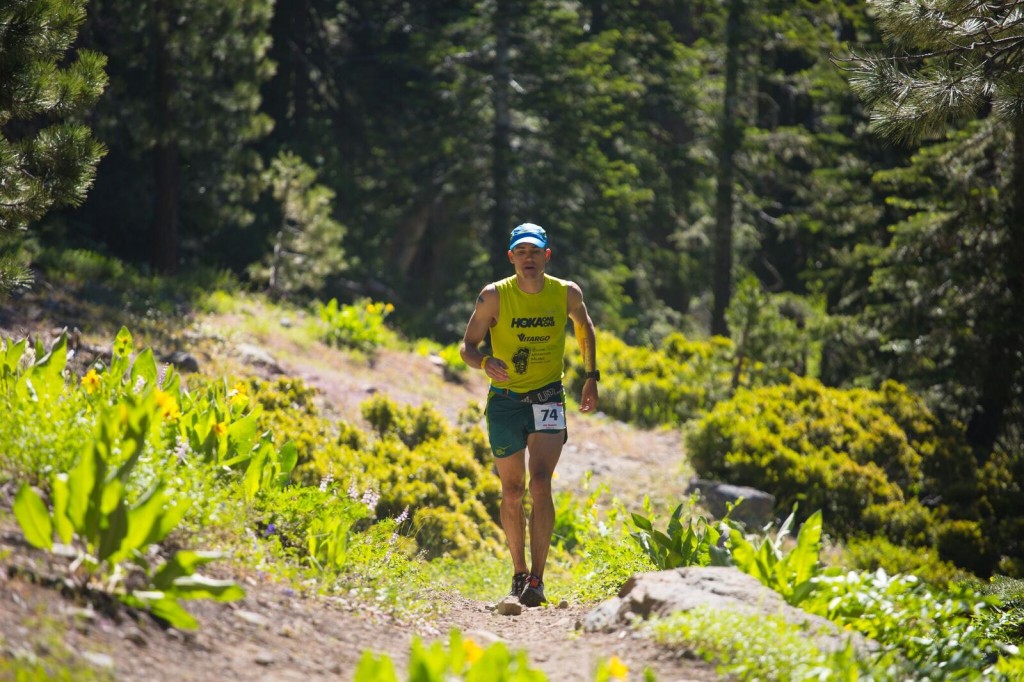 HOKA: How long have you lived in the Windsor area? What's special about this town?
Shebest: I moved to Sonoma County from CT in 2013. I've lived and worked in the area since that time. Windsor's a gateway to the best cycling in the country with easy access to countless roads and amazing climbs. Small town feel. Lake Sonoma 50mi trail run in April every year, the most competitive, challenging 50 milers in the country. Balloon Festival. Best weather anywhere. Windsor Half-Marathon/10k/5k in May. Awesome schools with great sports programs.
HOKA: What's a good scenic or interesting place for a short run in your area? What's your favorite run route?
Shebest: Running out West Dry Creek is magnificent. The Healdsburg Half marathon heads out this way every year. It's spectacular. Short trail run options. We have three small parks close to town which are my close-to-home go-to's, Shiloh off Old Redwood Hwy in Windsor, Foothill Park, off Hembree Lane in Windsor, and Riverfront Regional Park off Eastside Rd.
HOKA: What's the best coffee or breakfast spot?
Shebest: We have a sweet new Starbucks over near the Safeway off Brooks Rd South. Also, a Starbucks on the Green over by the High School on the other side of Highway 101. Cafe Noto is on the Town Green as well. Great breakfast spots on the Town Green including Omelette Express and KC's Downtown Grill with their awesome, new patio. We were just there yesterday morning. I always order the Big Boss Benedict!
HOKA: Where should someone go to eat a post-race meal (or brew)?
Shebest: We have a great restaurant called KIN right there on the Town Green. Also, St. Florian's Brewery downtown has some tasty IPAs. Patterson's Pub is on the Green as well. If you're willing to travel a bit, Healdsburg is just 6mi up the road, home to Bear Republic, a great place for brews and burgers along with The Wurst Sausage Grill & Beer Garden. If you head 10mi south of Windsor, to Santa Rosa, you gotta hit up world famous Russian River Brewing. Secret note: a new Russian River Brewing Co location is opening right here in Windsor in 2018, so keep coming back!
HOKA: Where should someone go to get any last-minute running/racing gear … and why?
Shebest: Healdsburg Running Company is 5min up the road and once there Flying Goat Coffee is right across the street. If you need something bicycle/triathlon-specific, there's no better place than Echelon Cycle & Multisport in Santa Rosa. Just tell 'em Bob sent you.
HOKA: Anything else to see/do/experience in this town in a short weekend trip?
Shebest: You gotta get out to the coast and take it all in. I live here and have to remember to get out there on my bike a few times per year. It's stunning. Also, if you like hiking, I highly recommend heading down to Sugarloaf State Park and moving your weary post-race legs, hiking round the park. It's very beautiful. Finally, just driving around some of the back roads and maybe doing a little wine-tasting at the many wonderful wineries like Wilson Winery, a proud supporter of the Lake Sonoma 50.