An immediate connection
Posted on March 02 2017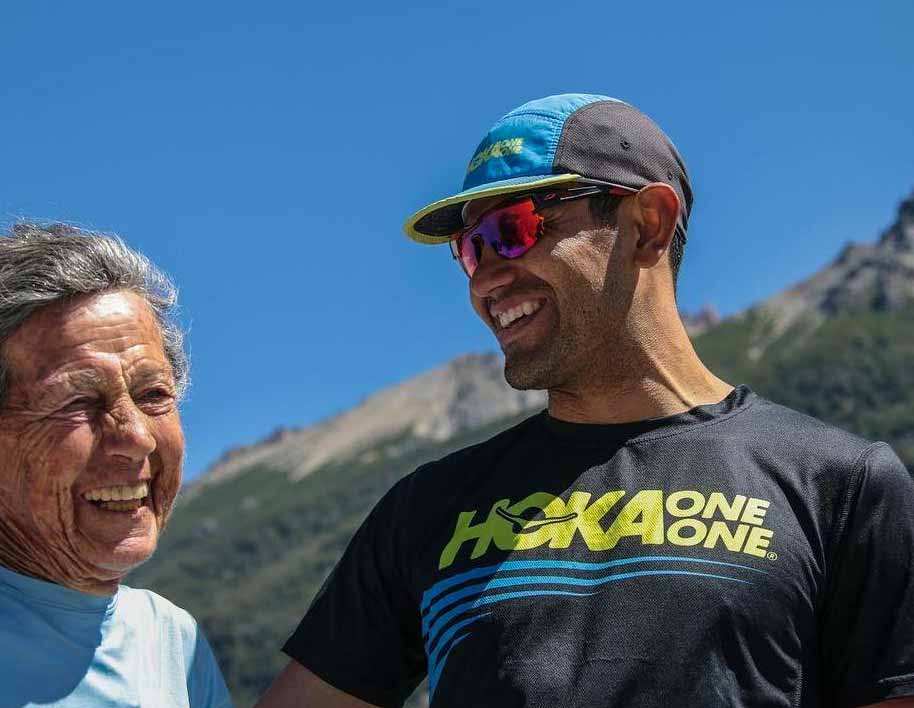 "During El Cruce in the Patagonia Mountains, I was soaking my legs in Lago Mascardi when I saw Elisa Forti, an elderly lady featured in the event's promotional video. Elisa is an 82-year-young athlete who started running at the age of 70. She started as a road runner, and soon after discovered trail adventures and never looked back. Since she was alone, I made my way over to her. Strangely, despite us never having met, we both knew who each other were and felt an immediate connection. As we talked, I told her about my own "abuelita" (grandmother) who had passed away before I had the chance to meet her. Elisa said to me, 'Hijo (son), I am now your grandmother.' I gave her a big kiss on the forehead and held back the deeper tears that wanted to come out. In those brief moments, she had delivered a genuine love that is hard to express in words.
As I age, I only hope to be as athletic and strong as Elisa Forti and have her same contagious smile of joy. Gracias Abuelita for your genuine, positive impact in my life." -HOKA Athlete Jorge Maravilla
Jorge's favorite shoe is the Clayton.