Athletes abroad: Pushing the limit in London
Posted on March 11 2018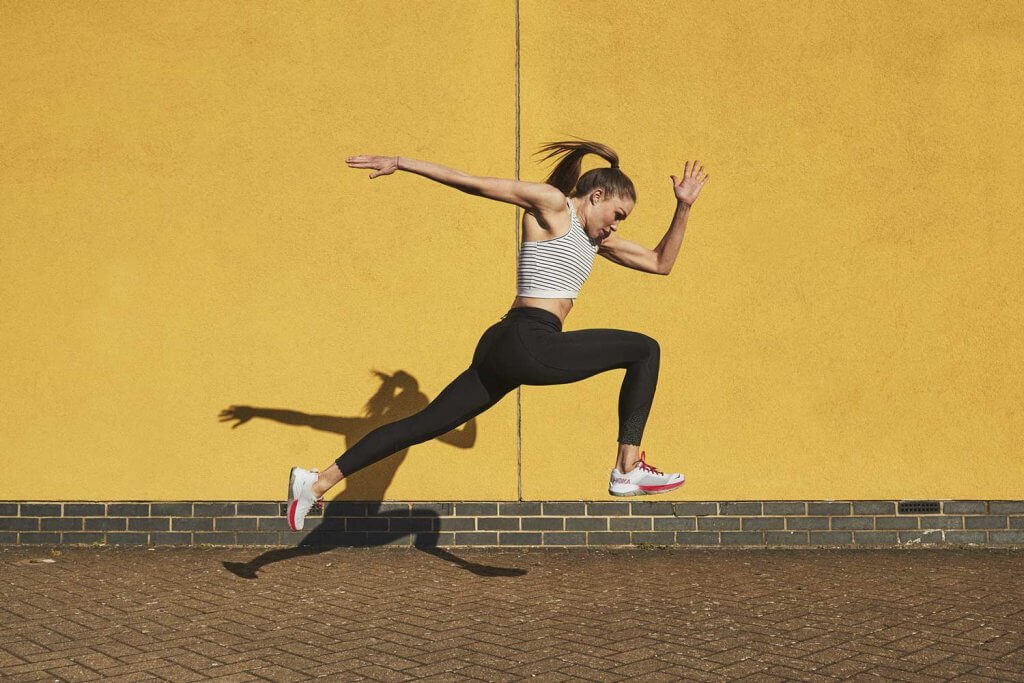 "The heptathlon makes me so nervous. I get butterflies and can hear my heart in my ears. During it, I literally think, 'What am I doing? This sucks.' But there is just something about it that makes me so happy. I'm happy to continue to learn how to be successful and I'm hoping to learn to put my best marks somewhat together so that I can be less embarrassed to tell people my score — kidding, but not really," Chari Hawkins writes on her Instagram.  
A former 5x NCAA All-American heptathlete, you'd never expect Chari Hawkins feels nerves before every event. She and her fianceé, CJ Oneal, (who also was a D1 track and field athlete) moved to Bath, England to pursue their master's degrees. Education for her, entrepreneurship for him, but it wasn't just academia that pulled them away from the U.S. While studying, Chari continues to train and compete for the University of Bath.
Heptathlon requires constant training and attention and Chari trains six days a week. It's made up of seven events — 100m hurdles, high jump, shot put, 200m, long jump, javelin throw and 800m — that all require different training styles. And let's not forget the speed, strength and agility that's also required to thrive at Track & Field events.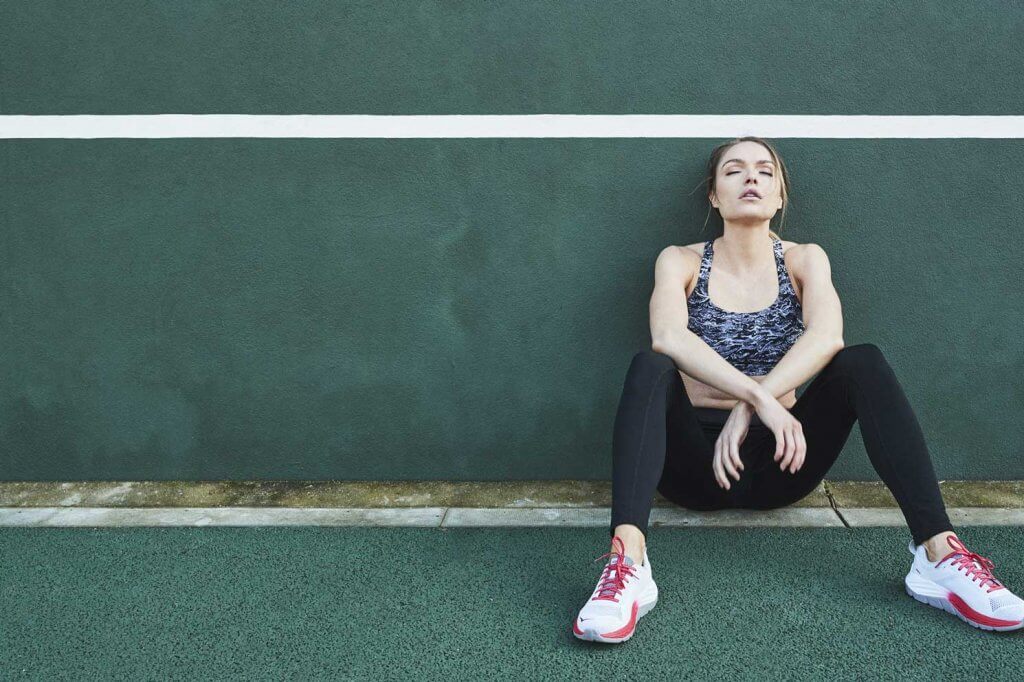 Chari might seem like a natural-born runner, but she says this wasn't always the case. "I used to absolutely hate running — with all my heart. Then I actually started running and I realized it was something my body felt good while doing. Even though sometimes I don't want to do it, at the end of the day, it makes my days better. And anytime I can do that, I will," Chari says. 
As an adult, Chari radiates positivity. "When I was in high school, I was really ashamed of myself. I cried a lot and felt really alone," Chari says, "I have pushed through some hard times. I've been bullied, suffered from anxiety, been betrayed by friends and disappointed people I love. But, I am so blessed to have all of the opportunities I have had though my life. I fell in love with life, but it was only through my trials that I am as happy as I am. I've learned that I am in charge. But I couldn't have learned it without my downfalls."
Already, her accomplishments are numerous — she won state in three events in high school, is a five-time All-American, is a USATF Indoor bronze medalist and competed at the 2016 Olympic Trials — but she's always working to improve. And with that drive toward excellence, there will always be feelings of doubt. "Whenever I start feeling super down, I try to talk to myself as if I am someone else that I like. So I say, 'Char, sit your butt down and chill. You are ready to run fast already.' It's easy to get down, so when that happens, I take a breath to put everything in perspective. I always try and be my best training partner," Chari says.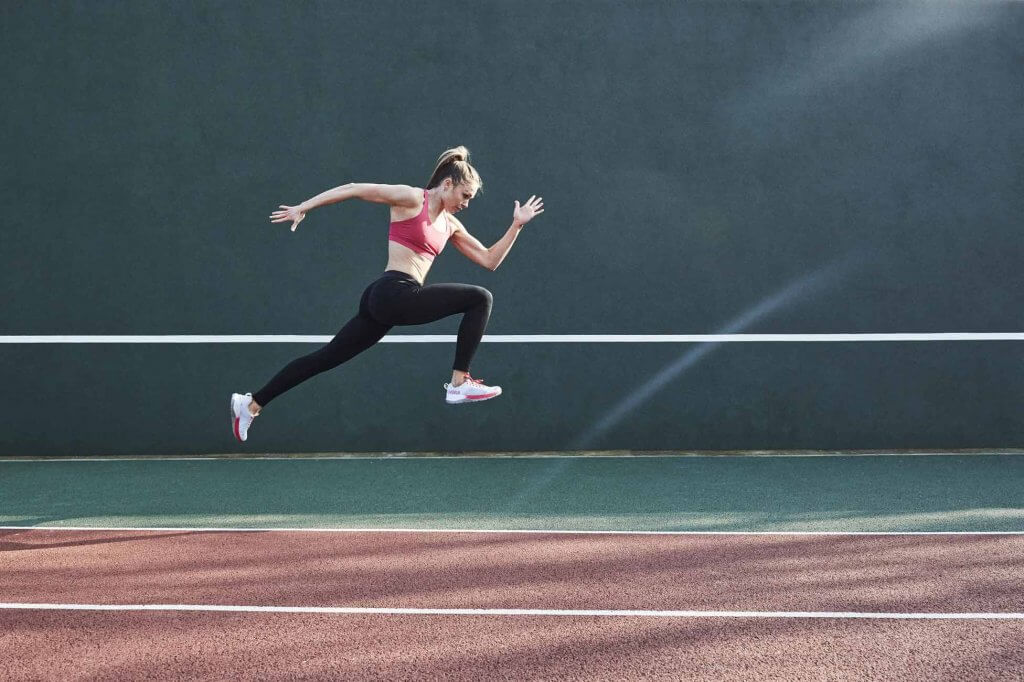 The physical endurance isn't the only training Chari practices. "I do mental training. Before my workouts and races, I visualize what they're going to look like. Whether it's guided meditation or self meditation, it helps a lot. It's one thing that's brought me to the next level," she says.
All her work, on and off the track, has paid off for Chari. She's humble about her accomplishments and the difficulty of balancing school and practices six times a week: "Seeing tiny victories now helps me see into the future to hopefully get that big one." Like just a few weeks ago when she took silver in the hurdles and long jump at the British University Championships. And I didn't even hear it from her. It was CJ who was gushing about his fiancee.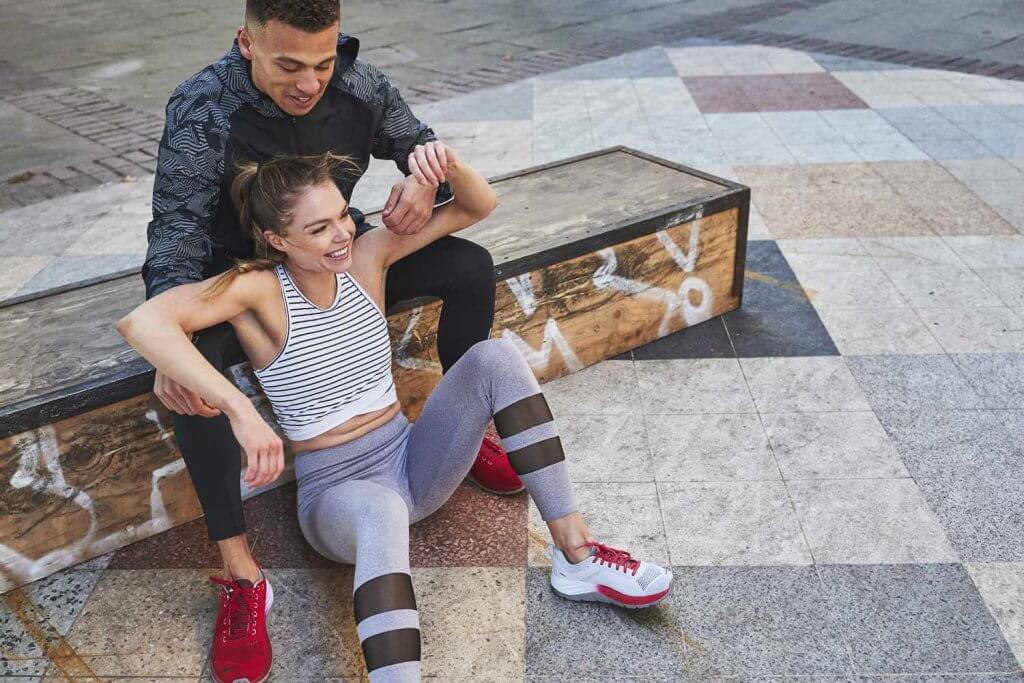 The couple met at the University of Utah where they both ran and have been together ever since. "Moving to England has been awesome so far. Just a  new adventure," Chari says. And a big part of that comfort might come from CJ. "Bath started to feel like home the second I was able to see CJ everyday. We've been together for seven years, but doing long distance for two, which is crazy," Chari says. 
Chari's not planning on letting up anytime soon. "I feel strongest when I'm consistent," she says, "Whenever I've been consistent with my workouts, my meditation or mental training, I walk taller, stronger, better and easier. I feel healthy and happy."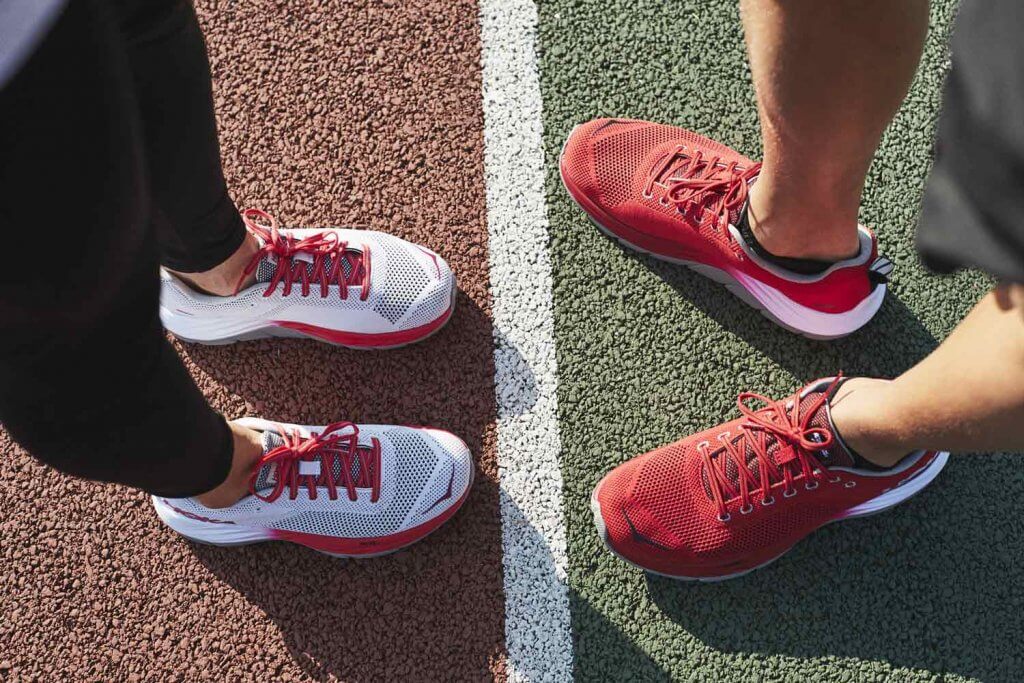 Featuring Chari and CJ in the Mach.