Breaking out of plateaus the positive way with Michael Fang
Posted on May 31 2019
Are you the motivated runner who wants to do it all? Beat a personal best, qualify for Boston, win the local beer mile or finish a marathon in high-waisted jean shorts? These are all great goals (especially the last one), but what happens when you get stuck? What if you get an injury, experience burnout or get too busy? In this blog post, I will walk you through my running journey and some lessons I've picked up along the way for breaking through a running plateau.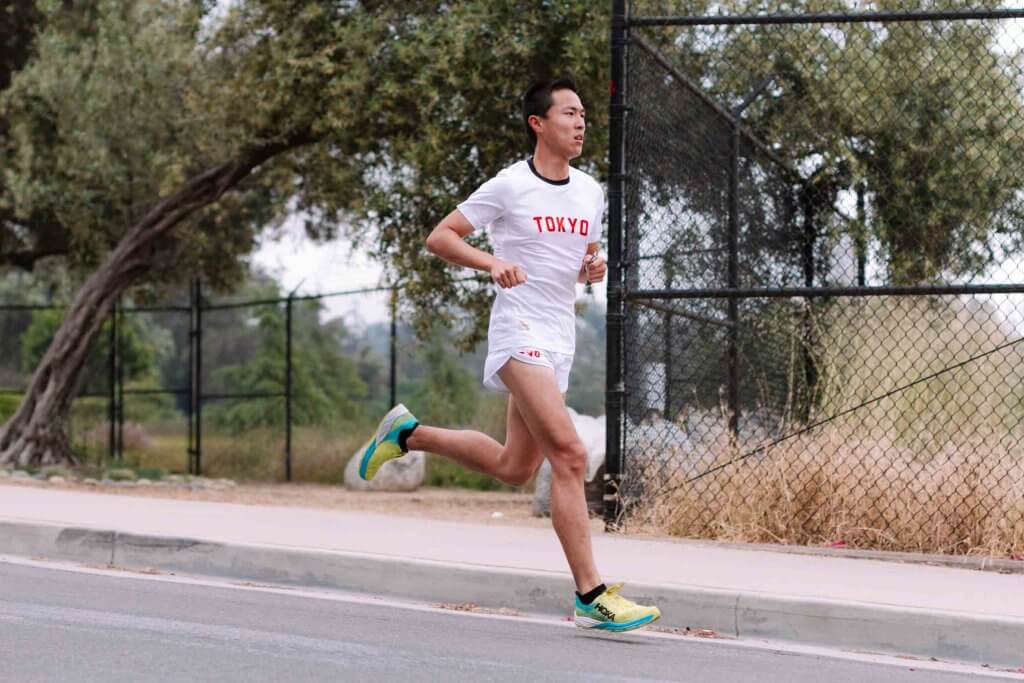 Find your reason why, then focus on the process.
I love running today, but as a kid the concept always held a special place in my heart— dread. I was last in class to finish my 5th grade mile test with a time of 13:45.
Fast forward to my first year in graduate school at Caltech. After weeks of spending 80 or more hours in the lab, I hit the gym to look for an outlet. When I saw the treadmills, I knew exactly what I wanted to do— go sub six in the mile. I had found my reason to run. For the next month, I kept coming back to the gym to chase that goal. Eventually I clocked in 5:58 mile on the track but was left with that feeling of "now what" yet again. I went for distance next.
When we are faced with this feeling of "now what," it is because we are in a results driven mindset. But if we instead focus on the why and the process, then we start approaching things a little differently. For graduate school, my "why" is to learn more about the world and the process is developing good scientific habits. For running, think about what brought you to running in the first place and develop a process to reinforce that reason. I run because I want to see how fast and long my body can go. My process is working on habits that make me a better runner over the long term.
2. Prepare for the worst scenarios and celebrate the best outcomes.
As I began running longer distances and steeper terrain, the risk of injury increased rapidly. Eventually, a stress fracture in my metatarsal sprung up during a run. The sharp pain shot up my foot and with disappointment, I had to walk four miles back home. I was not prepared to handle a big injury just five months into training. With just six weeks to go before my first big race, navigating that injury remains my toughest plateau. So how did I get through it?
I took a deep dive into the world of aqua jogging and cycling. I practiced patience and knew that for every day I rested, my stress fracture would heal just a little bit more. I had the suspicion that I was healed up a month later, when I managed to run very slowly on grass without pain. I ran less than a mile that day, but I continues to ease into longer distances that week. By the end, I did a 18 mile "test run" to see if I was ready. I ended up finishing that race, my first 50k, well aware that I would have to drop if the pain came back. Fortunately, the pain never resurfaced and I celebrated with my first ultra marathon finish. I will never forget that a little twinge here or there should be treated with the utmost care. If you prepare yourself to handle these early signs of injury (the worst scenario), then more likely than not, you'll find that you just needed an extra rest day or two (the best outcome).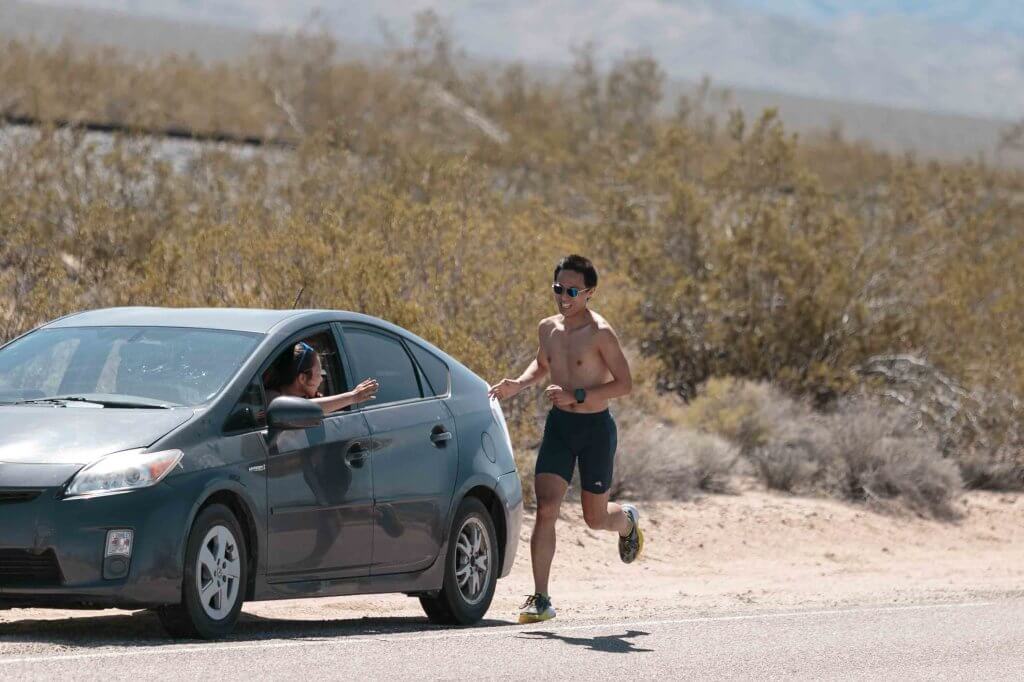 3. Love the sport, draw inspiration from others and show your support.
During my injury, I was looking for other ways to be involved in the running community. I stumbled across this upcoming local race called the Angeles Crest 100. I reached out for volunteering to see what the hype was about. The aid station I worked was at mile 34, a distance that surpassed my own goals, yet was only a third of the way to the finish. From the first athlete to the last, I was greeted with smiles and thanks for helping. On that day, I was inspired by the positivity and learned what the sport was really about. The next day, I signed up to run in the following year. I was so inspired, that I had overlooked the fact that I was still injured when I signed up.
4. It's all about the long term, so moderation is key.
A couple months after the injury and 50k I finished my first 50 miler, and my first 100k soon after. Angeles Crest was my "A" race, but I wasn't sure if I was ready. Somehow I thought that doing a separate 100 mile course beforehand would prepare me well. I had also figured I would get that A race done one way or another, so why not sign up for the Tahoe 200, which was a month later? Before long, I was signed up for the San Diego 100 in June, Angeles Crest 100 in August, and the Tahoe 200 in September. Needless to say, I was a bit overbooked.
Thankfully, a voice of reason stepped in shortly after: my coach, HOKA Athlete David Roche. He fully supported my goals but warned me of burnout and impaired long term development. Per his advice, I opted out of the 200, but even then he was completely right. San Diego 100 took a lot out of me. It took me a month to recover and feel like myself again. At that point, I only had a month to properly train for the Angeles Crest 100. After finishing my second 100, I struggled to maintain a positive relationship with running for a few months. When I signed up for these races, I wasn't thinking long term about what I would be doing afterwards. I was still thinking about results, not the process. Had I also practiced moderation, I would not have burnt out. I would have been a faster and healthier runner.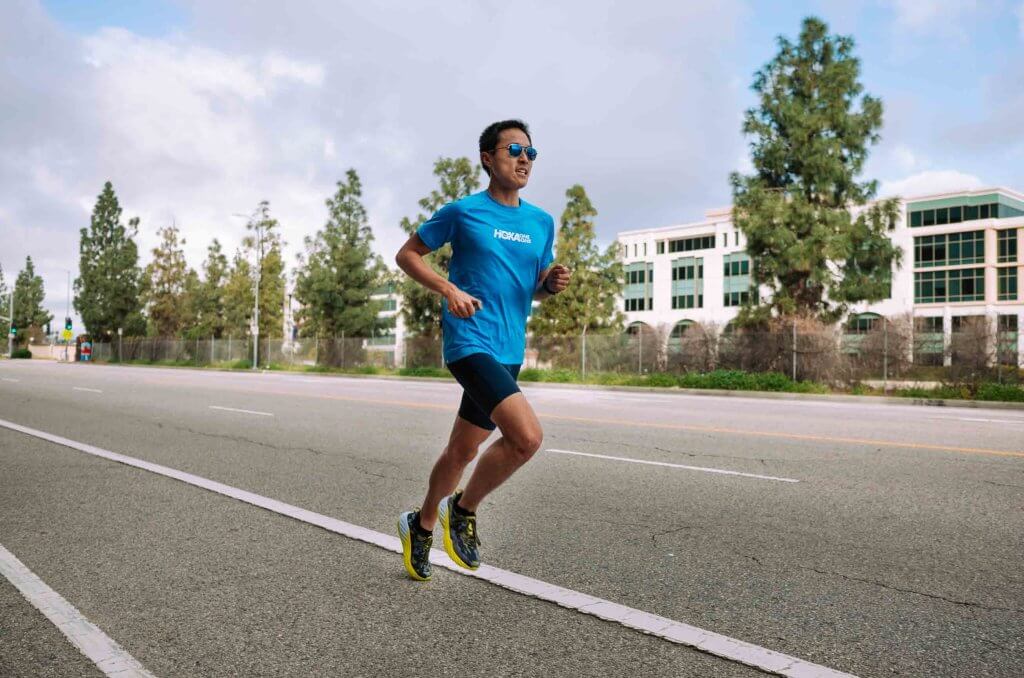 5.  Set yourself up for success.
Have a favorite coffee, stretch, pump up song or warm up routine? Do it everyday and you'll be finishing runs effortlessly. It can be harder to maintain a routine when life throws a wrench in your plans, so let's embrace the fact that we humans are lazy. Yes, I said it! We are all lazy, but some of us have figured out how to take advantage of that fact. Feeling too tired to get out of bed? Put your phone next to the coffee machine, which was preset to start brewing first thing in the morning. Don't feel like getting out the door and running? Put your coffee in a thermos and take it outside for a nice walk. Either the weather will be really nice, and you'll want to run, or the weather will be freezing cold, and you'll want to start running to warm up! The point is, the magic doesn't happen on its own, it's up to you to make it happen.
6. Run with your friends/community.
About half of all runners choose to run alone, which is great for clearing your head and running at your own pace. But for those who have never run with a group or friends before, give it a shot to see how you like it! For me, being a part of communities such as BlacklistLA and Some Work All Play (Roche's coaching group) have taught me that we're all in this together, going through the same ups and the same downs. Sharing the running experience with others can help you stay motivated and focused. Running doesn't have to be an individual sport!
7. Slow is good for the soul!
Never have too much ego to slow down on your runs when you need it. Sometimes, your body just needs a mental and physical reset. By taking your run slow (which is slower than you think), you can stick with your routine without accumulating too much stress. That's a win-win if you ask me.
These lessons have been invaluable for me when going from 0 to 100 miles to in between. Now, I've come full circle and turned my focus to the sub six mile over the marathon distance.
As part of my routine, my frequent go-to shoe is the speedy Hupana EM. The shoe provides a comfy and responsive feel that gives me that extra pep in my step, for easy days and workouts alike.