Chasing a sub-four mile with Brock Moreaux
Posted on July 03 2019
HOKA fan Brock Moreaux came close to achieving his ultimate goal as a college athlete: a sub-four minute mile. However, he didn't let the end of his college career stop him. Now a track and cross country coach at the University of New Orleans, Brock continues to train for a sub-four minute mile. He has found new determination in being a role model for his team.
We sat down with Brock to learn more about how being a coach inspires him to chase his amazing.
HOKA: Why do you run?
Moreaux: This is the million dollar question for a lot of runners, especially post collegiate, and I don't think that I can directly relate it to one specific reason. I do it for the health, community, friendships, opportunities, satisfaction and motivation. This sport has been a big part of my life for almost ten years now and it has provided me with endless amounts of opportunities and memories. Some of the best times of my life were spent training with my teammates at McNeese State, traveling the country for races and trekking through single track trails in the middle of nowhere. It provides me with a certain happiness that I have not been able to mimic with any other activity.
HOKA: When did you realize running a sub-four minute mile was an attainable goal for you?
Moreaux: To me, the sub-four minute mile is the Holy Grail of distance runner achievements. Some scientists actually thought that it was impossible. It is the perfect example of why you should not put limits on yourself. The moment that I realized I wanted to pursue this goal was after watching my good friend and college roommate, Jarrett LeBlanc, achieve it in 2015. I was fresh out of college, and I was actually in that race (about 15 seconds behind though). It was such an electrifying moment for him and all of his supporters. It was ten years in the making and so exciting to see someone who worked so hard accomplish it.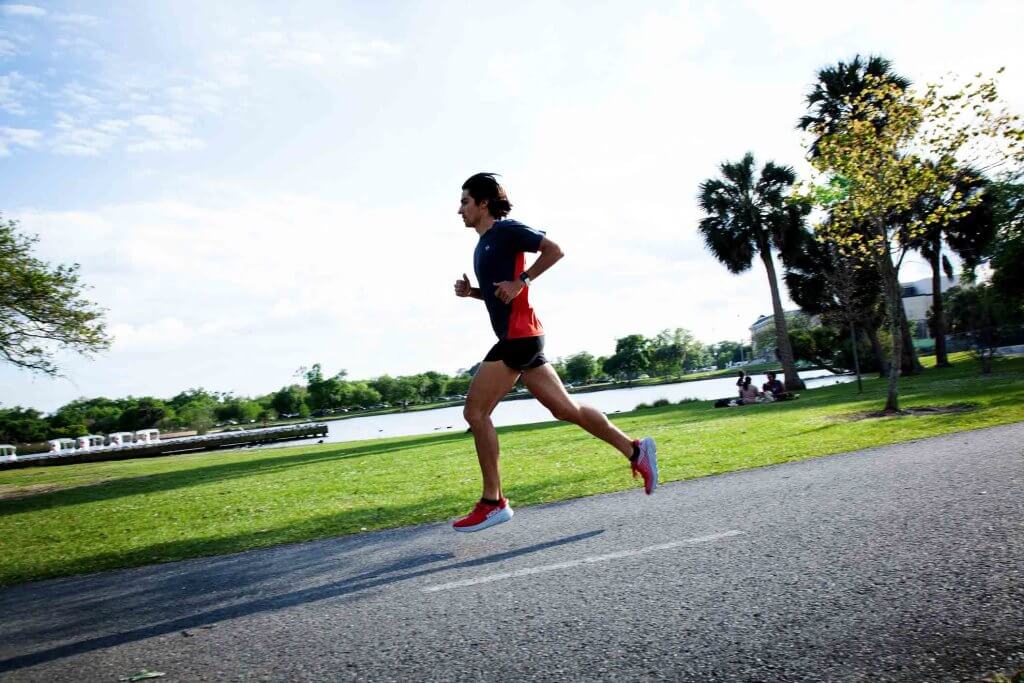 HOKA: What goes through your mind while attempting a sub-four minute mile?
Moreaux: It is as much a mental barrier as it is a physical barrier. I am sure that it will feel like the longest four minutes of my life. There was a point when I was extremely proud of running under two minutes for 800m, so to do that back-to-back is big! For me, the mental barrier will be the biggest challenge. Trying to get myself to relax as much as possible, yet run really fast— to push even harder every lap, even though the last lap was already hard. It is the Holy Grail of distance running for a reason! It won't be easy.
HOKA: As a coach for University of New Orleans, what do you hope your team can learn from you?
Moreaux: I hope that my team can learn the value of commitment and hard work in all aspects of life. I was not special at all coming out of high – only running 4:51 for 1600m and 10:58 for 3200m. I was extremely fortunate to have the opportunity to walk-on to a Division I program (thank you, Coach Gilroy). However, my commitment and work ethic was unmatched. I did everything in my power to work up the roster and earn my spot. I try to bring that same work ethic and level of commitment to work with me every every day to drive these athletes to be the best they can be.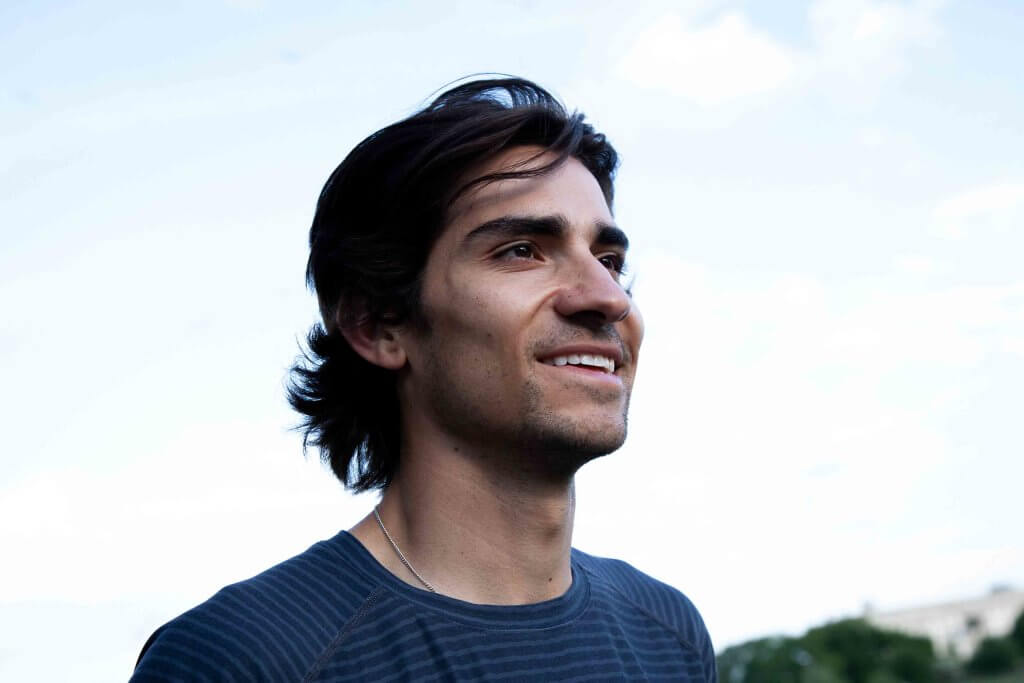 HOKA: How has being a coach impacted your running?
Moreaux: My team constantly reminds me why I love this sport. Running can sometimes become very monotonous whenever putting in high mileage or training for distance races. You can sometimes fall into a phase where you are just going through the motions: wake up, run, repeat. They unknowingly remind me of the real reason that I am out there and that I should be grateful to put some miles in. They also remind me of how far I have actually come. Training is not always linear, there will be several times when you have to take a step back in order to move forward. It helps to have that reminder.
HOKA: So, how do you think it will feel when you finally run a sub-four minute mile?
Moreaux: I have no doubt it will be a very proud and satisfying moment. Many years of hard work, and many years of dedication from me and all my supporters. I am very pleased with my running career thus far, but I think this would be the perfect way to thank everyone who has supported me throughout the year. This goal is about much more than just myself.
Shop the all-new HOKA Rincon here.