Chasing your best self with Dorothy Beal
Posted on July 31 2019
Why me? WHY NOT ME?
In 2003 I ran my first marathon at the urging of a family member who suggested that training for and running a marathon had the potential to change my life. I wasn't sure how running that far could do anything to improve my life, but I had nothing to lose and everything to gain, so I hit register and signed up for my first marathon! What I didn't know at that moment was: that one decision would ultimately alter my life course so much so that I now look at my life in two distinct sections – life before I became a marathoner and life after.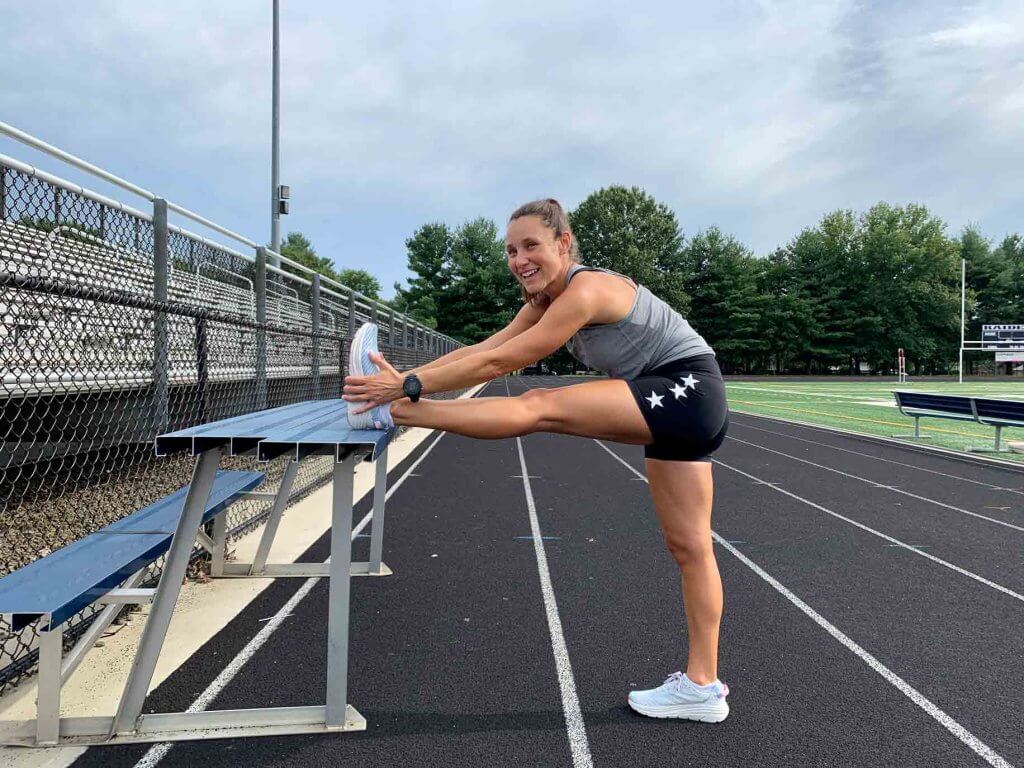 When I crossed the finish line of that first marathon I changed from a girl who doubted herself at every turn to a woman who knew that she could do anything she set her mind to. I left that race not only a marathoner, but as someone who believed that self-limiting thoughts were what was likely holding me back from achieving what I wanted in life. If I could learn to flip thoughts such as why me? to why not me? I could transform my mind. If I could control more of what was going on in my head then I could learn to run my body and my life the way I wanted. 
It's been almost 16 years since that first marathon and my love of the 26.2 mile distance has held steadfast. While that first 26.2 mile adventure was hard, it wasn't impossible like I had previously thought. If I could run a marathon, what else could I do that I thought I wasn't capable of? 
Before the soreness had even left my legs I found myself online, searching for other upcoming marathons. Less than a month after my first marathon I ran my second marathon, besting my time from the first marathon by over 6 minutes. While some would argue that you can't get the best out of yourself in the marathon distance when you run more than one in a training cycle, I would disagree. There is not a universal definition of what it means to get the best out of yourself. It took me years and many miles to realize that, while some can find their best selves in the pursuit of a time on the clock, I am not my best self when I have a singular goal that is focused on a finish time. Does that mean I don't love pushing myself and chasing numbers? No. It just means that in my life, the numbers on the clock aren't the end-all be-all. Like an onion, my goals have layers.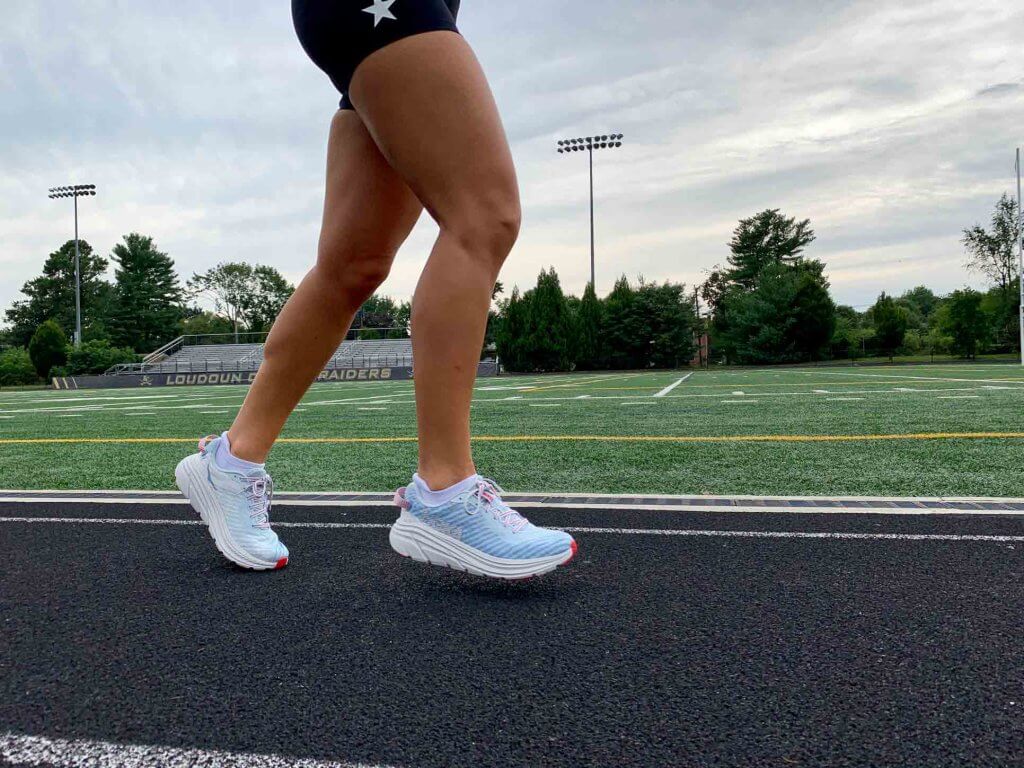 Running more than one marathon each training cycle is part of what I enjoy most when it comes to marathons! Marathons are parties to me, cooler than the ones I didn't get invited to in high school, and more fun than the ones I probably shouldn't have gone to as many in college. They are the best of what I love about the running community, squeezed into one day. Forty one of the best days of my life started or ended by running 26.2 miles. 
This fall I plan to run three marathons! Marathon #42, Berlin Marathon, is where I will earn my 5th star on my quest for the Abbott World Marathon Majors 6 Star Medal. Four weeks later Marathon #43 will be Marine Corps Marathon, the race that changed my life back in 2003. It will be my 11th time running Marine Corps Marathon and I will be running in honor of my grandfather, a Marine Corps Veteran. A week after that Marathon #44 will be an extra-special one, as l will be running to raise funds for an amazing charity that helps change the lives of children by building their confidence, increasing their motivation and giving them tools to help them be active for the rest of their lives. Three separate races, each a goal in and of itself, each also a part of a larger goal of successfully finishing three marathons in one training cycle, happy, healthy and injury free.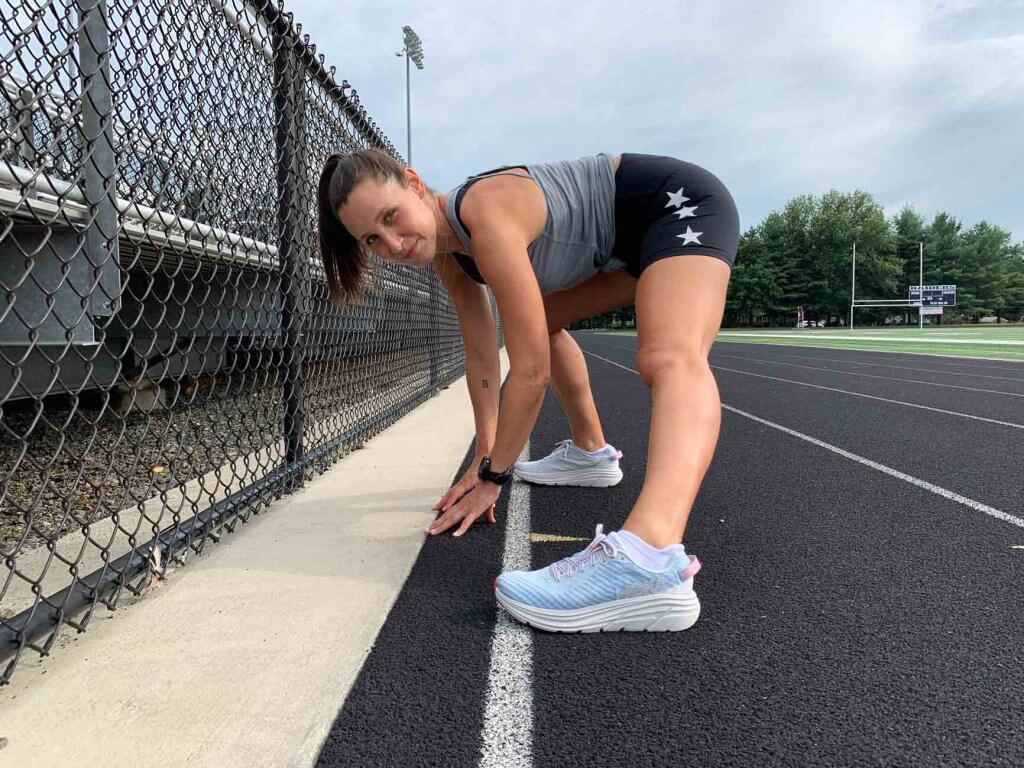 It might not make sense to some, to run multiple marathons that close together, but it makes perfect sense to me! Running has taught me that it's okay to be who I am, to do what makes me happy and to not worry about what others think in the process. I love that quote "what someone else thinks of you is none of your business." When I free myself from worrying about the judgement of others, I am fully able to be who I am meant to be.
Marathoning wasn't something I ever thought I'd fall in love with. Yet here I am, almost two decades after watching my first marathon and declaring that I would never run one, chasing my amazing by running running multiple marathons a year. The feeling I get when I cross the finish line is what keeps me motivated to get after it year after year!
Shop the all new HOKA Rincon here and follow Dorothy's running journey here.