Chasing your marathon PR with Mireille Sine
Posted on June 01 2019
Sometimes goals are achieved, and other times we miss the mark.
At the start line of the 2018 San Francisco Marathon, I felt completely prepared to crush my goal. I PRed by six minutes and felt an even greater sense of accomplishment knowing I had done so on one of the toughest courses on the West Coast.
Following a new PR and high confidence from the San Francisco Marathon, I had high ambitions going into my home course— the 2019 Los Angeles Marathon. The race was off to a great start but by mile 18, the wheels started to fall off. As I got slower, even taking walk breaks in between strides, I could feel my goal of getting a PR slipping away. It was hard not to feel disappointed, but a marathon is never easy. I ended up finishing in the same time I ran San Francisco. It was back to the drawing board.
As a fellow runner or sports enthusiasts, it is likely that you've experienced both of these scenarios in your own way. Today, I am going to take you through my goal setting process with some strategies you can incorporate into your own routine. For me, goal setting usually comes in four steps:

1.  Visualize/Make a plan
Now I know this may sound like old news, but there is a reason why "visualization" keeps popping up in any self-improvement or training space. That's because it works! When I say visualize, I mean mentally and physically. I often refer to one of my favorite quotes: "you can't be what you can't see." First you must see the goal in your mind. Once you see it, then you are able to write or draw it out on paper. How do you feel when you see yourself achieving the goal? What steps do you need to get there? The more detailed you are, the lower the chances of getting distracted. Before every training cycle, I like to see in my mind's eye what I want that cycle to look like. When I am out on a run, I often visualize myself crossing the finish line and that feeling of achievement is incredibly motivating. I always plan out my weekly workouts. Then I make sure to write down my run mileage or gym classes in my planner.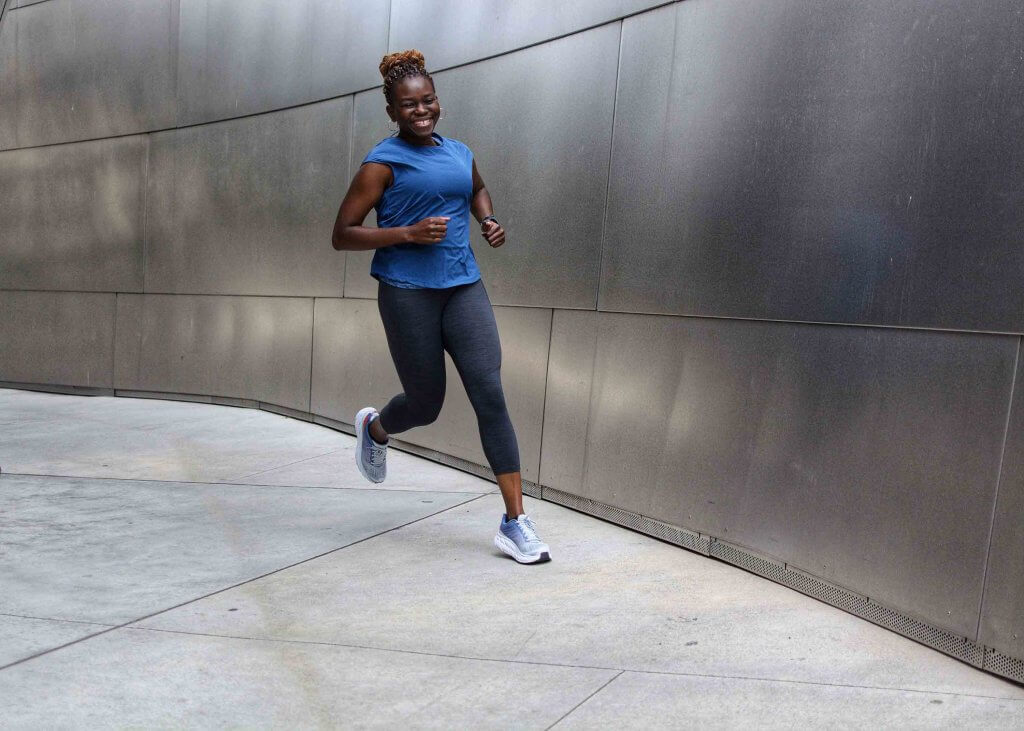 2. (Realistically) Show up
Once the planning stages are done, it's time to get to work. A big part of goal chasing is showing up for yourself. That doesn't just mean getting the miles in, but showing up for yourself can also look like eating healthier foods and getting better rest, both of which will be conducive to your goals success. At this stage, you also want to figure out what works and what doesn't for you. Are you a morning runner or an evening runner? What other obligations on your calendar do you need to take into consideration? It is important to be realistic about your answers to these questions. For example, don't tell yourself you're going to wake up at 5AM for a run when you know you enjoy sleeping in. This will only lead to frustration. It is also very easy to get tunnel vision when in pursuit of your goals. When I am training for a marathon, it can easily become the only thing I care about. But I remember that life is about balance and taking care of responsibilities is another way I can show up for myself.
3. Support Others
One great way to keep the fire lit on your goals is to support others in pursuit of their own. This can be someone who is training for the same race as you or that good life-long friend who has finally started their business venture/dream job/travel plans, etc. The importance of community is something I have experienced time and time again throughout my running journey. Thanks to social media, it has only gotten easier to send an encouraging message or an inspiring comment to someone you know or even a stranger. Not to mention, it is a great accountability tool should you choose to use it as such. Training can be tough, but having that community to lean on during the hard moments or to celebrate the small victories can make all the difference. I am so lucky to be a part of BlacklistLA and the Los Angeles running community because it feels like one big family. Need advice or recommendations? There is bound to be someone who has been in your shoes. Forgot your gels? There's always someone willing to spare one.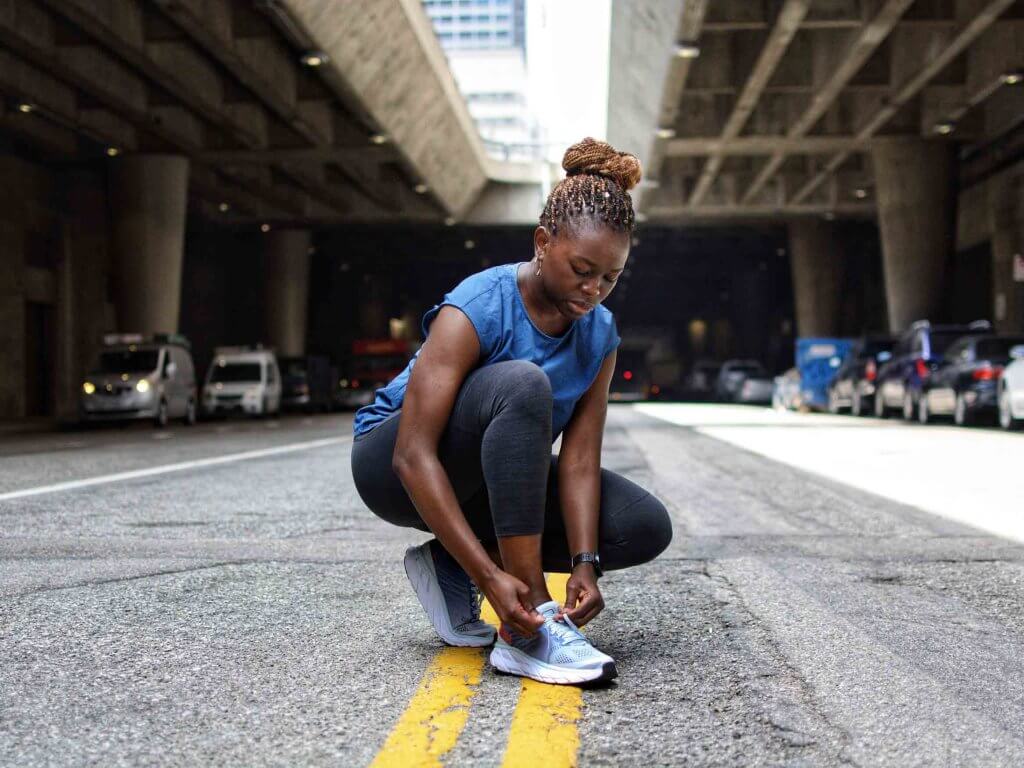 4. Test and reassess
After months of visualization, showing up, and supporting others, it's time to go after that goal. When I am at the start line, I like to go back to my original visualization: the feeling of crossing that finish line. It's true what they say: anything can happen on race day. But with enough preparation, I believe we all possess the ability to get through the highest highs and lowest lows on race day. This is the "test" portion. Following race day, I find it extremely valuable to to reflect back on the race and the training cycle.Often times it is with my fellow run club members or coach. This adds another level of honesty and accountability to how training and the race went. It's always great to see ourselves from the perspective of others who witnessed us putting the work in. Soon enough, it'll be time to do it all over again.
I'm gearing up for a 50k training cycle this summer and a marathon cycle in the fall where I will be working towards setting a PR. I hope you can follow along through my Instagram (@mireille.sine) and share your running journeys with me as well! In our success and failures, one thing we must always keep in mind is that joy comes from the pursuit. Now, go out there and chase your amazing!
Shop the all new Clifton 6 here.