Evelynn Escobar-Thomas Chisels Away at the Perception of What a Hiker Looks Like
Posted on July 23 2019
Four years ago I went on my first national park road trip with my husband and it changed my life. Now fast forward to the present. We ventured out on an amplified version of that trip. This time with my mom, a nature newbie, in tow.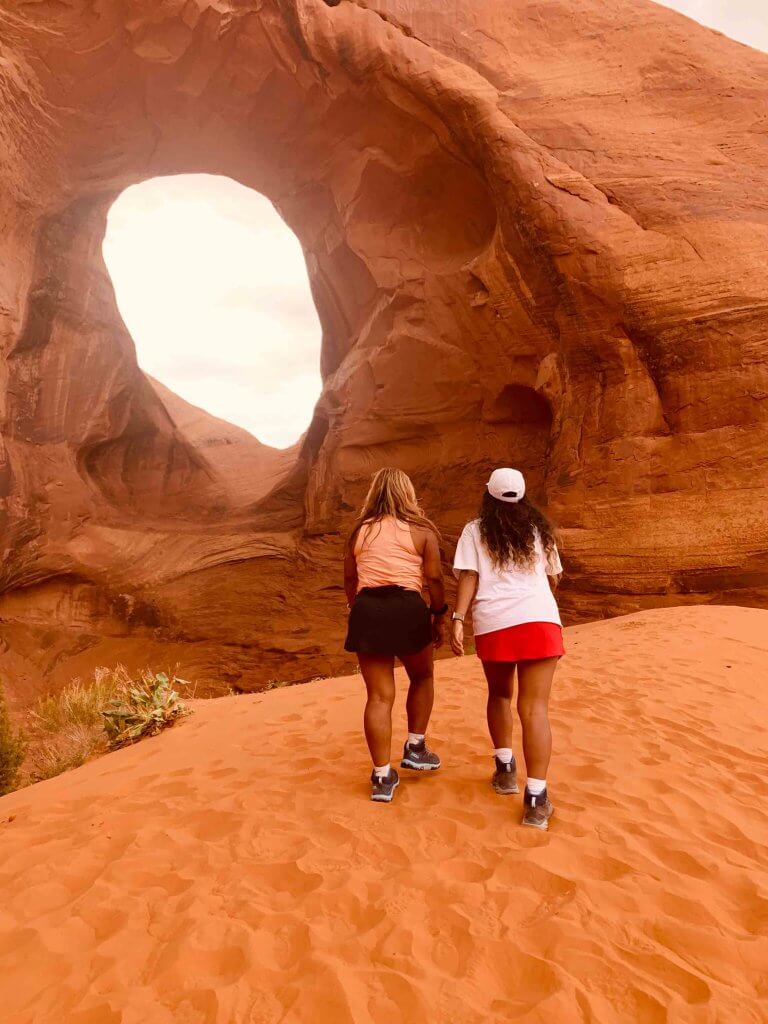 Being based in Southern California (most specifically, LA) has its perks. We spent three days in three states. Equipped with the HOKA Kaha and Toa, we got a chance to spend time at these national and state parks along the way: Valley of Fire, Zion National Park, Antelope Canyon, Horseshoe Bend, Monument Valley.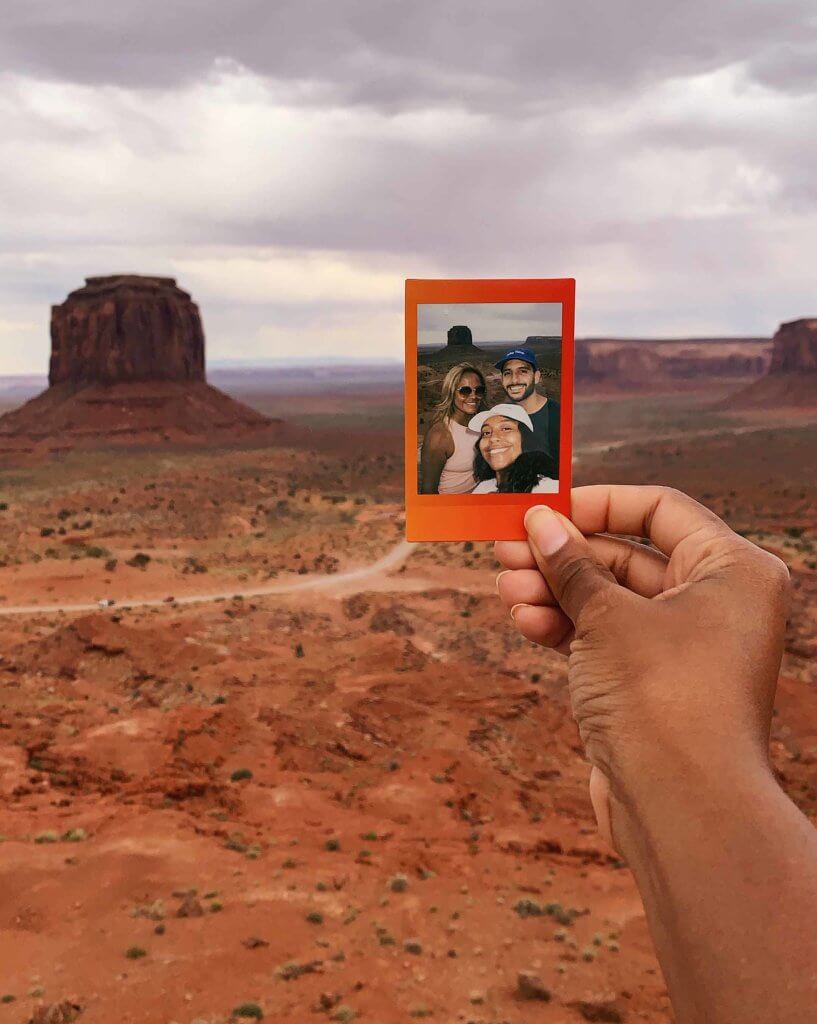 Although this wasn't our first rodeo, we are by no means professionals. Experienced at best. This road trip and the hikes we did can be accomplished by people of all skill levels: from someone like my mom, whose trip was filled with firsts, to someone like me, who has learned and grown in these vast beautiful spaces over the past few years. They're for people of all genders, people of all backgrounds. They're for anyone with an adventurous spirit and an affinity for the outdoors.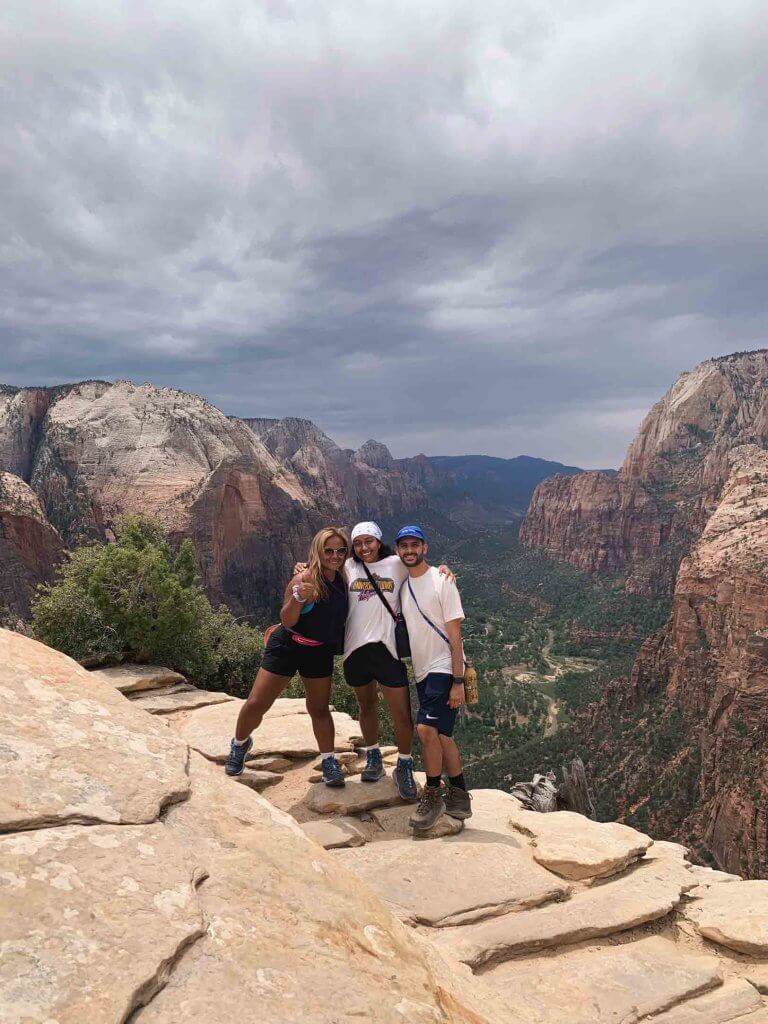 Bringing my mom on this road trip with us was special. Before this, the only other National Park she had ever visited was the Grand Canyon. In one short weekend, I was able to witness how this outdoor experience changed her outlook on what it means to really getaway.
Being out there and present in itself is so empowering. To be able to chisel away at the perception of what a hiker at these parks looks like from one generation to the next is incredibly moving. To be a representative of my community and ultimately an ambassador of this experience and these spaces is something I don't take for granted. And to be an agent of change or to at least plant the seed in those who would've never given these types of activities a thought – whether it's because of a lack of accessibility or exposure culturally etc – is rewarding. If you have a car and can cover lodging and gas (it's even more affordable if you have a tent and stay at campgrounds), you too can do this!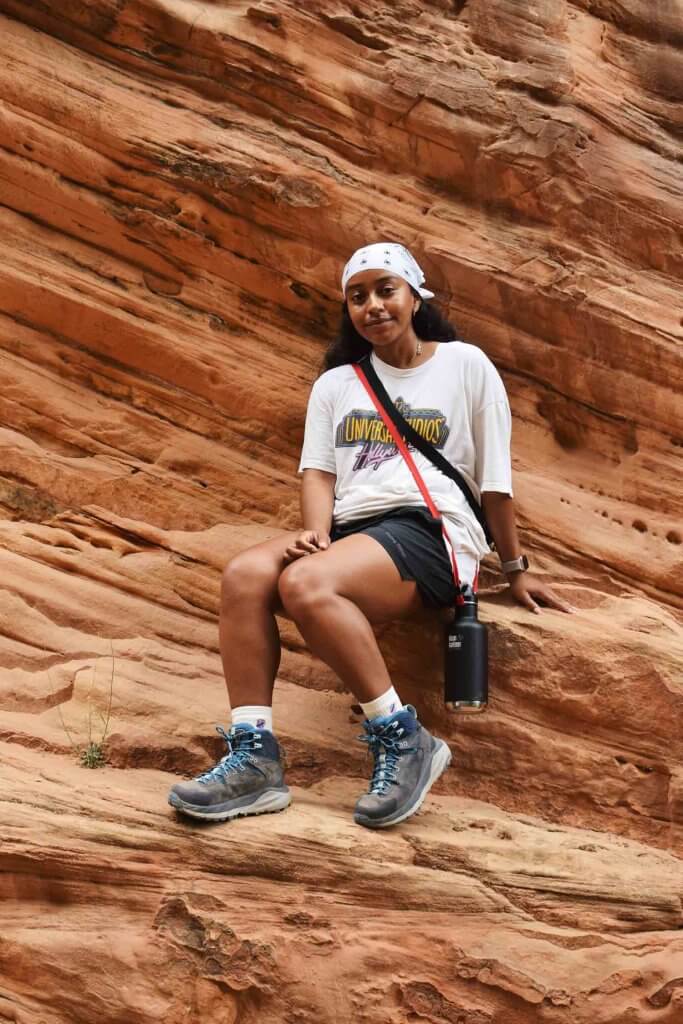 Our itinerary for day one included Valley of Fire State Park in Nevada and Zion National Park in Utah. Since the Valley of Fire was just a stop on our way to Zion we only had time for two small hikes— the Fire Wave, a 1.5-mile trail, and White Dome, a 1.25-mile loop. While there were signs recommending we stay off the trails because of the heat, we ventured out and enjoyed the trails anyways. If you do head to this park in the summer, make sure to bring a ton of water or it can definitely get unsafe pretty quickly. It was about 90 degrees while we were out there. They don't call it the Valley of Fire for nothing. Thankfully we were well equipped to stay safe and hydrated during our visit.
If you only have time for one hike at the park I highly recommend doing the Fire Wave. It leads to a smooth basin covered in beautiful streaks of multi-colored red rock. Although the Valley of Fire is technically only a Nevada State Park (fun fact: it's actually their first state park!) it packs a big punch. It's definitely worth the stop along the way.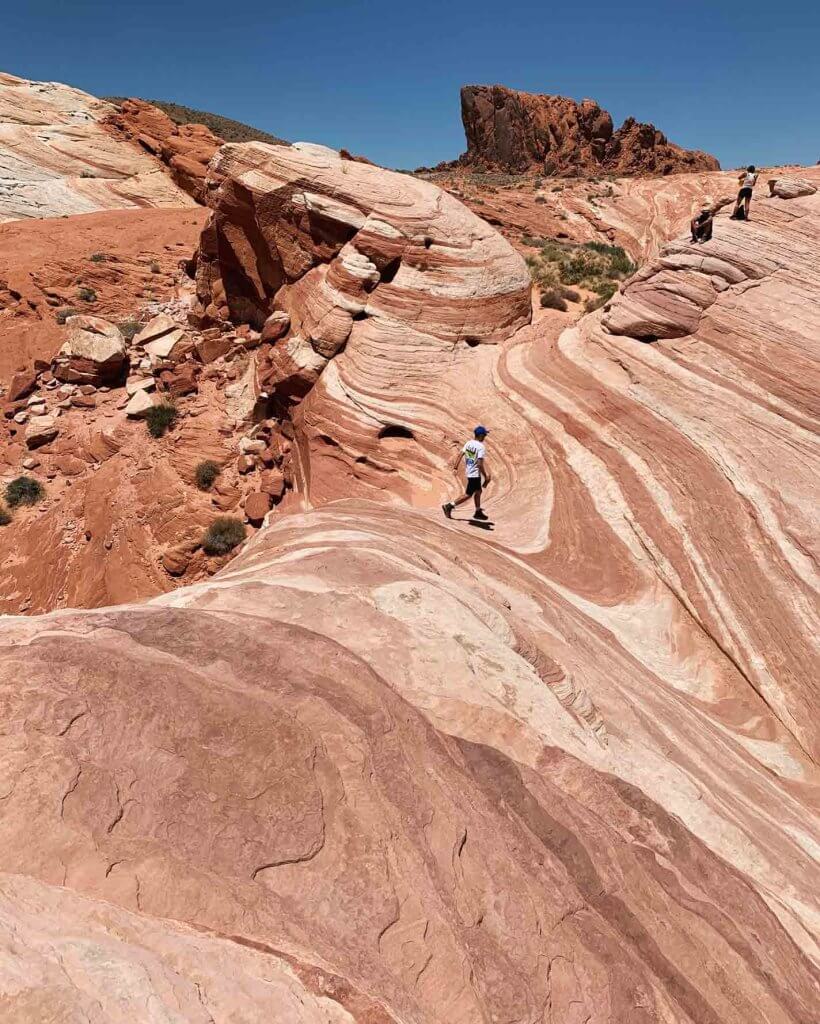 Last but not least, we ended our day with a 1-mile hike taking in the views of our final destination, Zion National Park. The Canyon Overlook trail is an awe-inspiring must-do for anyone's first visit to Zion. It's not strenuous at all, but it does lead to a grand view of the western part of the park. We ended our night at a hotel right outside the park in Springdale and rested up for Saturday's big Arizona adventure.
Next up was an early morning hour-and-a-half mini road trip to Page, Arizona, where Horseshoe Bend and Antelope Canyon awaited. These stops aren't the most strenuous, but the sights are amazing. If you haven't been to Horseshoe Bend recently they now have an official entrance gate, parking lot and walkways – all things that did not exist during my first trip to Page. Since Horseshoe Bend and Antelope Canyon are about 15 minutes away from each other, you can knock these out relatively quickly. After Horseshoe Bend, we went on a guided tour of Lower Antelope Canyon. Home of Microsoft wallpapers, popular Instagram photos and more, this well sought-after slot canyon mystified us just as much as the first time we experienced it. The smooth red canyon walls and formations in the rocks leave you awestruck. One of the highlights this go-around was the dino footprint our tour guide pointed out to us right outside the canyon. The Southwest can sometimes feel almost mythical. After our tour, we headed out another mini road trip a bit deeper in Arizona to Monument Valley, a new destination for us all.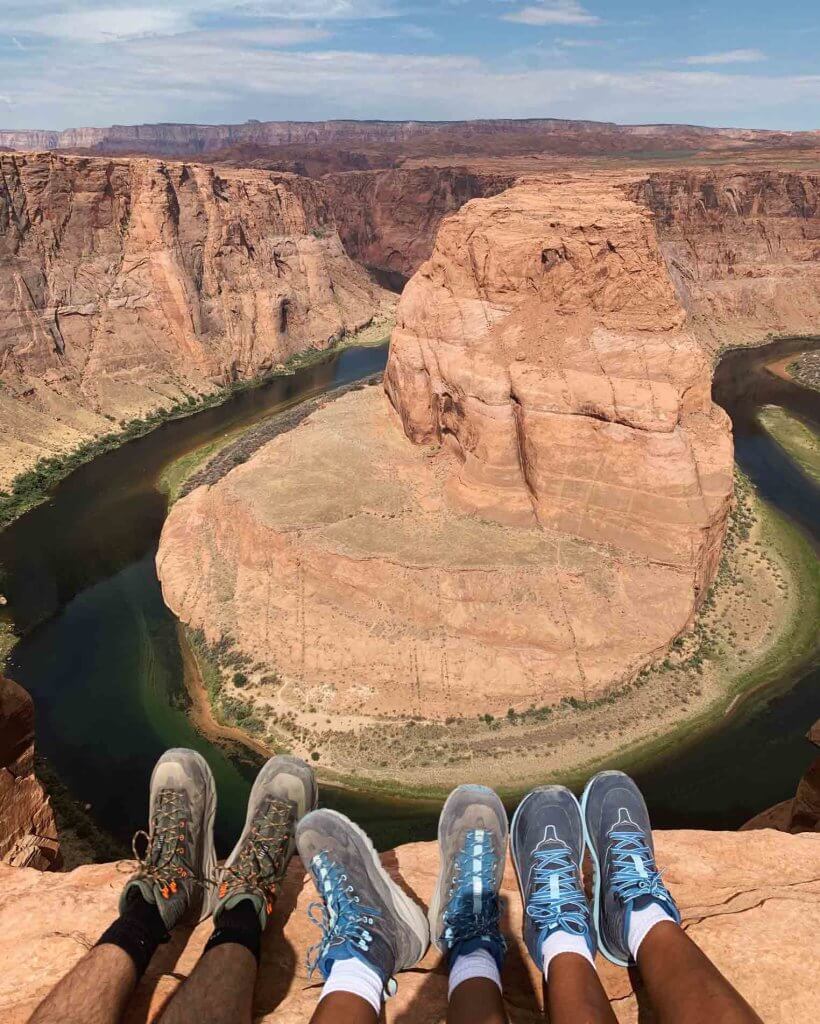 During our first variation of this road trip, we opted for the Grand Canyon post-Antelope Canyon. The Grand Canyon and Monument Valley actually have the same drive time from Page. If you haven't seen the Grand Canyon I highly recommend going there first on your variation of this trip, but if you have, then Monument Valley is the way to go. The drive over was amazing. The variations in rock formations and colors made for a beautiful ride. Once we got there, we headed out on a tour of Monument Valley's restricted lands. For those of you who don't know, Monument Valley is on Navajo Land. Anyone can drive the scenic route, but to go deeper you have to be accompanied by a Navajo guide. Exploring the restricted lands was one of the most memorable moments of the trip. Getting to hear Navajo folklore and the history of the land from our guide, Vern, was magical. The energy and sights in Monument Valley truly leave you feeling enriched and energized. After a full day of sightseeing, we headed back to Zion (an almost 4-hour drive). This part was a bit rough but the day we experienced made it so worth it.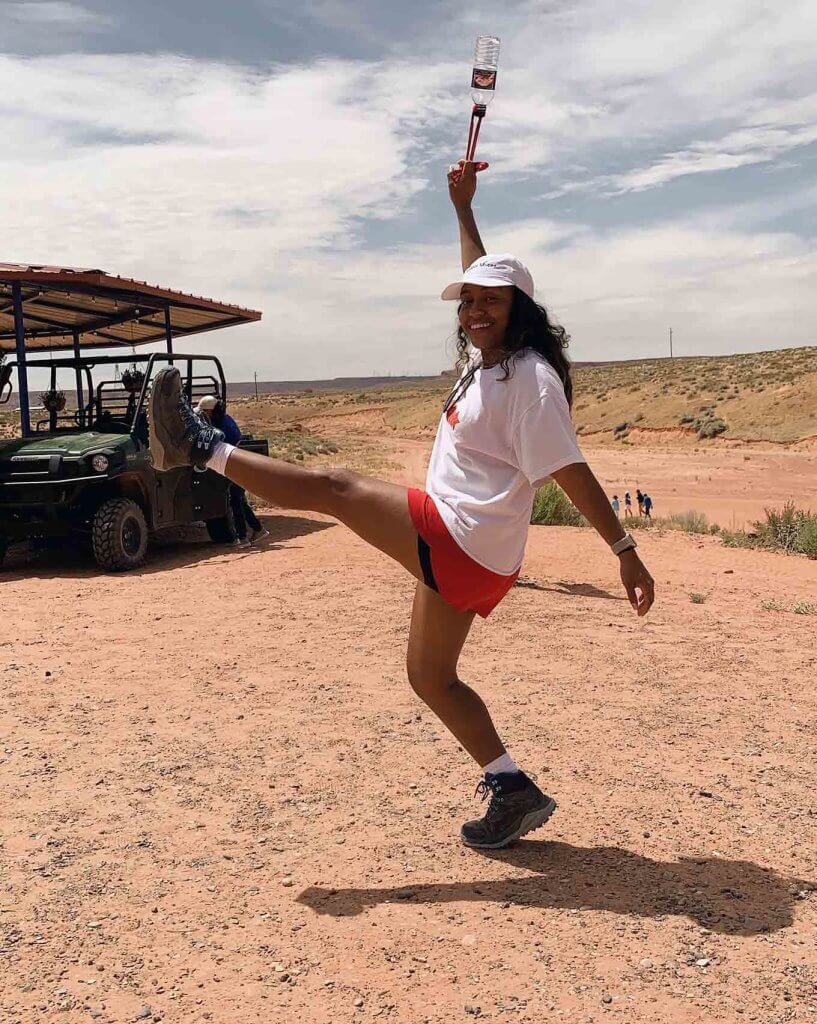 After spending so much time out of Zion we dedicated the final day to face the one and only Angel's landing, inside the park. For my mom, it was her first major hike so this was a pretty big deal. Anyone who knows Angel's Landing knows it's no easy feat. It felt as if the culmination of everything we experienced over the weekend came to a head at this final test, if you will. We strapped on our Kahas and Toas, and we made our way up the 2.5-mile trail. Although the trail is short, it is considered to be one of the park's most strenuous hikes. It can get pretty narrow, has tons of drop-offs, all the while being over 1400+ ft. up. Not to be discouraged though, we saw people of all ages and levels heading up the trail. Things really started heating up once we hit the chain rails. If I had a dollar for every time my mom thanked HOKA for the traction up the narrow pathways I'd be rich! It's true though. Not only did the Kaha and Toa do their job, but they kept us comfortable every step of the way. Whether it was in the lowest of the Antelope Valleys or the peak of Angel's Landing, we were covered. After some grit and determination (also known as tight clenching grips and muscles), we ended up almost 1500 ft. up at the tippy top of Angel's Landing.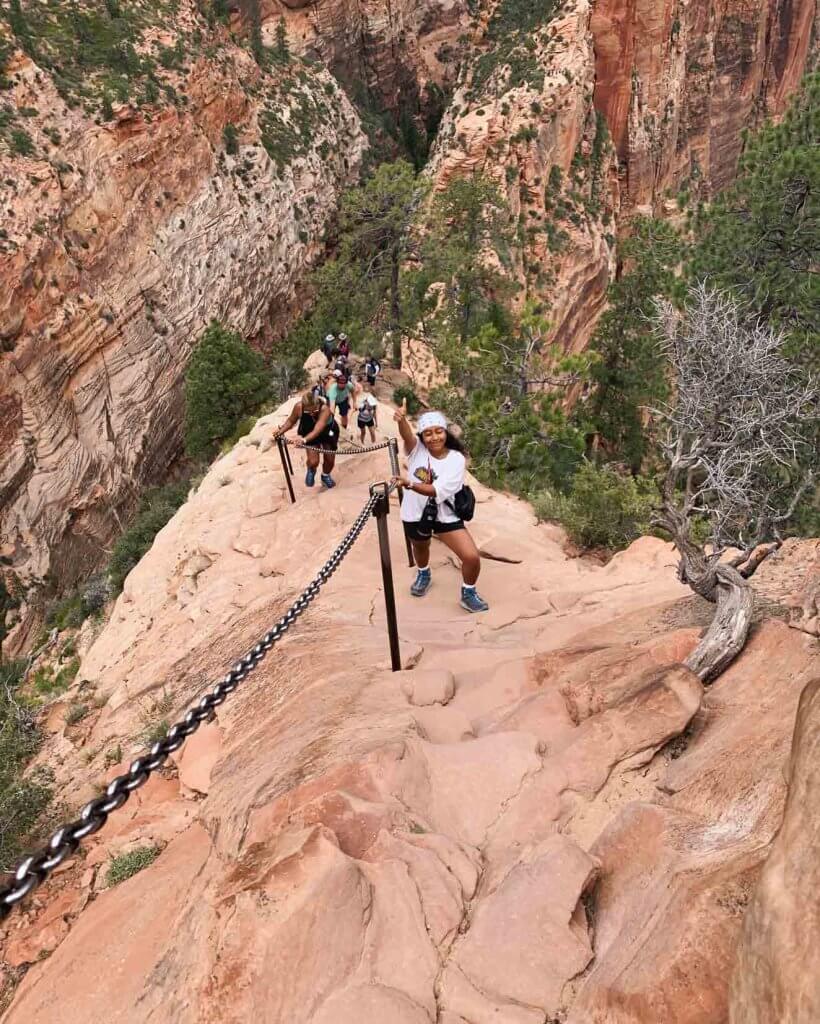 There couldn't have been a better end to our grand adventure. The hike for sure pushed my mom to her limits. After all she experienced over the weekend, she literally came out on top and accomplished a trail she never would've imagined herself doing. I, on the other hand, was happy to finally get Angel's Landing under my belt. My husband and I never got to complete the trail during our first visit because of time. Completing it during this second trip felt so vindicating. One thing to note though, there were a ton of people enjoying picnics at the crest. Had we known that was the thing to do, we definitely would've come prepared with something to eat. On the way back down we basked in our accomplishment and inevitably had to begin the trip back home. But first, we caught an impromptu helicopter ride to get a closer look at Zion! After taking in views from an even higher elevation we finally hit the road and made it back in the wee hours of the morning.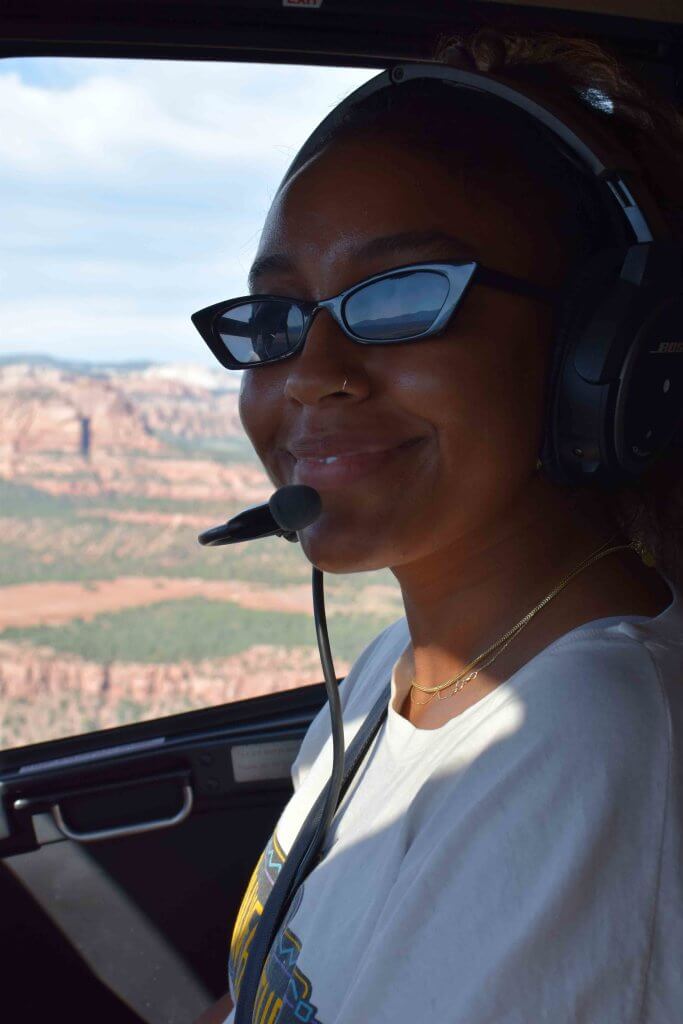 If you're up for the challenge I highly recommend this thrilling road trip itinerary to anyone and everyone. It will be one of the most grounding weekends you'll ever have! Get out with your friends and family, explore and push yourself and your HOKA shoes to the limits. You'll be glad you did.
Shop the HOKA Toa here.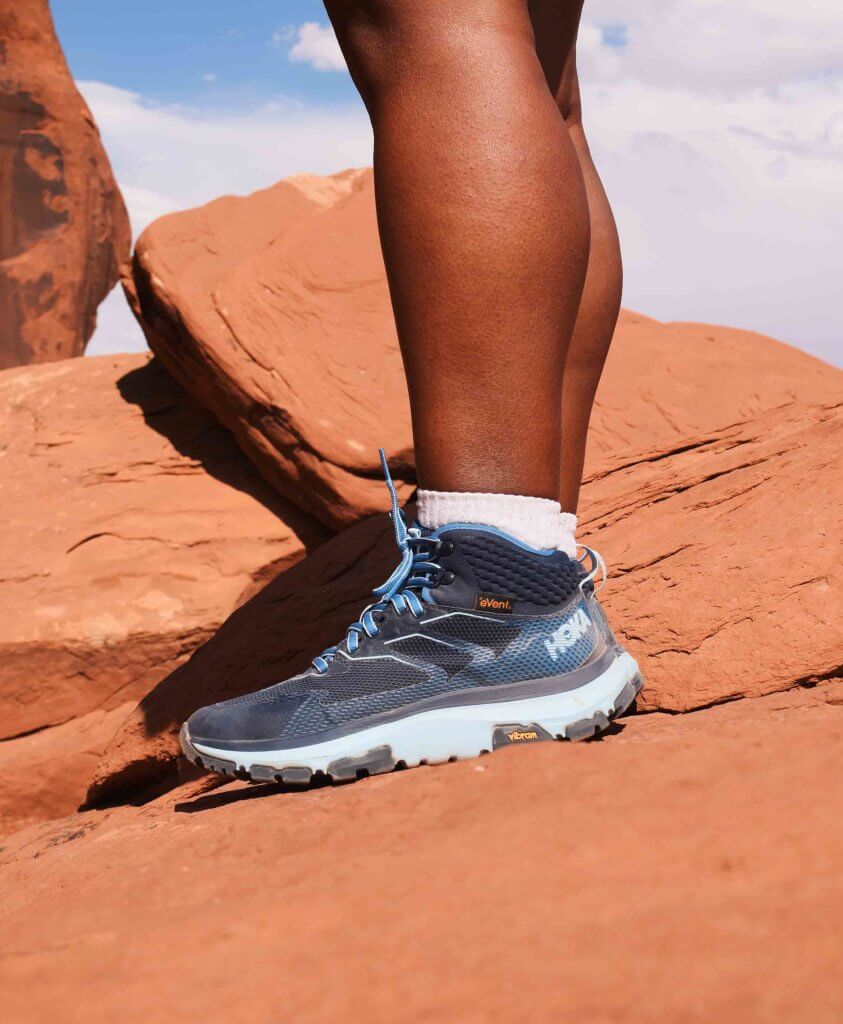 Shop the HOKA Kaha here.