Fast Food: Halloween Stuffed Peppers
Posted on November 01 2016
Halloween may be all about the candy, but here is an equally festive way to enjoy the holiday while sneaking some veggies in. These jack-o-lantern inspired stuffed bell peppers are half the mess of a traditional pumpkin, and simple enough for your kids to be involved in the preparation.
Our filling is an easy no prep involved burrito style. We know how busy Halloween on a Monday night will be. However, you can be as fancy as you want with your creation. Cooked ground meat with taco seasoning would be a great addition to up the protein. Salsa, sour cream, and avocado would also make delicious toppings.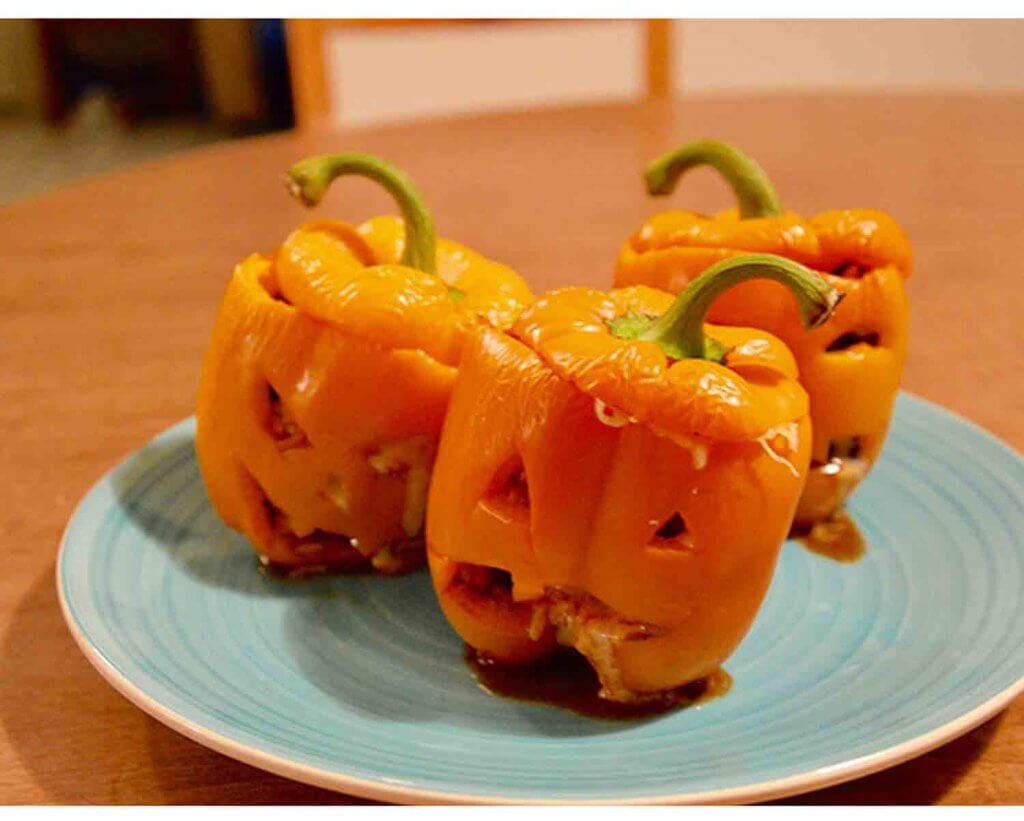 Here is what you will need to make your own Jack-o-lantern stuffed peppers.
Ingredients:
3-4 orange bell peppers
1 small can black beans
1 small can enchilada sauce
1 package pre-cooked Spanish rice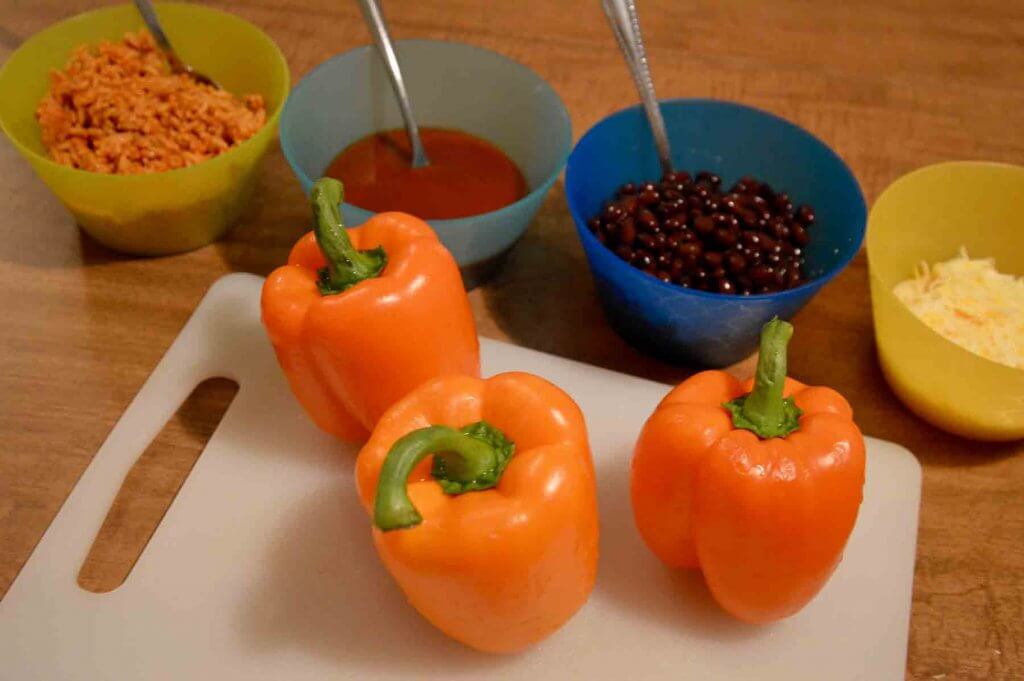 Preheat oven to 350 degrees Fahrenheit. Cut tops off of peppers and remove seeds. Carve peppers with desired jack-o-lantern style faces. Layer spoonfuls of rice, enchilada sauce, black beans, and cheese in the peppers. There will likely be room for two layers. Finish with cheese as the top layer. Replace tops of peppers. Place in an aluminum foil lined tray, and bake for 20-30 minutes, or until peppers have softened and cheese has melted.