Finding confidence: discovering your runner's high in unexpected places
Posted on October 09 2018
"The more I ran, the more confident I became. Running races once felt nearly impossible for me, but with every finish, it felt like I could do anything if I really set my mind to it. That feeling spilled into every aspect of my life."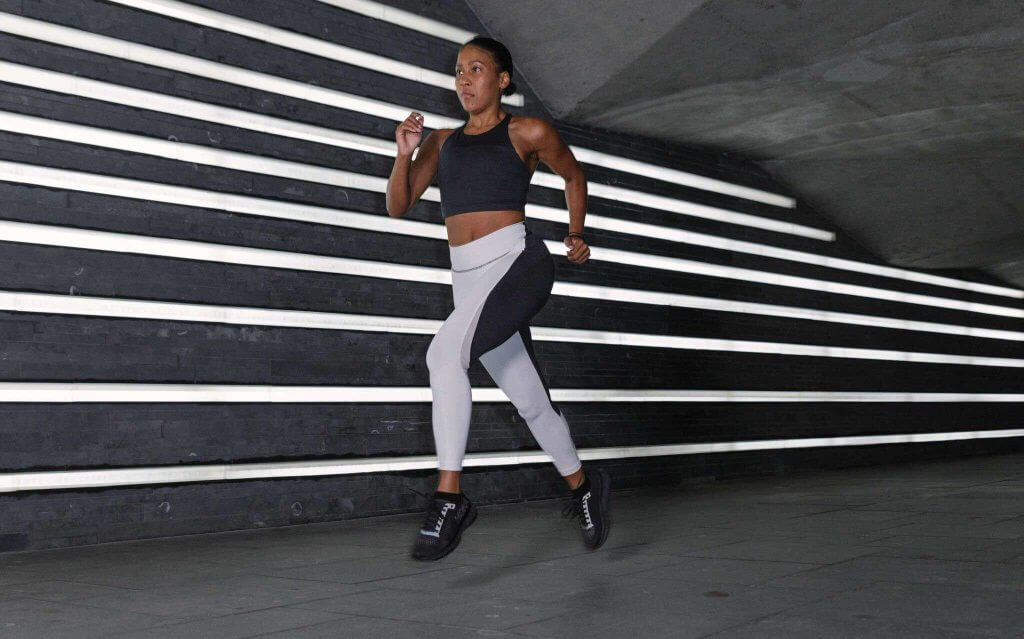 Annya Santana is a New York native and creator of gender-fluid wellness brand, Menos Mas. She has a vision to bring natural wellness products to people of all backgrounds based on the idea that "less is more," which is the loose translation of her brand's name. Annya exudes confidence — she is a smart businesswoman with a disruptive vision, a committed athlete and an intuitive creative with the natural drive it takes to make it in a big city. However, Annya struggled with self-doubt before her career and running goals felt attainable.
Annya was born and raised in the Bronx. She says coming from New York is essential to who she is. "There's a fearlessness when you grow up in NYC that lets you dream the impossible. Growing up in this city prepares you for life. This city has shaped the way I dream, the way I work and the way I execute," she says.
Annya's city-bred grit led to her follow her dreams to a new city. She loved the hustle of New York but yearned for the French way of life. Yet, moving to Paris wasn't her only bold goal.
"The summer I decided to move to Paris was also the same moment I decided I would turn my skincare and wellness life into a business. In retrospect, moving to a foreign country and launching a business from there wasn't exactly the easiest positioning, but I was extremely motivated and determined to make it work," she says.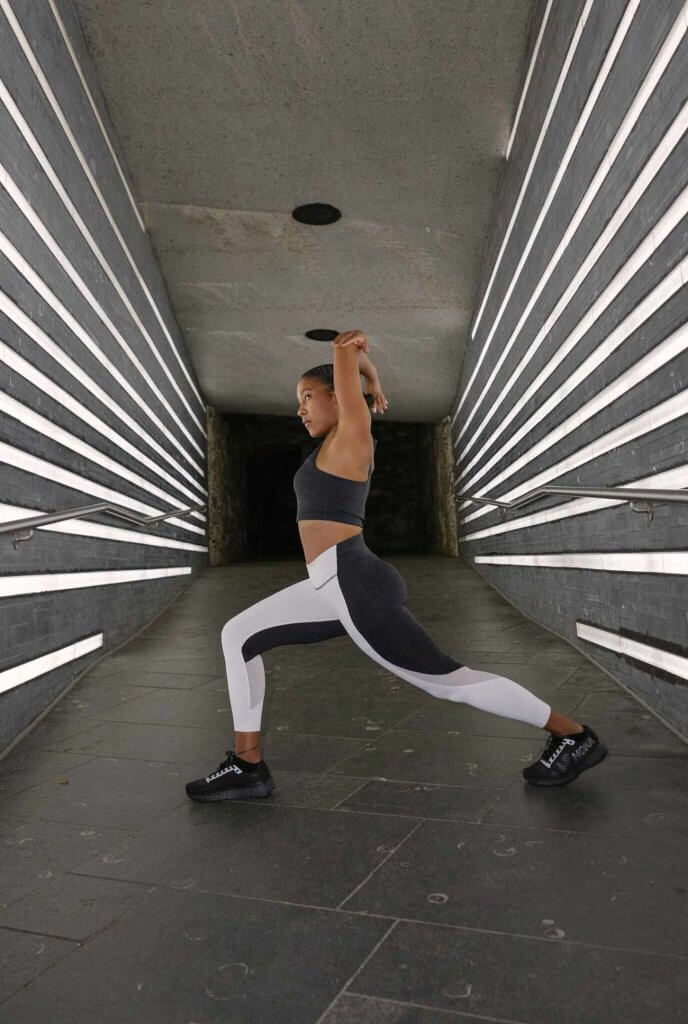 Only in her mid-twenties, Annya realized the difficulties of moving to a foreign country when she arrived. "I didn't have a place to live and I didn't speak French," she says, "I didn't even know anyone."
For Annya, fear and loneliness were incredibly painful to overcome. "It was in those very painfully challenging moments that I discovered myself," she says, "I faced myself, my fears and my insecurities. I discovered my tenacity for this life and what it means to never quit."
Through this unique journey, Annya realized the value of embracing discomfort as an opportunity for growth. Even as an athlete, running was something Annya always struggled with. "Running is the hardest sport on the planet. At least to me it is," she says, "You can't pass the ball, sit it out or get subbed in. There's no teammate to pick up your shortcomings. It's just you. When I say you, I mean all of you — mind, body and spirit."
While living in New York, Annya gave running a shot. She even ran her first marathon but still considered quitting. "I was constantly putting myself down about making progress. It took everything I had, and I didn't feel good enough to keep at it," she says.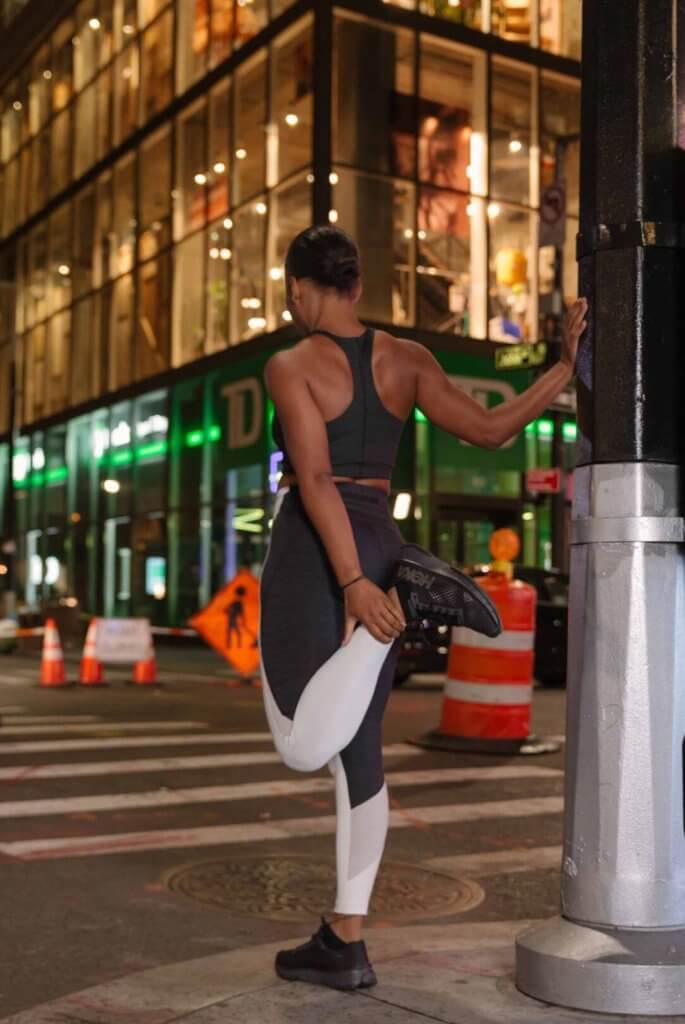 It wasn't until Annya changed her perspective on running that she was able to love it.
"Living in Paris would be nearly impossible without my running community. Running culture literally  saved me in a foreign place and has given me friendships, a home and community like I have never experienced," she says.
Annya used her newfound love of running and took a leap to join the Speed Project, a 344-mile relay race from Los Angeles, CA to Las Vegas, NV.  
"At one point, some of the girls on my team were feeling really defeated about their performance. I felt this strong urge to speak up. I took the reigns and just let everyone know that whether you finish first or last, we all get the same prize — the reward of finishing this grueling race. Trying to uplift others kind of made me lift myself up as well. In that moment, I finally realized I am a runner," she says.
For Annya, it's no coincidence that her achievements in her career aligned with her new identity as a runner. Pushing her physical limits taught her to overcome the challenges that came with starting a business.
"Running has allowed me to tackle life. It's hard, but it's equally rewarding. I was out there fighting every negative thought and mental barrier. I felt defeated by the elements, but instead of quitting, I pushed past the pain, held on a little longer and finished," she says, "I felt unstoppable. I fought against all those obstacles in my mind screaming for me to stop, and I accomplished what felt never-ending. Breaking those mental roadblocks changed me."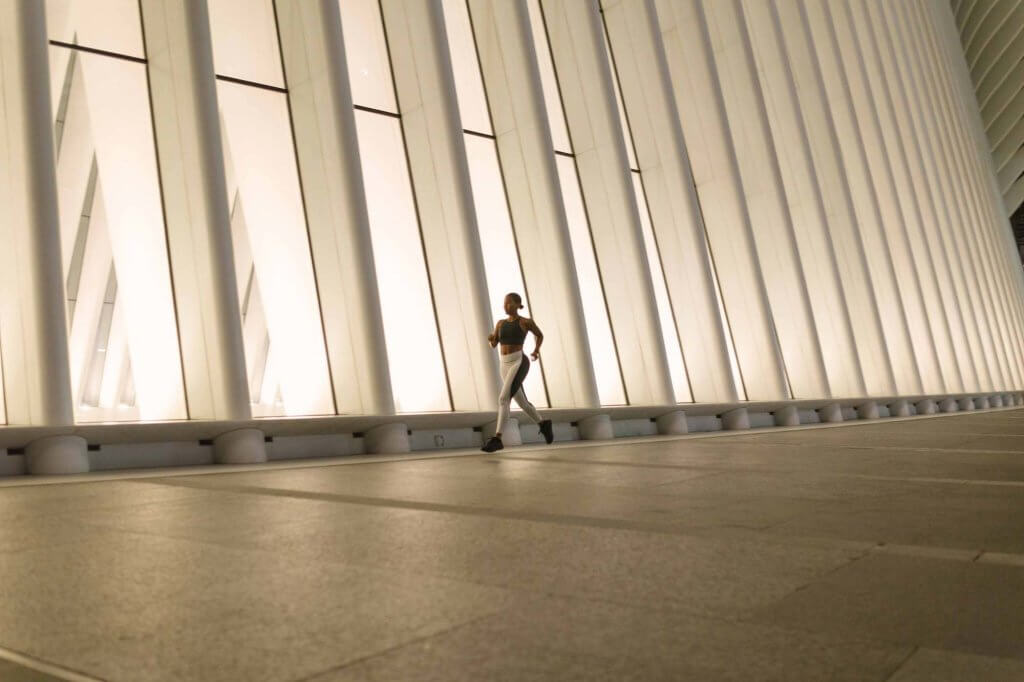 Now living between New York and Paris, Annya continues to focus on her running and her business. She has big goals for the growth of her business and now has the confidence to do what it takes to succeed.
"I have the power of believing in myself, speaking things into existence and working hard so that when the opportunities present themselves, I am prepared. I am creating a life I feel good about. It feels like it's all coming full circle even though I am nowhere near where I want to be," she says, "I feel gratitude every single day because sometimes I still can't believe that I am doing exactly what I dreamed of."
Shop the HOKA Cavu from our reflective Fly at Night collection.