From Ultras to Half Marathons, a Q&A with HOKA Athlete Jim Walmsley
Posted on January 19 2019
You may know HOKA Athlete Jim Walmsley as the course-record holder at the Western States® 100-Mile Endurance Run. More recently, he was named Ultrarunner of the Year for the third consecutive time by Ultrarunning Magazine and even earned the 23rd spot on Sports Illustrated's Fittest 50 list. Although Jim has spent the last few years on trails putting up enviable mileage on Strava, his training has taken an unexpected turn. Just two months ago, Jim announced he would compete in the half marathon at Houston Marathon in an attempt to run a U.S. Olympic Marathon Trials Qualifier.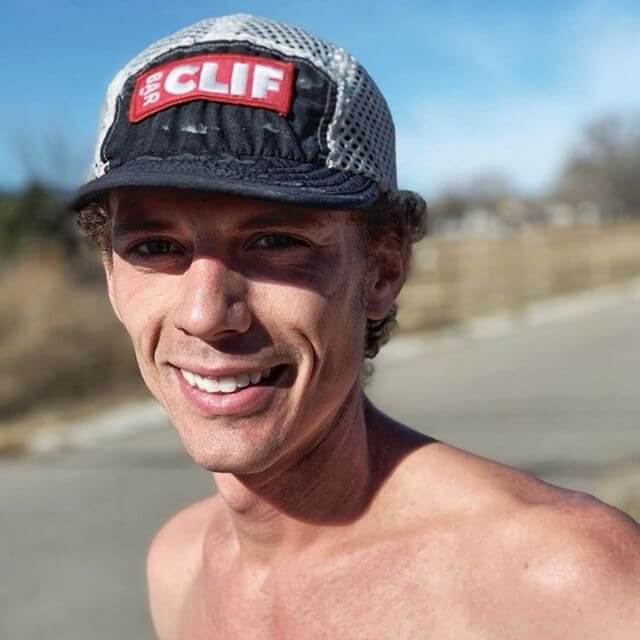 Although Jim ran cross country at the United States Air Force Academy, the half marathon is unexplored territory for this relatively new but very accomplished ultrarunner. We sat down with Jim to find out the things we all can't help but wonder about his uncharacteristic event choice to start off 2019.
HOKA: How long has competing in a half marathon been a goal for you?
Walmsley: "I've known I wanted to try to run a U.S. Olympic Marathon Trials Qualifier in the half marathon for the last year or two. I think it's a harder standard, especially for an ultra runner, to hit 64 minutes for the half than 2:19 for the marathon, which would show more versatility from me."
HOKA: Why is now the right time to go for it?
Walmsley: "With The North Face 50 Mile being canceled in November, it turned into a good time to be able to shift focus because there aren't too many big ultras this time of year, and Houston is renown for being the place to run a fast half marathon time."
HOKA: What was the reaction you received from your peers and fans when you announced you would be training for Houston Half?
Walmsley: "Most people's first question is, 'Why don't you run the marathon?' The marathon standard is easier and translates better to my ultra running background. However, for me, it's about a bigger picture and seeing how I would fare in a faster-paced race that could translate to something similar in a marathon down the road. The half marathon can be complimentary for my trail race schedule whereas the marathon is definitely an event that is more all consuming of preparation and recovery."
HOKA:  How are you feeling at this point in your training? Are you confident?
Walmsley: "I think one of my most relatable feelings through this process is having to talk myself out of self doubt, especially during periods of this training block where I have hit a couple days of not running well or not running as good of a workout as I would've liked. I go through self doubt just like anyone else. I am constantly needing to remind myself of the good workouts I've had and the entire block of training as a whole. I've come a long way towards this goal, and I definitely have a very real shot on Sunday."
HOKA: Is there anything you are hoping to prove by participating in this race?
Walmsley: "I feel like I'm representing the stereotype of slow ultrarunners from the competitive road perspective. A 63-minute half marathon is a good mark but far off from a competitive world class mark at the distance. But, I think it's enough to interject something different which makes people rethink the traditional route to road running."
HOKA: What will be the biggest challenge of this race for you?
Walmsley: "My biggest challenge has been the most obvious challenge. Making a 4:52 min/mile pace feel comfortable enough to sustain for a half marathon. Fitness and strength is there, no question. But, the leg turnover is so different than what I've been doing the last 5+ years. The pace is less efficient for me, and it is challenging to sustain."
HOKA: Do you think this will be more difficult than an ultra for you?
Walmsley: "There are obvious parts that will be harder like the pace. But there are also parts like being in a pack and only lasting one hour that will be a lot easier than an ultra. It's a fun change."
HOKA: Which HOKA shoe will you be wearing?
Walmsley: "I will be racing in the Evo Carbon Rocket on Sunday. It's a really plush but very responsive shoe that I've gotten to do most of my workouts in for this race."
HOKA: What does half marathon training look like for you?
Walmsley: "My training has been more traditional for this half marathon than compared to what I do for ultras. I have kept the mileage modest for the base, with up to 120 miles per week. I do one threshold/half marathon specific pace workout early in the week, followed by a faster, more broken up track workout later in the week and a rolling long run of about 20 miles on Sundays. It's pretty similar to the schedule I would do in college."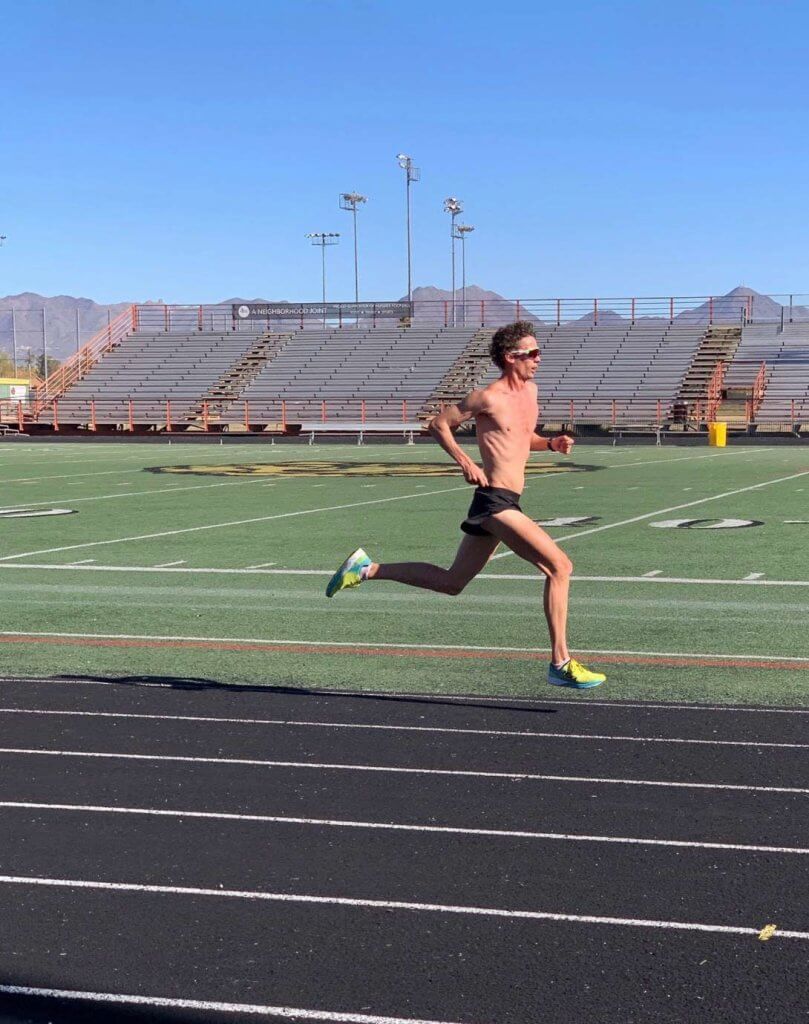 HOKA: After the half, what's next for you?
Walmsley: "After Houston Half, I will be trying to pull off an equally interesting change of gears. I'll be running Fast 100 Ultra, a 100km race in Hong Kong on February 16th. Later in the year, I hope this block of leg speed can be translated into a fast road ultra. I will be going back to Western States in June and running Sierre Zinal 31km and UltraVasan 90km in August."
As usual, Jim's story continues to keep us on our toes. Follow the HOKA Twitter for updates on Jim's performance at Houston Marathon this Sunday, January 20th.
Looking for Jim's race day shoe of choice? The Evo Carbon Rocket will be released this spring.