Going the Distance with Magda Boulet
Posted on July 12 2016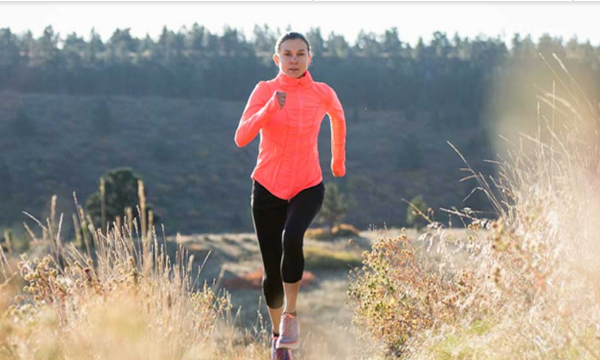 HOKA ONE ONE athlete and 2008 Olympian Magdalena Boulet is no stranger to carrying speed  over distances, having won several marathons. But when she failed to qualify for the 2012 Olympics, she decided to take her strides in a different direction, taking on ultra-marathons, as well as the trails—eventually winning the Western States 100-miler, in 2015.
"I wanted to try something different," she says. "It was fun to approach training from a different angle. It wasn't like I was a newbie to trails—I'd still sometimes train on trails. But when you do endurance races, you incorporate a lot more vertical, so you have to learn to power walk efficiently, and run downhill without hurting yourself."
Yup, Boulet power walks, and incorporates walking powerfully and efficiently into her training.
"Sometimes there are sections where you don't have a choice but to walk," Boulet says. "They're so steep. The reality is that some sections are not runnable. There's strategy to incorporate into ultra-running, in order to stay efficient."
Here are some other ways Boulet suggests training for longer distances:
>>Build gradually
"It's important to respect the distance," Boulet says. "Running off-road especially can be an eye opener, because there's a vertical challenge, and varied terrain. Build mileage gradually, and make friends with power walking. You don't have to necessarily run a ton of miles right off the bat, but make sure to spend time on your feet."
>>Hike as part of training
"I've learned to embrace the fact that I hike a lot. I incorporate it into daily activities, too, and hike with my son. He's only 11 years old, and it's something we can do together."
>>Set goals
"Commit to something you want to train for—and whether it's a race or an event—make sure it's achievable," Boulet says. "Enlist your friends to do it with you, too. It's more fun when you can share it with someone else."
>>Remember to rest
"My coach always reminded me of this—to rest! When you get into training, it's easy to get passionate and train really hard. Remember though that rest is a part of training. It lets you stay consistent and train better," Boulet says. "It's so much better to take planned days off rather than ones that are forced because you're injured. Recovery should be as important as any training day."