HOKA Team Planking Challenge
Posted on October 19 2016
About one month ago, the HOKA Marketing team decided to take on the challenge of planking together for 90 seconds twice a day. Anticipated benefits included improved core strength and a nice break from screen time. While some were initially hesitant to join in, team planking has become a team bonding activity we look forward to every day.
We interviewed some of the team to see how planking in the office has impacted their lives.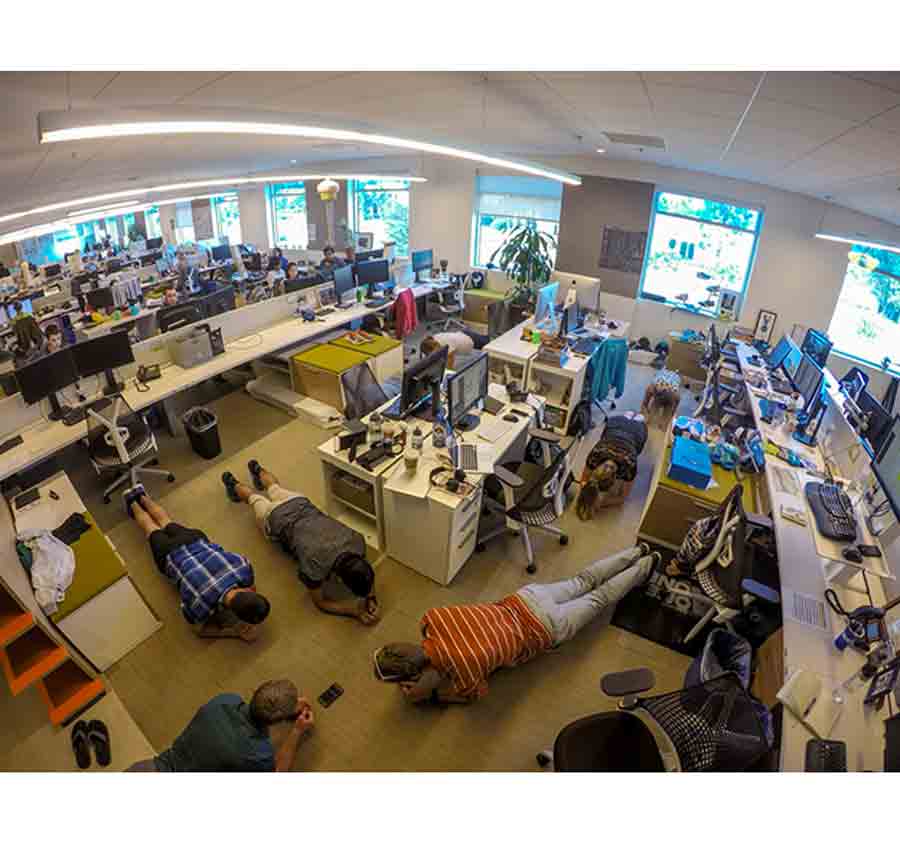 Why did you decide to start planking twice a day during work?
"It's a quick, fun, low impact way to get up from my desk during the day and engage and strengthen my core! And our HOKA coworkers are a competitive bunch, so when it was spun as a 'challenge' we hooked more people."- Suzie
"It's something I think everyone can benefit from beyond the obvious physical gains. It helps promote the healthy lifestyle our brand represents as well as build team camaraderie and a little fun competition."- Jared
"Peer pressure."- Ian
How do you feel after planking?
"I honestly feel great and slightly accomlished! 90 seconds of planking is more of an achievement than it sounds! I also feel energized and more alert after, ready to jump back into focusing on my work."- Suzie
"Sore, in the best way possible."- Jared
How do you feel that planking improves team unity?
"I think that planking twice each day brings our team together so much. We are all working on the same thing at the same time for 90 seconds..not falling to the ground."- Justin
"With the distance that our team has with people working offsite and traveling, it's fun to hear and see (via snapchat) that people are doing the plank even though they're not physically in the same room. Also it's fun to hear that people who work in different areas are also joining in, like HOKA sales op and product team. I get a notification when someone forwards the Outlook reminder, and it always makes me smile that more people want to join in."- Suzie
"Mutual pain brings mutual respect."- Ian
How long do you plan on continuing planking?
"Indefinitely, #plankforlife."- Jared