Keep pushing forward
Posted on November 18 2017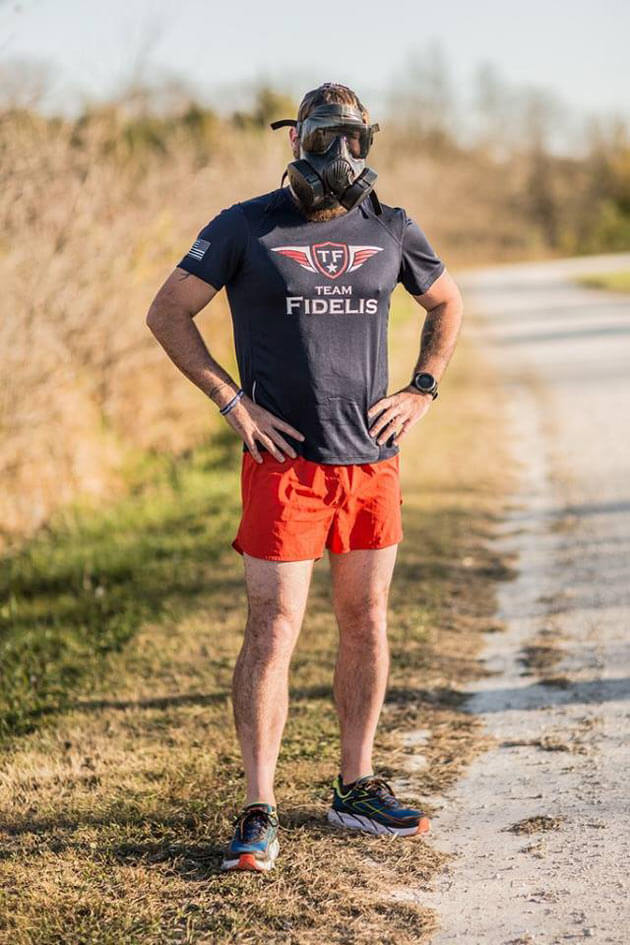 "I ran across Iowa, traveling roughly 30-40 miles a day, all while wearing a military-issued nuclear, biological, chemical mask. I remembered how hard it was to run and operate in the mask when I was in the military and I saw a few people run in them. So I thought, I could do that. The most challenging part was spending hours inside my head. It was hot and long so I spent most of the time just trying to think about other things. Something interesting happened everyday, which made the run exciting. There were a few news reports so people would see me on the news and decide to go track me down. Strangers would show up with water or snacks and family members surprised me.
I did this to spread the word that there is hope for veterans and that there are guys out there that want to help. The one thing that drove me more than any other is that there are people that are suffering — some so much that they think ending it all is the only way out. Veteran suicide and PTSD is something that is very personal for me. I was an infantry team leader in the 101st Airborne Division and then in the Army Reserves. I want to show them that even though the finish line is hard to see at times, if you keep pushing forward, you can make it. Others are always there to help if you're willing to accept it." – HOKA fan Joshua Jorgensen from Adel, IA
Joshua is wearing the Clifton.