Meet Hayden Hawks through a Game of Would You Rather
Posted on August 27 2016
There is more to Hayden Hawks than just a cool name. This former Southern Utah University track athlete is quickly making a name for himself in the ultra running community. Hawks, 25, has recently signed with HOKA ONE ONE after winning his first attempt at Speedgoat 50k. When we asked Hayden about his win at Speedgoat, we were shocked to learn that signing up for Speedgoat was a last minute decision.
"I had no expectations going into Speedgoat." says Hawks. "I signed up the night before and was not planning on doing the 50k at all. It had never even crossed my mind until the day before. I am a soul runner and the thought of running 50k on one of the hardest courses got me excited because I had an opportunity to run and challenge myself. Winning was a very sweet feeling."
Hawks has since qualified for the World Mountain Running Championships in Bulgaria. He says, "I am excited to travel to Europe for the first time and represent my country for the first time." He has big goals for the event, aiming to place in the top 5.
Meet the new kid on the trails, Hayden Hawks. We got to know him through some Would You Rather.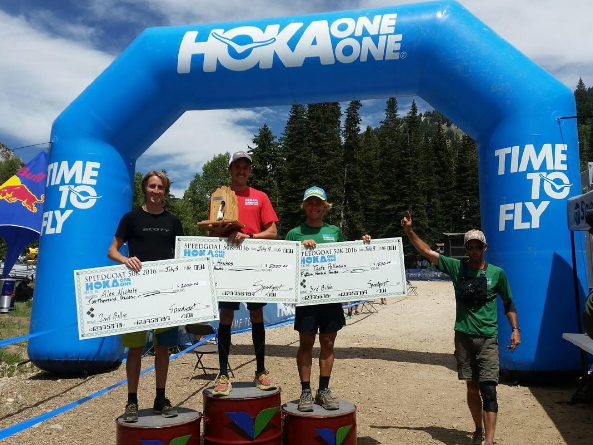 Would you rather:
HOKA: Run Speedgoat 50k backward or blindfolded?
Hawks: I would rather run Speedgoat backwards. I am too young to die! You run close to so many cliffs and ledges that if you were blindfolded you would be a goner. Although it might be nice to not see your pain! 
HOKA: Shave off your hair or your mustache?
Hawks: Definitely shave off my hair. My mustache is a "powerstache" and therefore gives me power. How many guys have you seen with a bald head and bushy mustache? Not many, I would be one of the few! 
HOKA: Only eat meat or only eat vegetables?
Hawks: I love vegetables and eat meat pretty sparingly anyways. Nothing better than some fresh veggies, I can't wait to start my own garden! I also had a buddy in college that ate so much meat and had horrible gas!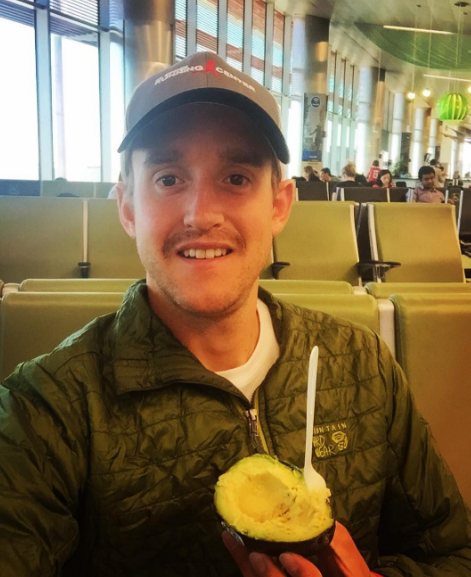 HOKA: Only run on a treadmill or only run barefoot?
Hawks: Only run on a treadmill. I have done a 20+ mile run on the treadmill and it didn't bother me. It gets hot in St. George and the treadmill feels good on days over 120F. Just need a little Cutthroat Kitchen on the tube or a good ball game! Plus I have tender feet, hence why I love HOKA ONE ONE shoes! 
HOKA: Never have internet access again or never be able to take an airplane again?
Hawks: I love to travel and have to many places to explore in Europe, Asia, Africa, you name it! I could always take a boat, but a plane is more convenient and allows you to explore more faster! I could do without internet! Although I do like to gram, I have spent many nights in the mountains without internet in surreal peace, isolated from the world! So definitely wouldn't want to do without planes.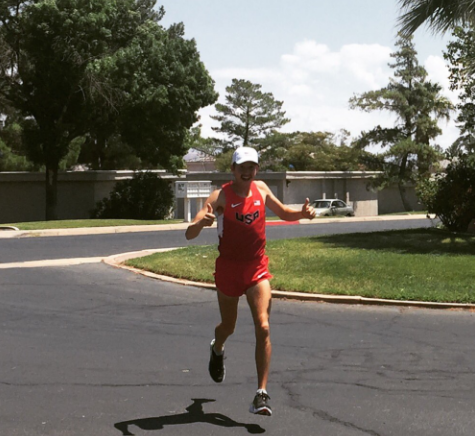 HOKA: Only ever run uphill or downhill?
Hawks: I am a mountain runner and love running uphill. Nothing better than getting to the top of a peak and seeing the vast array of beauty! I definitely would rather run uphill.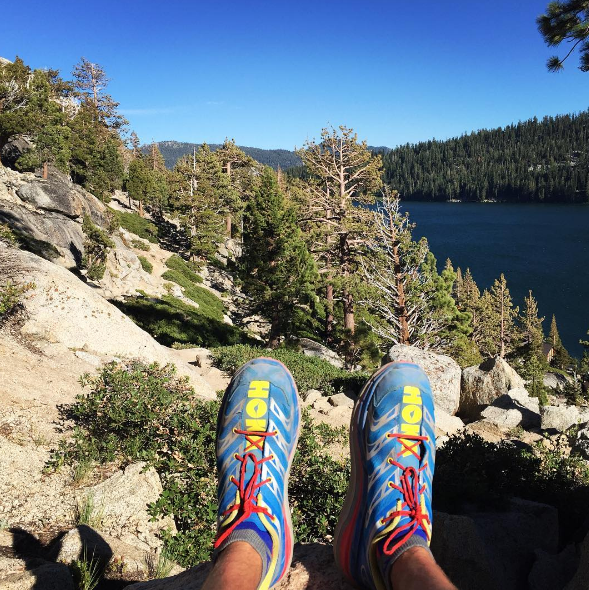 Shop the HOKA Speedgoat here.
HOKA: Own a pet dog or cat?
Hawks: Have you ever seen a person running with their pet cat? I haven't, but definitely would love too, especially if it was a lion or tiger! Definitely a dog!
HOKA: Only listen to music from the 80s or the 90s?
Hawks: I wasn't even born in the 80s! 1991 baby! I am a 90s music kind of guy with those grunge garage bands, 2PAC, and Biggie, and of course NYSYNC, Backstreet, Britney, and Christina!