Meet HOKA Athlete Heather Jackson
Posted on October 08 2016
HOKA athlete Heather Jackson made her IRONMAN Kona debut just last year, yet she finished as the top American female. She placed 5th overall, making a huge come back on the run leg of the race. This time around, Heather is a favorite to head to the podium. She has proven her dominance in the 70.3 distance since switching from Princeton hockey player to pro triathlete, winning IRONMAN 70.3 Coeur D'Alene and IRONMAN 70.3 Oceanside twice. Heather's training focus transitioned to the full IRONMAN distance this year, and her eyes are set on a big win at Kona.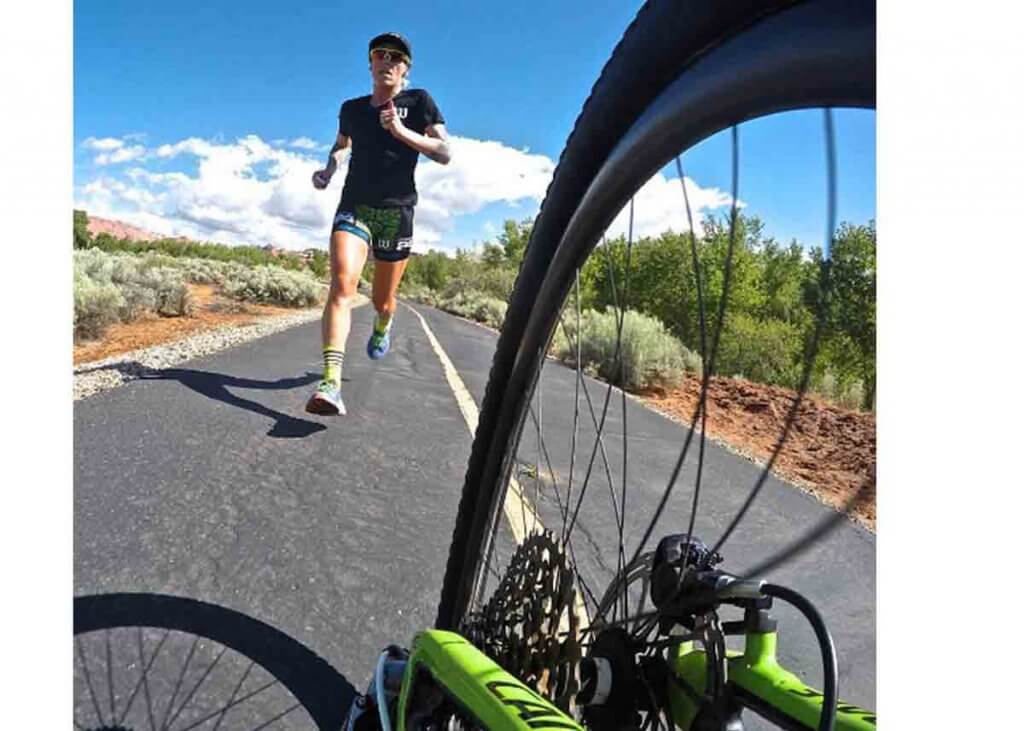 Heather is easy to spot on the course. If you don't catch her Pink inspired hair cut (her favorite music artist), distinctive tattoos, or HOKA Clayton racing shoes, you can be sure to see her rocking a Wattie Ink speedsuit. Wattie Ink is co-owned by Heather and her husband Sean Watkins, who she feels lucky to have as her top supporter, training partner, and manager.
One of our favorite parts about Heather is how she dreams big in all aspects of her life, and seems endlessly interested in mastering new things. She says that if she wasn't a triathlete, she would attempt to be a pro snowboarder. Leave it to the triathlete to be great at every sport she tries! However, Heather can also admit her short comings, claiming she would be a rock star performing with Pink if she wasn't tone deaf. For now, she'll settle for being one of the fiercest competitors in triathlon, and fitting in some quality rest time while she's not training. Specifically, sitting on the couch with an ice cold IPA and laughing at kitten videos.
HOKA ONE ONE wishes the best of luck to Heather and our other athletes competing at Kona, including Kevin Collington, Luke McKenzie, and Leanda Cave.