Minimalist Shoe from Brooks Running? – Write Them and Say YES!
Posted on November 13 2009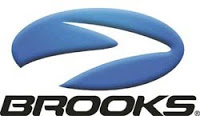 Quick Post – I just received a Twitter message from @brooksrunning requesting feedback regarding interest in a minimalist running shoe. My understanding is that there is nothing currently in the works, but that they want to hear if people are interested in such a shoe (in other words, would there be a significant market for it). If you'd like to see a minimalist shoe from Brooks, email them at news@brooksrunning.com or send a tweet to @brooksrunning to let them know.
I, for one, would love to see Brooks get into the minimalist market, and I'd be first in line to try out such a shoe!