Never say never: Flying at night in NYC
Posted on October 03 2018
"I had always said I'd never do a marathon, and it really just taught me never to say never," says Victoria Tomkinson.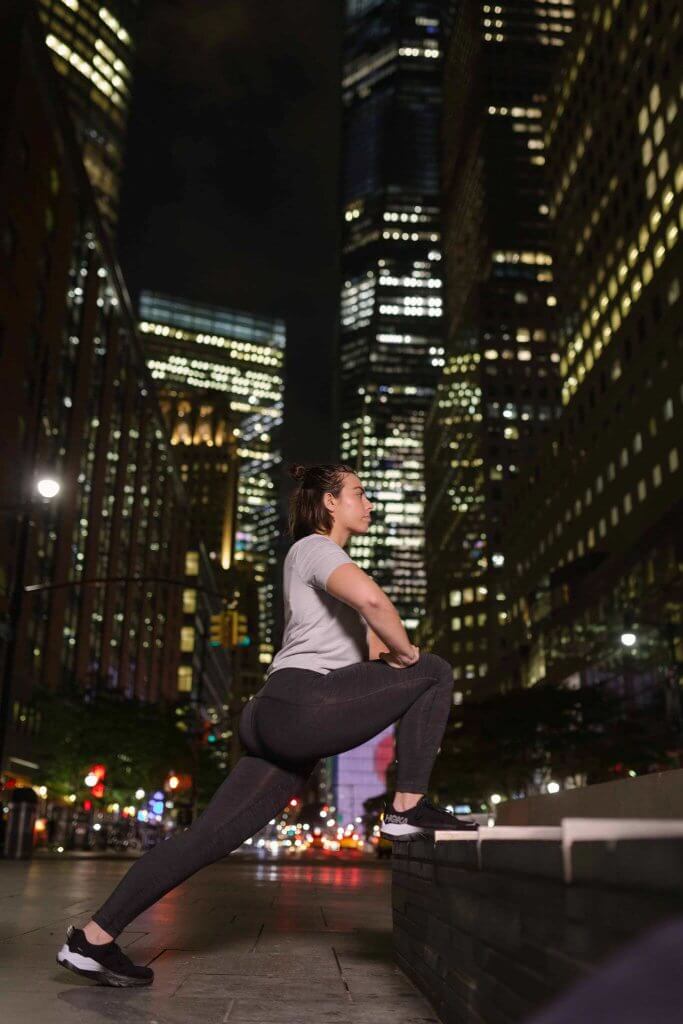 Victoria Tomkinson always dreamed about living in a big city. Today, she is living out that dream in New York City, where she works as a social media editor curating digital platforms for trendsetting brands and media outlets.
Not only has Victoria proven herself as a bold career woman in a competitive city, she has also created initiatives to use her media platforms as a source of empowerment for women in sports.
Taking action is important to Victoria because she didn't always see herself as a runner and she wants more women to know their own strength. We spoke with Victoria to find out how she finds balance in the city that never sleeps and how she has learned to embrace risk by "never saying never."
"It was a time of massive change for me. I felt like I had really taken a leap of faith, but it was 100% worth it," says Victoria Tomkinson. "I've never been a fast runner and because of that I thought I'd never be a runner."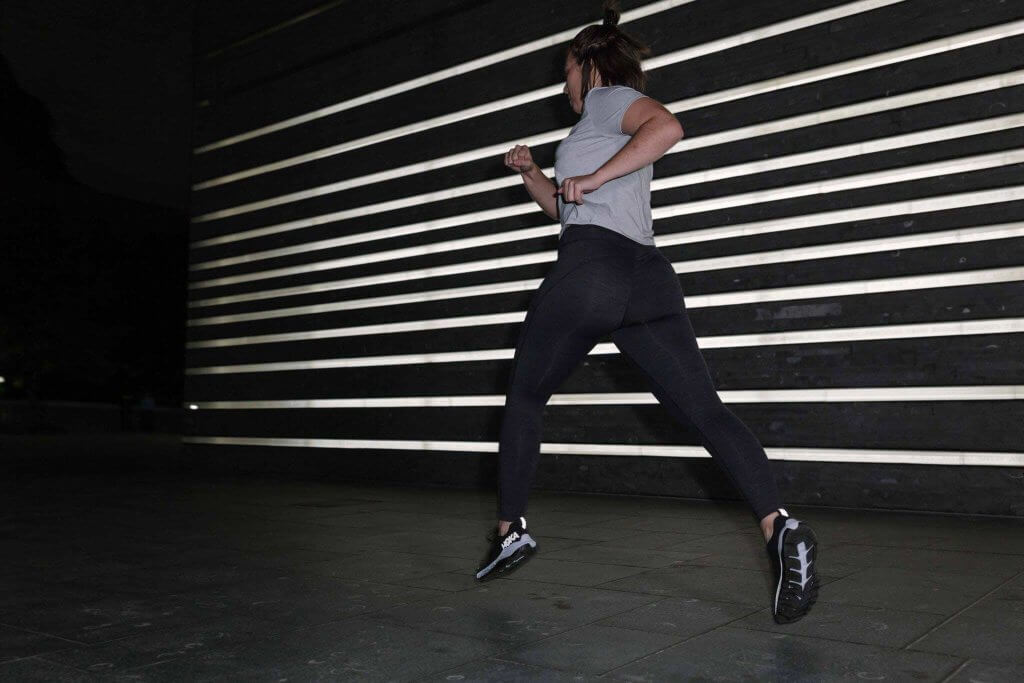 After she ran her first half marathon, Victoria changed her mind. Running was now part of her identity.
"I think not being able to stay away from the challenge and actually enjoying the training has made me secure that no matter how fast, I'm definitely a runner," she says.
As a runner and triathlete, Victoria hopes to encourage more women to see themselves as athletes and find the enjoyment and pride she has found in her sports.
"That moment when you settle into a run and are really feeling your groove is like nothing else. I think both mentally and emotionally, running is such a space that I can take for myself. Every improvement or goal met makes me feel accomplished, proud and strong," she says. "I hope to inspire women to consider sport as a part of their everyday lives."
Victoria also does her part to make sure female athletes are equally represented in the media. "There are so many incredible female athletes out there, and yet we only hear about such a small portion of them." she says. "The conversation is growing, and I hope that it continues to gain more and more momentum."
Victoria candidly documents the highs and lows of training on her own social platforms to show the process of training while maintaining a demanding career. She believes that any woman can be a triathlete if they set goals and make it a priority.  She's also no stranger to training during early mornings or late at night.
"It's a massive balancing act. Obviously, things come up. Sometimes I oversleep or I slip out for a happy hour, but I definitely prioritize it. I try to make sure that I'm getting early mornings or long Sunday afternoons in. But, I'm definitely guilty of being at the gym at close when I've pushed back my workout," she says.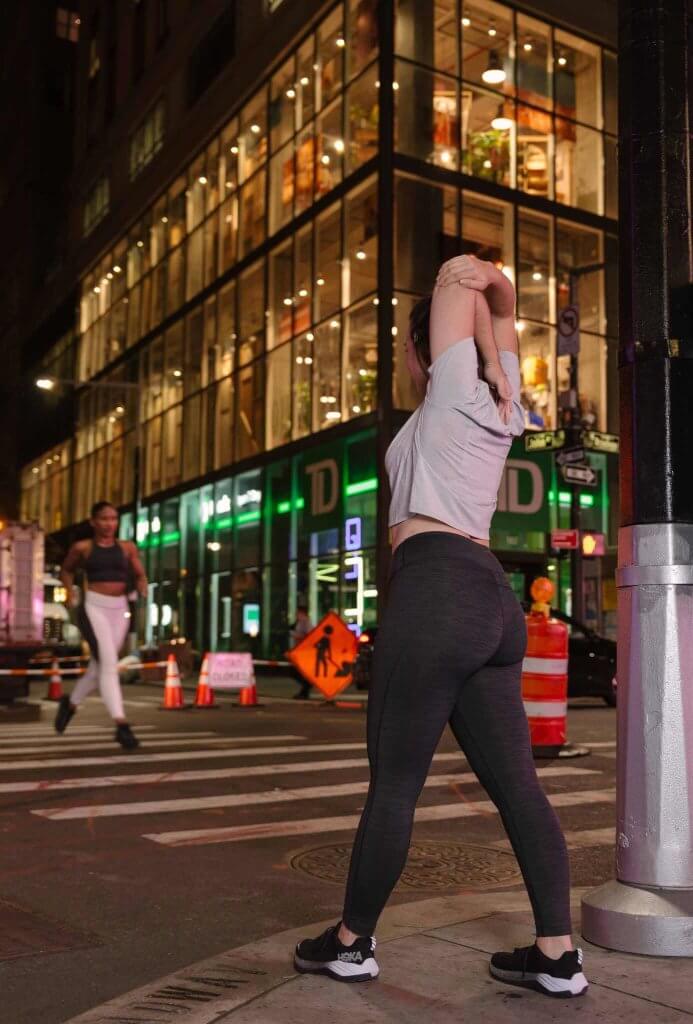 One opportunity that committed Victoria's training to the next level was an unexpected opportunity to run her first marathon.
"It was a bit spur of the moment, but I actually ended up running the New York City Marathon. I'd just finished my last triathlon of the season and was getting ready to take a step back in training. I got the opportunity to snag a spot in the race two months before it was taking place. I kind of did it on a whim and instantly had to kick running into full gear," she says.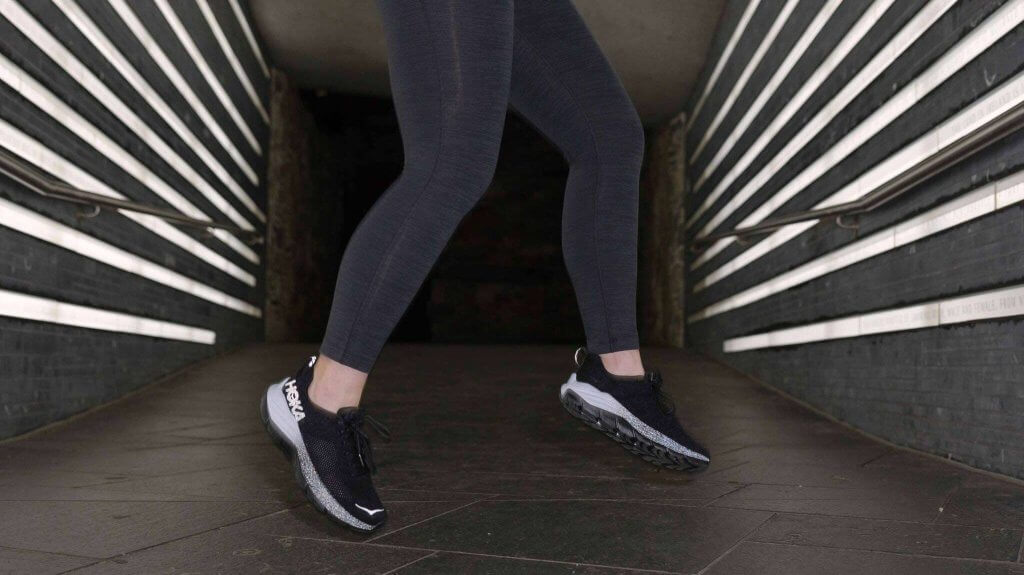 Victoria's risk paid off. After just two months of training, she finished the New York City Marathon and learned an important lesson. "I learned that I'm stronger than I think I am. I learned that even when it feels impossible, putting in the time and the work will pay off," she says.
She hopes can inspire more women to try something that feels out of reach, even if it's not a spontaneous marathon.
Shop the HOKA Mach from our reflective Fly at Night collection.
________________