Never take a moment for granted
Posted on November 23 2017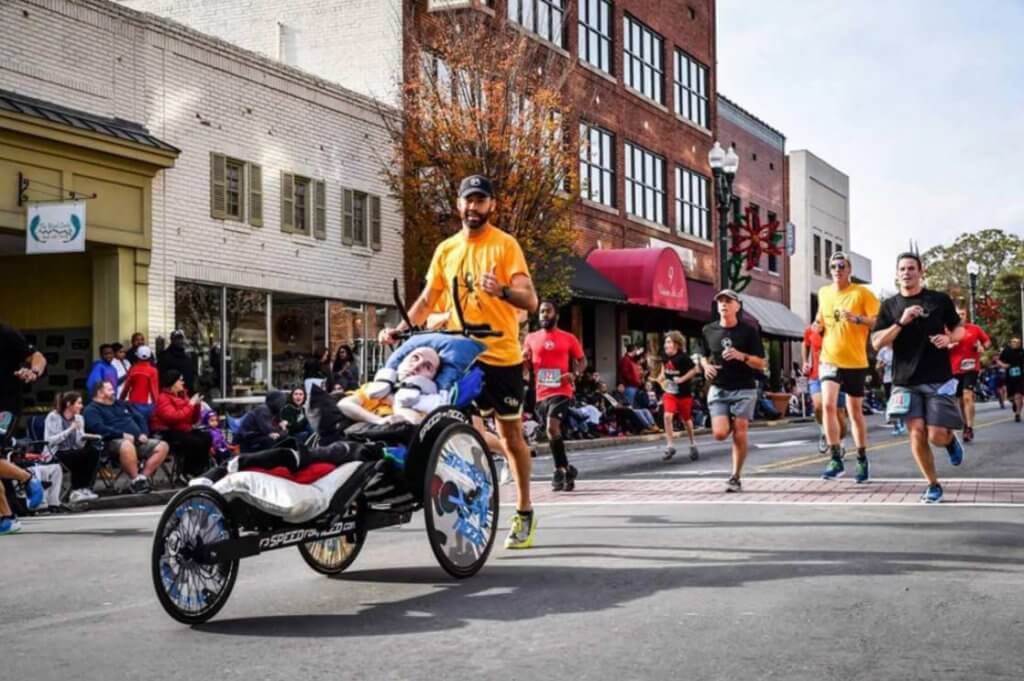 "Twenty years ago, one of my best childhood friends, John, was left paralyzed in a serious car accident. He was the best athlete I knew growing up and at 19, all of that was taken away. We wanted to give him a taste of competition again, so a good friend and I took turns pushing him in a specialized wheelchair in our hometown during the Santa Scramble 5K. Mainly, we hoped to raise awareness and funds for SPEED FOR NEED a non-profit group who works with members of the community affected by disability or disease through participation in fitness events. But, we also wanted to give John a great experience.
The course followed the Christmas Parade route and was run 20 minutes before the start of the parade. Folks that lined up for the parade showered us with cheers and love for John. It was tough to judge John's reaction given that he is mostly unresponsive due to his condition, but he got excited when we loaded him in the running wheelchair and seemed fired up when we first started pushing him. I completely believe that he loved the speed and the competition. I have a hard time putting this into words as it truly was an emotional day. I had moments that I nearly dropped to my knees, only to see the crowd smiling and cheering us on. Nothing that follows will ever top that experience — I'm still riding high from it. It was a beautiful day and a strong reminder to never take a moment for granted." – HOKA fan Sean Oakley from Greenville, SC
Sean is wearing the Clayton.