Respecting the race: How 5 time finisher Kaci Lickteig approaches Western States
Posted on June 22 2019
HOKA ONE ONE Athlete Kaci Lickteig is no stranger to The Western States ® 100-Mile Endurance Run. Having run the race every year since 2014 and won it in 2016, she now returns for her sixth race from Squaw Valley to Auburn. The course is everything she enjoys about trail running and the 2016 Western States Champion hasn't lost any love for the race.
After a 10th place finish at UTMB last fall and a win at the 2019 Black Canyon 100K, she is looking forward to another opportunity to challenge herself. We sat down with Kaci to discover what drives her to compete year after year.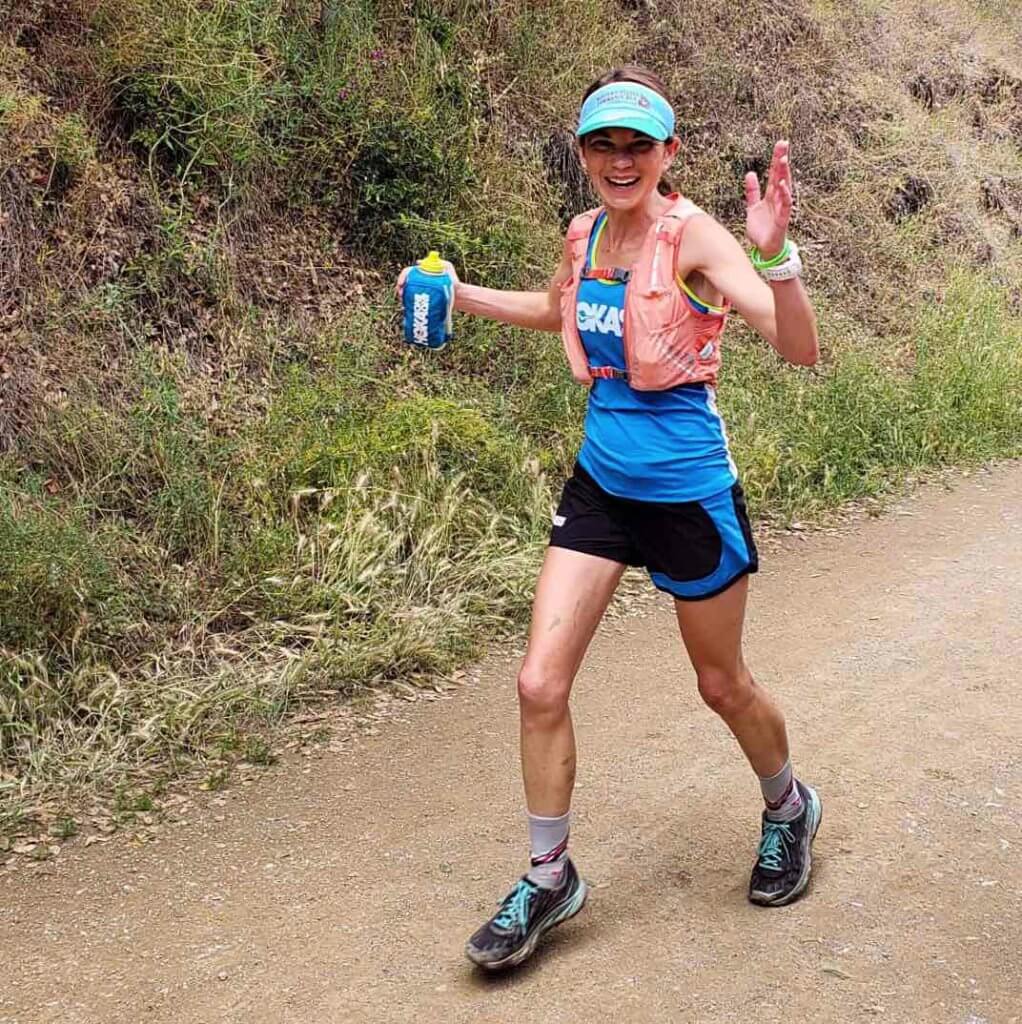 HOKA: What do you love about Western States?
Lickteig: That's hard to answer because I love everything about it. I love the people whom I've come to know since my first experience in 2014. I love the community and atmosphere surrounding the race throughout the week leading up to the race. Everyone walking around seems so starry-eyed, excited, and grateful to be there. Seeing the veterans, the first-time runners, and all the legends that have made Western States what it is today. When you set foot on the Auburn track and hear your name being announced over the loudspeaker, that is the best feeling in the world, regardless of your placing. That is why I keep coming back.
HOKA: Your consistency in training volume and comeback after races on Strava is impressive; how do you do it?
Lickteig: The key is consistency. I've been running for about 16 years and the key to my health is being consistent and listening to my body. I know to keep 80% of my runs very easy and 20% at a higher effort, depending on my training cycle. I've also learned to take recovery days when needed and I never push myself out the door if I know I will not enjoy the run at all or if it risks injury. And I just love running! It is part of my life and I joke about being married to it!
HOKA: What motivates you the most to run through the harsh winter months?
Lickteig: I can't see myself not running. It really is something I look forward to doing and when I miss a few days I feel like part of me is missing. I enjoy, as silly as that sounds, embracing the elements and getting out the door. I need fresh air, to feel my body move, and to get the rush of endorphins running through my body.
HOKA: What gives you confidence before big races?
Lickteig: What gives me confidence is feeling both physically and mentally fit. When my body feels strong and has no lingering niggles and I know I put in all the work possible I feel mentally ready to take on the race. I want to be at the start line knowing I did everything right in training to make me capable of being my best.
HOKA: 100 miles is a long way, what do you focus on while you're out on the course?
Lickteig: What I focus on during a 100 miles is not focusing on 100 miles. I break the race up into aid station to aid station – that way, it doesn't seem so overwhelming. I look forward to when I get to see my crew, the next section of trail that I will run, and then when I get to pick up my pacer. I like to focus on the scenery and embrace the moment that I am in. It makes the time fly by and soon enough the finish will be there.
HOKA: What lessons did you learn from your previous adventures at Western?
Lickteig: I've learned to respect the race, the distance, and the terrain. The quad punishment from the downhills made me suffer during my first experience. The next year I was more patient and had a better day. Then everything seemed to click in 2016 and I was able to have the best day ever. In 2017 I had too much emotion going into the race with my grandma fighting cancer, and when you have those kinds of feelings going into a big race it can lead to a massive blow up. Then in 2018, I had only 3-4 months worth of training for the race due to breaking my pelvis in October of 2017. So each year has given me a different experience and they have changed my life for the better.
HOKA: How will that knowledge affect the way you approach this year?
Lickteig: I will approach this year with the same respect and patience as I did in the past. I know how the course flows and what I need to do to make sure I run my own race. I am really looking forward to this year and what kind of day and story I will have from it.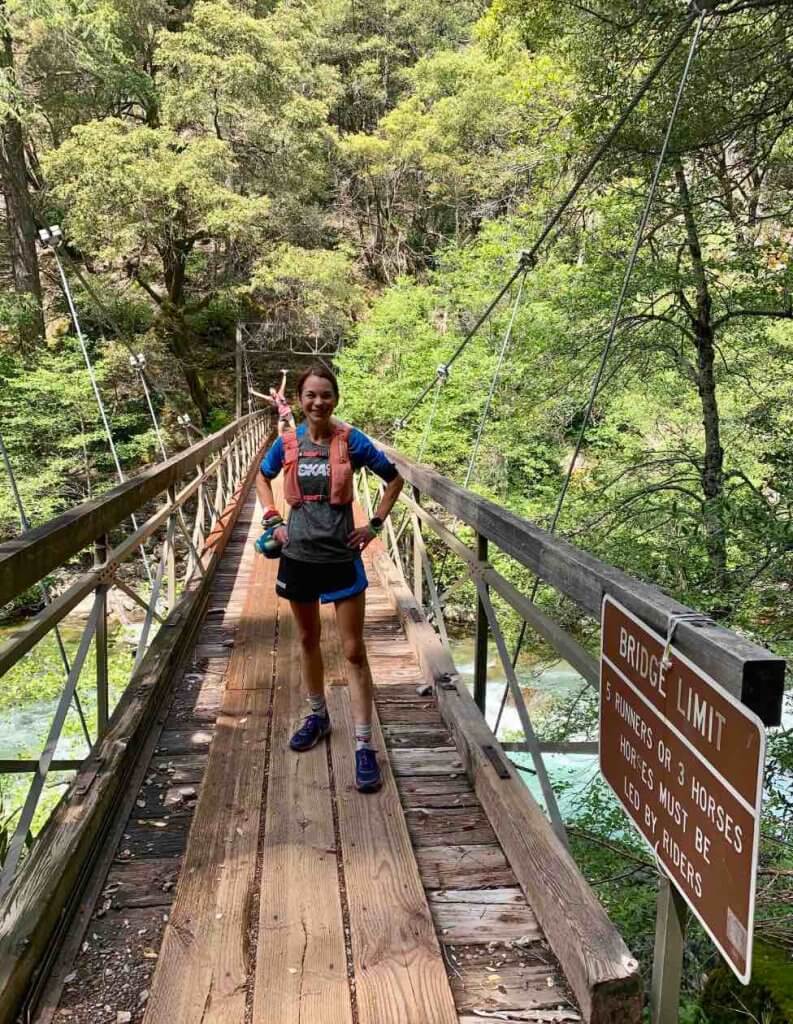 HOKA: You seem to have Western States dialed. What advice would you have for someone trying to complete their first Western States Endurance Run?
Lickteig: I would recommend staying patient early in the high country and not overloading your quads and legs too early. You want to be able to come into Foresthill able to run. Then once you get across the river and up to Green Gate you will want to keep moving forward because that section can feel very long if you have to walk. There are only a few big climbs left so this is where you can make up the time you saved back in the high country.
Once you hit No Hands Bridge, give it one last push up to Robie Point and know there is still a good climb up to the final mile sign…then it's relatively all downhill from there! Follow those red footprints closely and make sure you don't make a wrong turn as you head towards the Auburn Track, where your friends, fans, and buckle are waiting for your arrival!
HOKA: What model of HOKA will you be racing in?
Lickteig: My favorite HOKA for the trails is the Torrent. I love the fit and feel of this shoe. The Torrent is lightweight and has adequate traction for the trails. I have used these shoes in snow, mud, dirt, and rocks and they make me feel confident in their ability to grip the trail when I am running.
HOKA: What do you look forward to when it's all over?
Lickteig: I look forward to sitting down, going back to the hotel for a nice shower and sleeping. Then waking up to go out and cheer on the people coming in at the Golden Hour, the last hour of the race. For me, knowing people are giving it their absolute all to get under 30 hours and seeing how hard they are still pushing is so inspiring to me. I love to help bring them in with encouraging words and if possible to trot beside them as they make their way to the track. That is probably one of my most favorite moments of the race.
After a solid block of training, Kaci is ready to toe the line. Follow the HOKA Instagram Story and Twitter for updates on Kaci's 100-mile race this Saturday, June 29th.
Want to hit the trails like Kaci? Check out the HOKA Torrent.