Rest and Reset: Mike Wardian's Top 5 Recovery Tips
Posted on August 16 2016
If you know anything about HOKA Athlete Mike Wardian, you know that this guy is an endurance machine. He is no stranger to finishing multiple marathons within a week. Two of his 2016 adventures include running through Cuba and Iceland. He even aims to complete marathons on all seven continents within seven days, and we don't doubt that he will do it. So how does Mike handle recovery?
We sat down with Mike to hear his top 5 tips. He keeps it simple. In true Mike Wardian fashion, he suggests the most important way to stay on your feet is to never stop moving.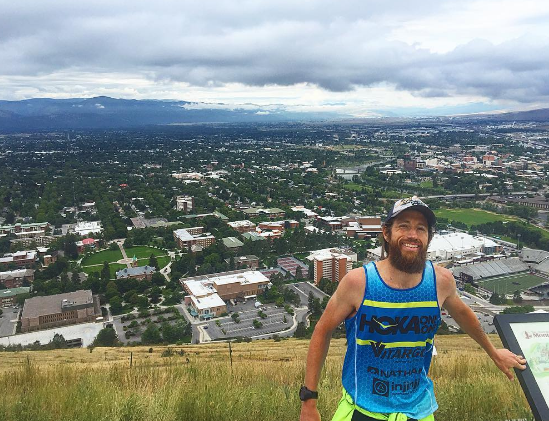 1) Hydrate-I know that it seems obvious but staying up on fluids helps flush out all the junk that accumulates after a hard effort.
2) Fear the Chair– Keep moving. I think a lot of us when we finish a big event or run want to just sit down and rest. While that is ok for a few minutes, I find it really useful to walk, shuffle, whatever but don't just stop as you body will lock up and feel terrible. If I keep moving, my body allows me to push it again.
3) Eat- I am not great at this and I wouldn't say, eating right away is always best because sometimes your body can be "all done" with food after a huge run but if you can start the recovery process with some quality, tasty food and drink it goes a long way to getting your body nourished and on the road to recovery.  I like to eat things that are high in vitamin C, fruits, veggies, breads, really whatever your body is craving…as your body will guide you in what it needs.
4) Share– Let people know what you are trying to achieve and this will help you keep motivated and I think that helps with recovery.  
5) Stay positive- Our minds are incredible and allow us to do so many unbelievable things. We really need to be in the right frame of mind and be appreciative and thankful for the chance to be out there. It allows our bodies to keep pushing the limits of what is possible.