Risk and reward: Taking a chance on the Bondi
Posted on July 06 2018
As runners, we are constantly confronted with the balance between risk and reward. Can I go a little farther, a little faster? Can I take the lead in this race and sustain it? Do I have enough left in my legs for a final kick? We're always working to see how good we can be — and that only happens when we take chances.
So it's only fitting that our most popular HOKA shoe of all time, the Bondi, started because a father and son took a chance on it. At the height of the minimalist movement, it was an unapologetically oversized maximally cushioned shoe that was extremely lightweight. It was new. It was different. It was an outlier. But that was exactly what runners were looking for — something to push the limits, challenge the status quo and shake things up.
To understand how this shoe was given a chance, we'll introduce you to the father-son duo who helped HOKA — and the Bondi — break into the running scene. We sat with Jason Halberstadt, now a member of the HOKA Marketing Team, to learn more about his history and what led his dad, Johnny Halberstadt, a South African native and world-class runner, to make bold moves and take a chance on a seemingly crazy idea — a quality inherent in the Halberstadt family and HOKA brand DNA.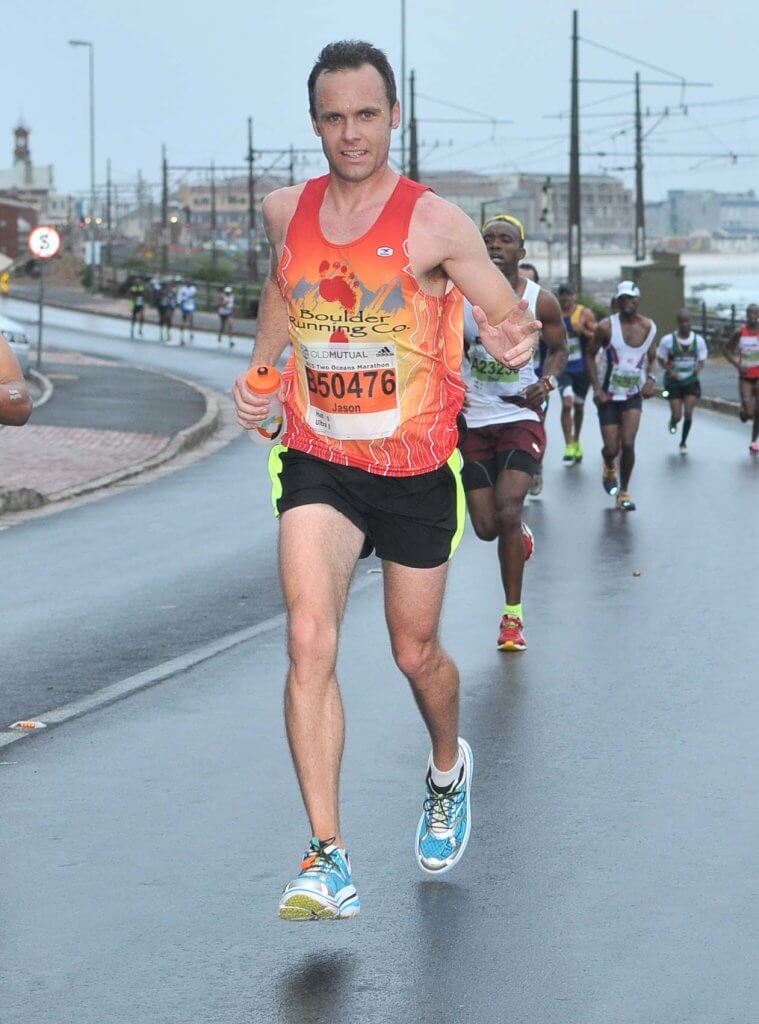 Jason and his dad first discovered HOKA in its infancy in 2009 during The Running Event, a multi-day conference for running stores. At the time, Johnny and his business partner were co-owners of a Colorado-based retail store, Boulder Running Company, and Jason was managing the online business. In the center of the busy expo, they noticed one man, a bright blue banner and a pair of electric yellow shoes. This man was Nico Mermoud, co-founder of the HOKA brand.
"This was the height of the minimalism trend and then we see this guy who's got the exact opposite of everyone else. We we're like, 'What is this? Walk us through it.' And we just really connected with him," Jason says. "The whole premise of oversized cushion without sacrificing weight made a lot of sense to us. And we were like, 'You know, we're gonna take a chance on you.' And we wrote him an order."
"We were looking for something totally different and there was nothing like what HOKA was doing. We were looking for something to stake a claim in the ground and say, 'We're gonna be different and this is how we're going to do it,'" Jason says.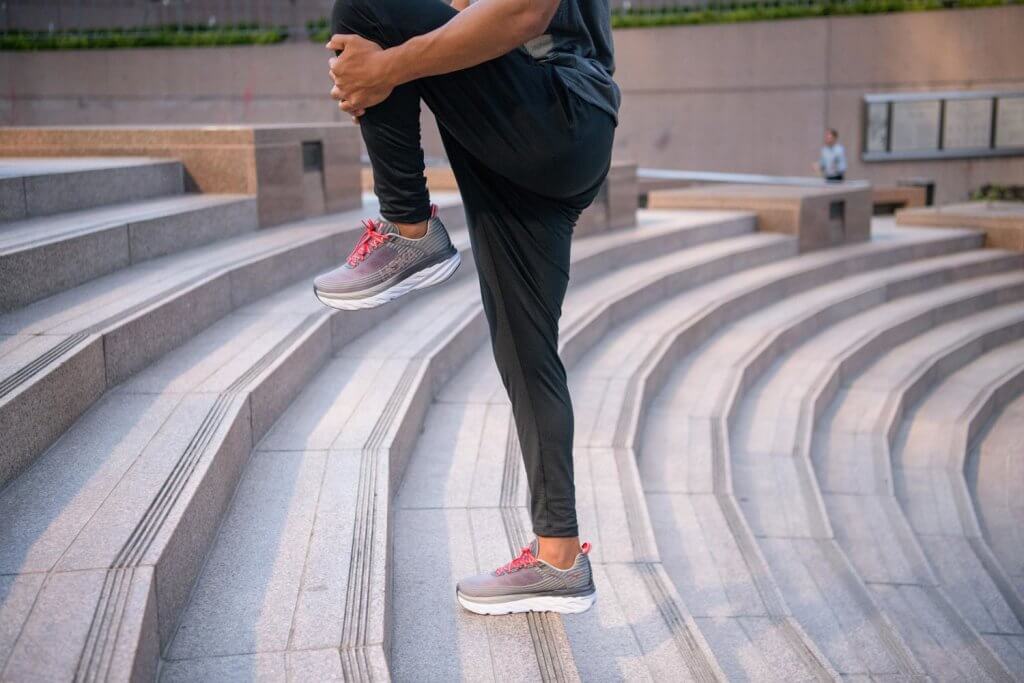 Not the first time, or the last time, that Johnny and Jason would take a risk, they gambled on an unknown brand that they were passionate about. And they made it happen.
"From the beginning, I believed in it. I got a pair and tried them and was like, 'Holy shit, these things are awesome.' I took them for a couple runs and just fell in love with it," Jason says.
The first shoe Johnny and Jason brought in, the Mafate, was made for the trails, but they had other ideas in store.
"We convinced HOKA to make a Bondi. We were like, you need to make a road version. I'm not gonna say they wouldn't have done it anyway, but we were like, if you give us a road shoe, we'll blow it out."
The Bondi was flying off the shelves. The risk they took had paid off.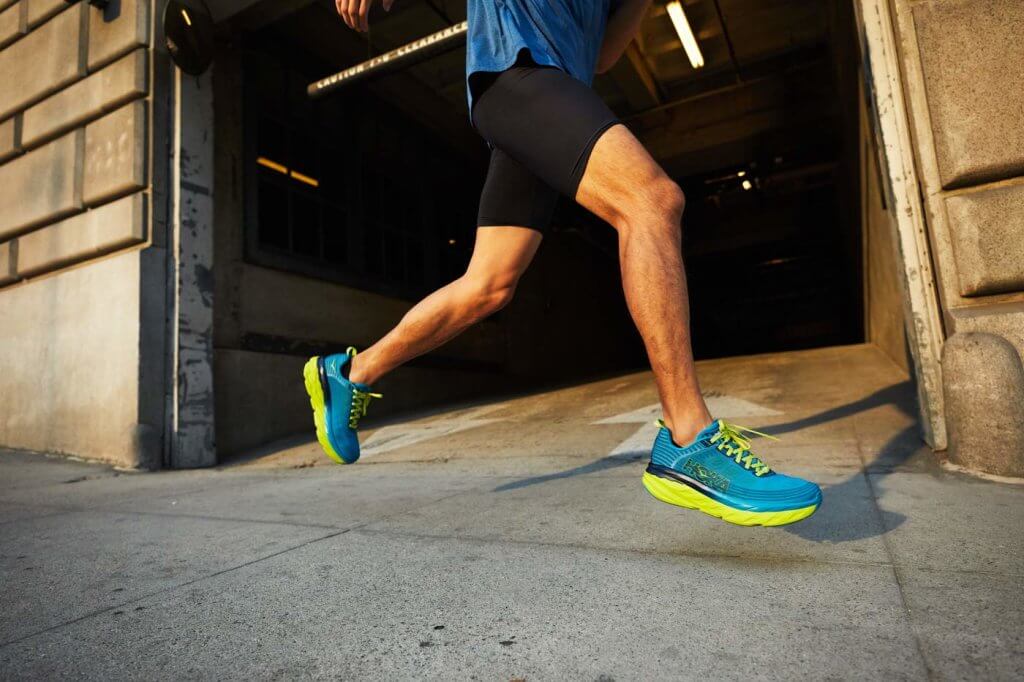 "The function of the Bondi was phenomenal. There was nothing else like it. I tried it and really fell in love with it," Jason says. "There's so much cushion to them, but they're not heavy. And I can take them for super long distances."
Nearly nine years after Jason and Johnny first took a chance on HOKA, the brand just released their latest iteration of the Bondi — the Bondi 6.
"I really love the Bondi and the '6' has been fantastic so far. It feels close to the older designs, but it's got an innovative twist on it," he says. "The materials are different. The upper is better. The cosmetics are night and day. This is gonna be a shoe that I can crank some miles out on."
So take a chance and run in the new Bondi 6.