Run for Your Rights: How Run 4 All Women is changing the world one mile at a time
Posted on September 06 2019
"If one is lucky, a solitary fantasy can totally transform one million realities." – Maya Angelou
Like many folks after the 2016 election, I was concerned with the results and had a fire ignite within me. I knew the outcome of the recent election would, in many ways, have a crucial impact on my experience and the experiences of other women, people of color, and other marginalized communities in the country. I found myself thinking what side of the fence would I have been on in the 1960s – would I have been protesting in the streets or would I have been at home watching history play out on television? I kept feeling like I should have done more. I kept feeling like I should be doing more.
Then one day, Alison Desir-Figuerroa, the founder and co-leader of Run 4 All Women (R4AW), posted her "4 Women Run 4 Women" campaign on social media to run from Harlem, New York to Washington, DC, while raising money for women's reproductive rights, a cause that was being targeted by the incoming administration. 
Seeing articles about people running "crazy" distances for a cause was not new to me, but it was new to see the faces of Black and Afro-Latina women (women who look like me) leading the journey; a journey that was benefitting the reproductive rights of women and fighting for the right to quality health care. I was completely enthralled and knew I needed to be a part of it! I did not have a lot I could offer, but I did have my ability to run and shoes to do it in.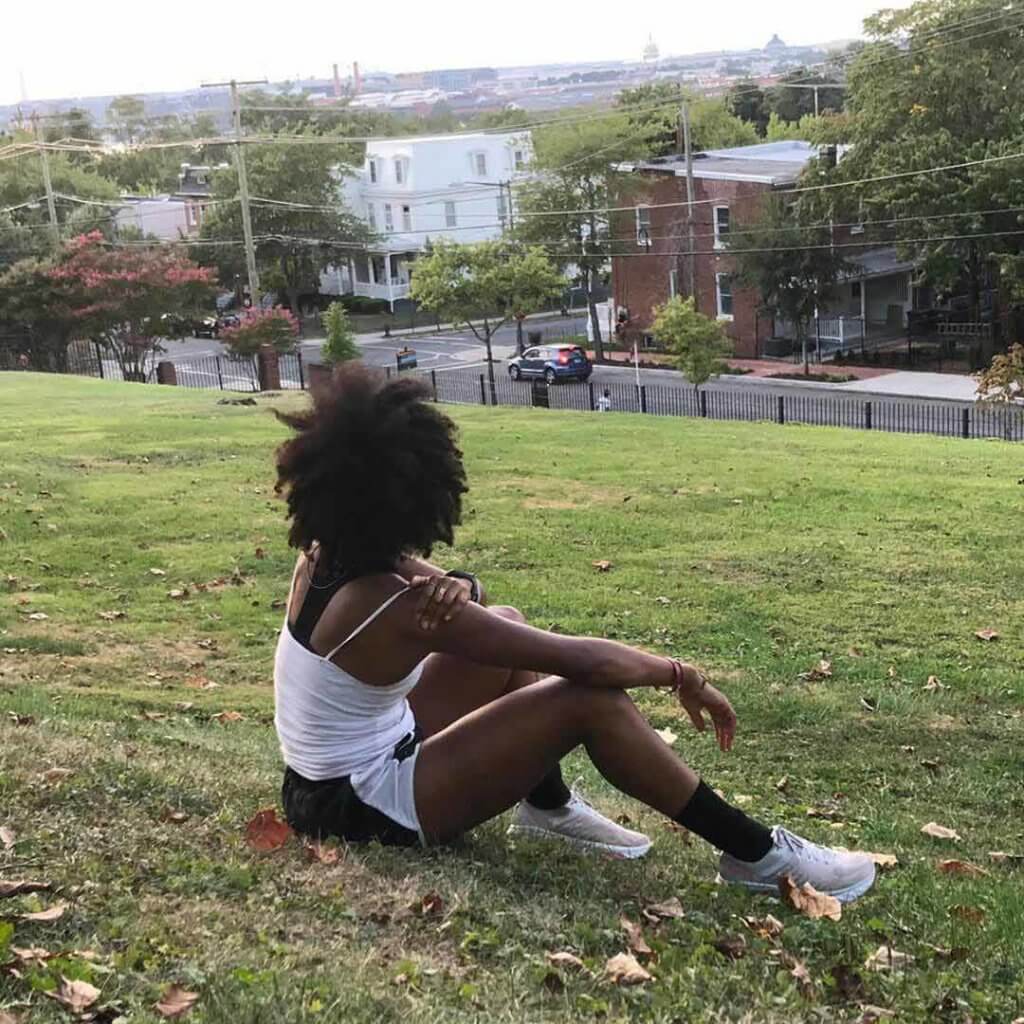 It was 3 AM when I caught up to the group along their route. Most of the core runners were resting on a van that trailed behind runners currently on the road. As we got closer to DC, one by one, each of the core members crept out of the van, each one giving the warmest welcomes.
 During the final miles of their 252 –mile run, I watched these women dig into the depths of themselves in the name of women's rights. It was one of the most incredible things I have had the privilege of witnessing. They were restless, sick and hurting, but so fired up to accomplish the mission. This experience helped me no longer question what side of history I wanted to be on. This campaign has shown folks like myself that everyday people can help create the world we want our children to live in. This movement is showing people that running is more than just a sport. Running is a powerful tool that can be harnessed to create the world we want to see and be a part of. 
In the weeks that followed the incredible "4 Women Run 4 All Women" campaign, the Run 4 All Women movement introduced its first Brand Ambassador Team, which I was a part of. During the first year I had the opportunity to go on a miniature version of the original R4AW run, running 114 miles between Philadelphia and Harrisburg, Pennsylvania, to raise donations for women's quality reproductive healthcare in the Philadelphia area. During the trip we ran in some of the most rural and conservative towns in the state. As one of a few women of color on that journey, I could tell when entering certain areas that I was not welcome. The hostile stares and cold demeanors only reminded me of how important it was to keep pushing forward. The miles I had to run were bigger than any discomfort I felt – we were sending a message.
Through the R4AW principles, we are guided to engage in grassroots activism in our daily lives, seek to empower others through fitness, foster alignment within our communities around a common goal and resist the status quo as we work tirelessly to advance the conversation around women's issues. 
As an ambassador I have used my access to support the R4AW mission and campaigns and connect with other amazing women leaders in the DC area and abroad. I have used my access to create a local run series that normalizes conversations around mental health and expanded my weekly "Track Tuesdays" group. My experience through R4AW brought me closer to the Planned Parenthood organization and prompting me to join the local affiliate's ambassador program to continue supporting their work. Through R4AW I have found my courage to step outside of my comfort zone, and even begin hosting monthly spaces for womxn of color to help feel more affirmed and connected to one another. 
After being involved in a terrifying cycling accident with a teammate that left them badly injured and me with minor physical injuries, I was forced to take a backseat to running and focus more on developing my coaching skills. Then one day I took a scroll through the R4AW hashtag on Instagram and became inspired once again seeing countless women overcoming their personal obstacles to create the worlds in which they wanted to exist.  Shortly thereafter, I got back on the pavement and started running again and actually started attacking some of my "uncomfortable" fitness goals.
Currently, I am training to reach a time I am fearful of at the Chicago Marathon. However, I know if I lean into the discomfort, I can attain it. I often reflect on the resilience of the women who ran 252-miles from New York to Washington, DC and the women I see on Instagram day after day reaching varying levels of success when I face tough moments in training.  I am reminded that anything is possible when you open yourself to an idea that can change reality; I am then able to dig deeper and push harder.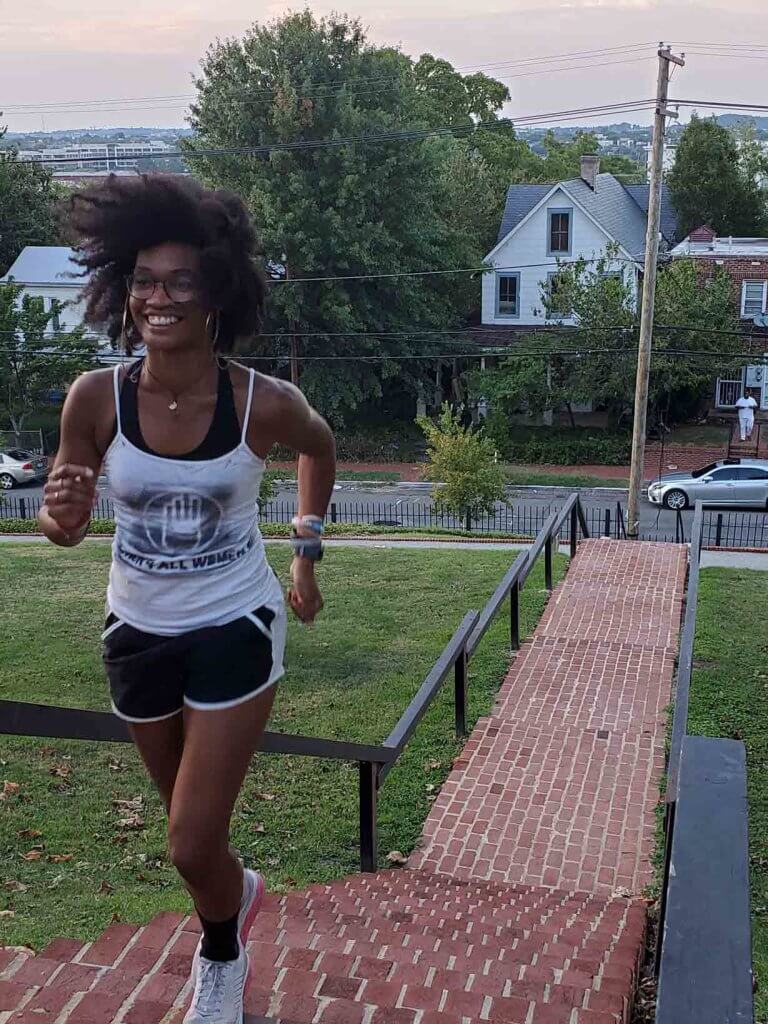 Thus far in my training I have reached and exceeded several mini goals and smashed several personal records. Juggling a career and multiple passion projects has become quite the circus act, but throughout the hectic schedules and countless miles, gains are being made and the process is proving to be quite beautiful. In a few short weeks I will be running the Chicago Half Marathon. This half marathon will be an opportunity for me to gauge my level of training for the Chicago Marathon thus far, and  I am eager to see what new progress I have made. 
R4AW has taught me that setbacks do not have to be negative. If  I am open to the process, fantasies can become reality and disappointments can be used as the driving force to change the world. Within 2 years this movement that was created by an Afro-Latina's fantasy led to enlisting 4 women for a 250+ mile running journey, and that led to hundreds of people donating to raise over $150,000 for women's reproductive rights. That of course led to helping thousands of people continue to experience access to quality reproductive health services, and in keeping the energy of 2017 alive, R4AW later went on to support the campaigns of 20 progressive 2018 candidates, with 11 winning their elections and gaining the power to change millions of lives. With the continued work of its leadership, ambassadors, and supporters, a million more realities will soon be transformed – I'm counting on it!
Follow Keshia's journey as she trains for Chicago Marathon here and learn more about Run 4 All Women here.