Runblogger Runcast #5 – First Audio Podcast
Posted on January 09 2010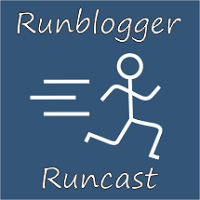 The first Runblogger Runcast audio episode is now on-line – here's the episode description:
"Runblogger Runcast #5 – Join me and Jack the dog while on a run around my childhood hometown of West Hartford, CT.  Among other things, I discuss the support of the on-line running community, my running plans for 2010 (including the Disney Marathon), my personal history, thoughts on podcasting, my new Ipod Nano 5G, Dailymile.com, and what it's like to run with a large and slightly crazy dog."
To listen or subscribe via RSS: http://feeds.feedburner.com/RunbloggerRuncast
To listen or subscribe via Itunes: http://itunes.apple.com/WebObjects/MZStore.woa/wa/viewPodcast?id=348528478
Alternatively, you can listen directly here:
Links referred to in Runcast #1:
Ipod Nano 5G – Santa brought me a new Ipod Nano 5G for Christmas, and it's a nice, easy to use tool for aspiring podcasters/videocasters like myself.  Not only does it do voice recording (used to record Runblogger Runcast #5), it also has a built in videocamera that I used to film Runblogger Runcast #4. Fantastic gadget!!!
Dailymile.com – a fantastic social workout site for runners, cyclists, and traithletes. You can read a previous post I wrote about Dailymile here: https://runblogger.com/2009/04/dailymile-new-social-training-log-for.html
Twitter – if you haven't given a Twitter a try yet, I highly recommend it. You can view my list of Twitter runners here: http://twitter.com/Oblinkin/runners/members
My Dog Jack – If you'd like to read more about me and my favorite running partner, check out this post about my buddy Jack or this more general post about running with dogs.
Steve Runner's Phedippidations Podcast – Thoughts, opinions, and rambling diatribes composed on distance long runs. Lots of credit here – Steve's podcast has been there for me since I first started running over 2 years ago, and just as he helped me become a runner, he has now pushed me to add my voice to the Run Net Community (a very, scary thought!).