"Running Fat Chef" on outrunning the haters
Posted on April 13 2018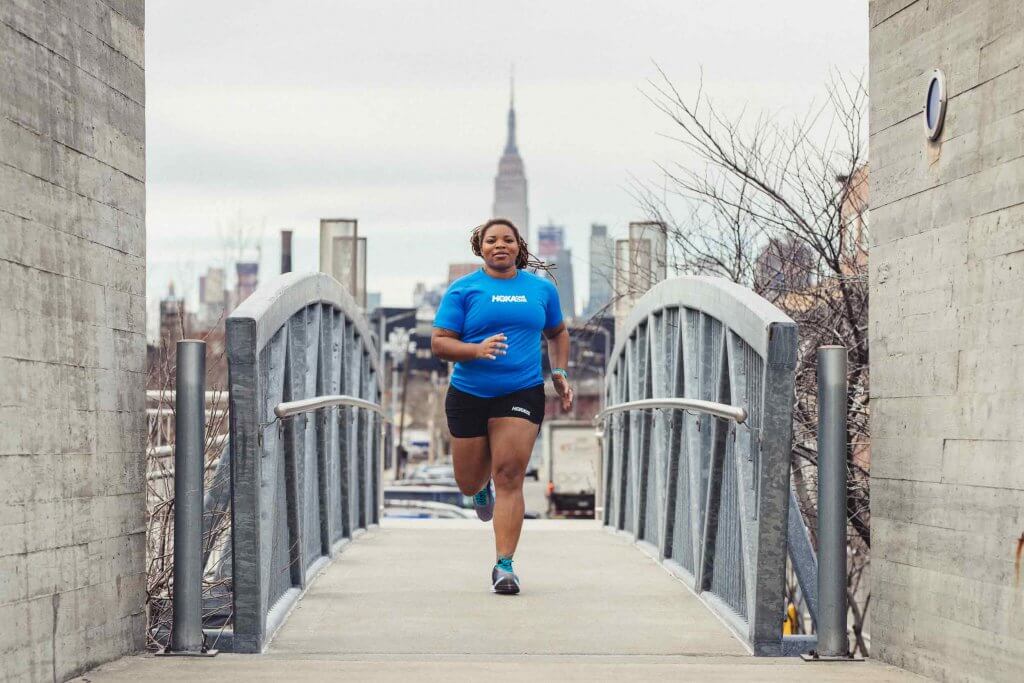 "Someone reached out to me via my inbox. She said I must pick my medals up off eBay. That I must be taking fake pictures. That I never ran any of my races. She diminished my accomplishments down to nothing more than promoting obesity. That was pretty damn insulting. I'm a serious New Yorker and I called this a bullshit sandwich."
Latoya Shauntay Snell is a prominent figure in the running community and popular blogger. Known to many by her social media and blog, "Running Fat Chef," she speaks openly about taboo subjects, shares her personal experiences and encourages others to do the same. But she says it hasn't come easily and it has a price — the incessant "trolls" and hecklers she experiences on a daily basis are a constant challenge.
A native New Yorker, Latoya grew up in Brooklyn in the 80s. She didn't start running until she was in her late 20s. She was working as a chef in corporate dining when her doctor told Latoya she needed to lose weight. "He said I wasn't going to make it to 30," Latoya says.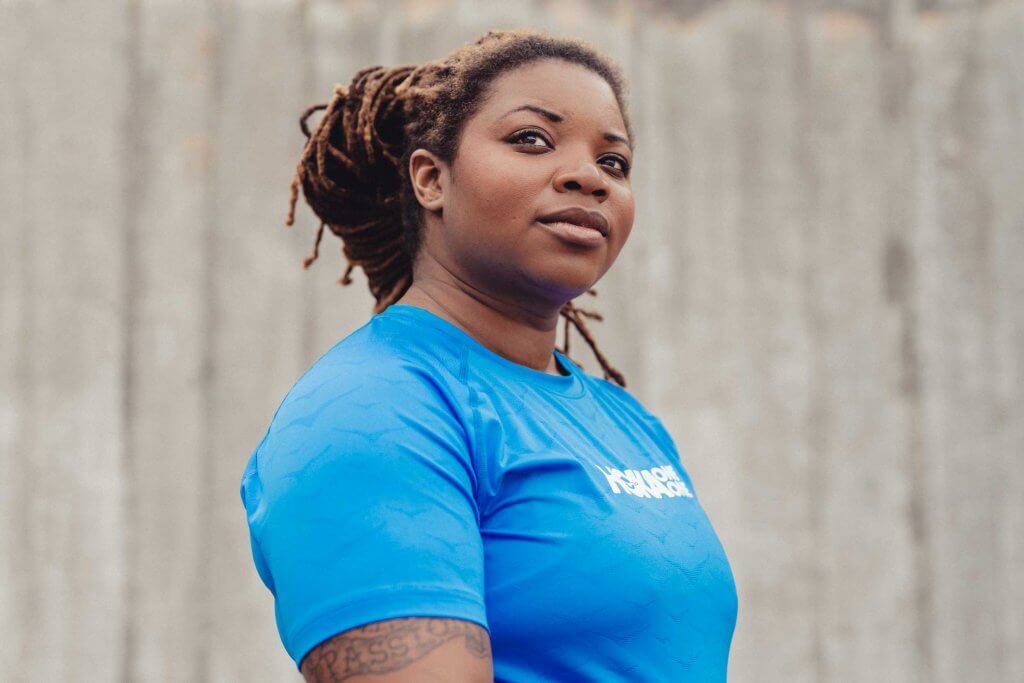 "I didn't take it seriously. I would be lying about my experience to say that I did. I literally brushed it off like a lot of things in my life, at that point. I had this very self-defeatist attitude toward my weight and I was knocking myself out before I had even started," Latoya says. "I can literally remember the day when everything clicked. I couldn't make jokes and that had been my way of coping. I woke up one morning and I felt like I was already at rock bottom. I couldn't move the way I wanted to and I was tired of feeling like a prisoner in my own body."
She started by doing basic calisthenics before a bigger challenge presented itself. A friend signed up for a half marathon, which inspired Latoya to do the same. She saw it as a crazy bucket-list item that's she'd only do once. "I'd never run a 5K or even a 10K," she says. "I didn't know anything about form, shoes or clothing. I was really scared. I was like, 'Holy shit. Did I really do this?'"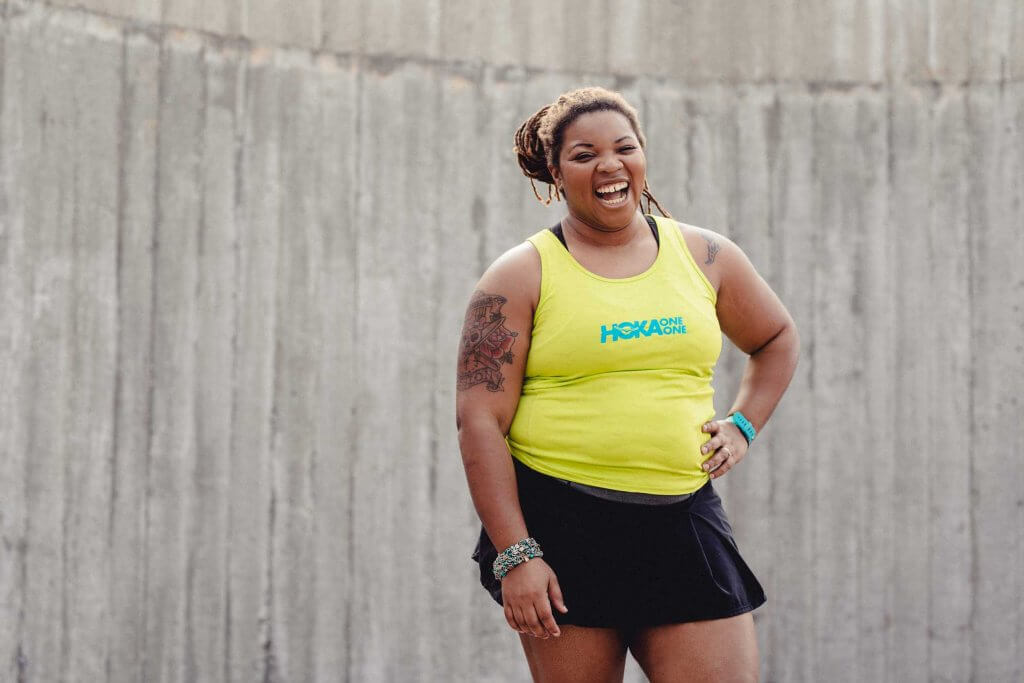 "I was tired of failing at almost everything that I touched. I thought this was the one thing I can do to redeem myself," she says. Latoya began training early in the mornings using a couch-to-half-marathon program before meeting up with Black Girls RUN!, a running group geared toward African-American women in cities nationwide. After she become involved with the group, she learned proper form, breathing and how inclusive the running community truly was. "I saw other people running who didn't fit the cookie-cutter mold. I thought, 'Great. I actually belong somewhere.' And that's what kept me motivated," she says.
After her first half marathon, Latoya continued to run and moved her way up to farther distances, eventually signing up for marathons and ultramarathons. She says, "There was something about how I felt after a certain mile was hit and I kept looking for it. It made me want to keep chasing the next race and I became addicted to it."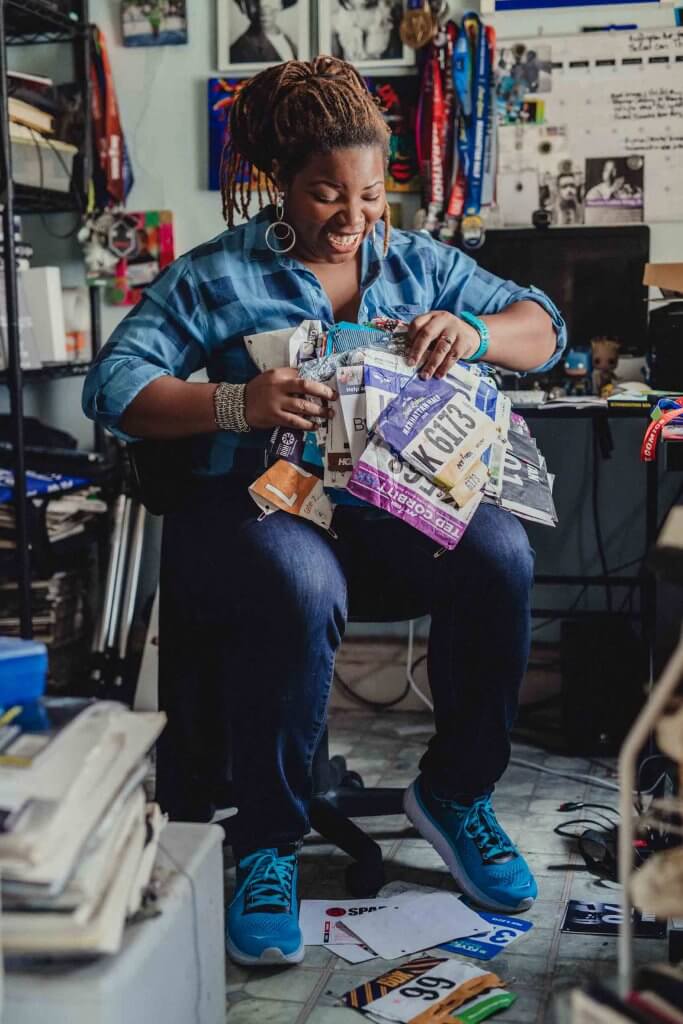 Running has helped Latoya embrace her body and ultimately, who she is as a person. She readily admits her self-confidence has been up and down throughout her life, but throughout this process, she's learned to appreciate her body. Running has empowered her, given her a purpose and boosted her confidence. "This is the most I've ever been in tune and comfortable with my body. My fitness journey forced me to ask myself, do I feel good about myself? Do I love the body that I'm in? With running, it made me feel powerful," Latoya says. "But it took some time to teach myself that I actually loved me. Not only for the things that I'm able to do, but also for the reflection that I'm actually seeing in the mirror."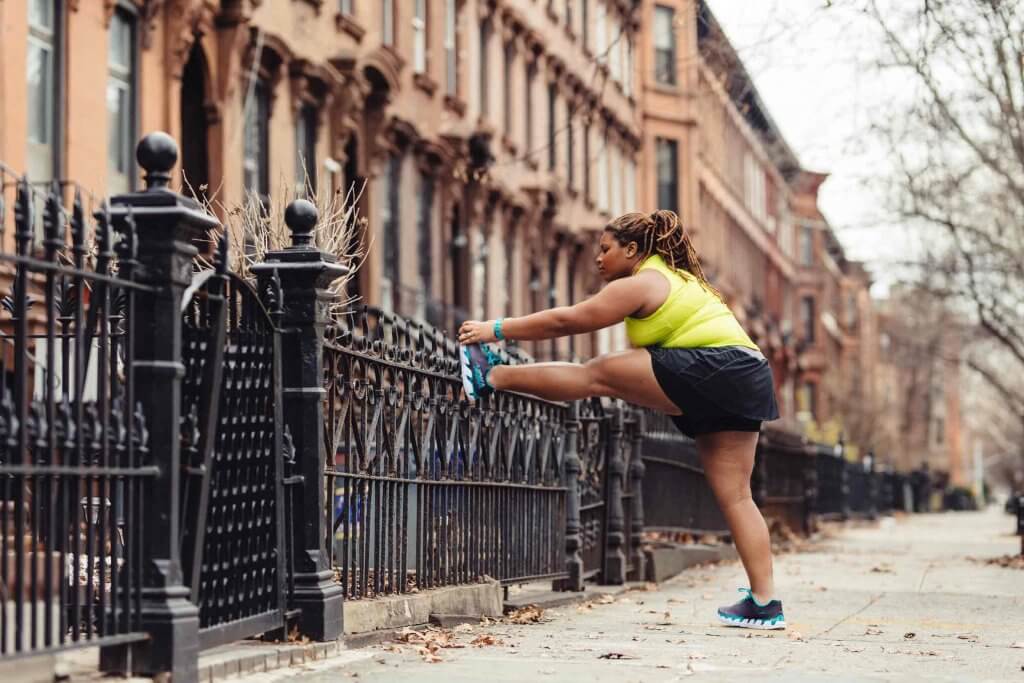 Something else that's played a big part in her body-positivity journey — her blog. Latoya writes posts that are raw and real. "I feel a freedom in being transparent. My comfort level was being able to talk about things people don't talk about. I was very vocal about not only being plus-sized, but the way that it plays out racially. The way that it plays out as a woman," she says.
When the blog first materialized, Latoya was scared. "I started getting these comments from people saying how inspiring I was. And it was hard to take it in because I wasn't sure how to take that compliment," she says. "I was still building on my confidence level. I couldn't imagine being inspiring to someone else when there were things I still needed to work on within myself."
And while she did receive an outpouring of kind words, Latoya also began getting pointed and hurtful messages. Like the person who criticized her parenting after reading about her son's Type 1 diabetes diagnosis. Like the person who called her a fraud. Latoya says, "Those are the things that motivated me to speak up on this. You can't be silent. People tend to feel alone in these things. I was even getting to a point where I was desensitized to getting heckled. I brushed it off. I was used to it. But this was a reality check. Like, no. This isn't normal. It isn't okay for someone to shame me for my weight."
While running was able to give Latoya a new lease on life, it was all the aftershocks that continued reverberating and promoting self growth. Her courage is immense. Latoya still shares her experiences, even after she's received extremely hurtful messages. "My personal truth comes from a multitude of things. Being a person of color. Being a plus-sized woman," she says. "I didn't do this for popularity. I want to be here for my friends and family. I did this for me, my happiness and my health. I want others to embrace their own truth and be okay with it."
Featuring Latoya Shauntay Snell in the Elevon.