Running through Bears Ears National Monument
Posted on February 06 2018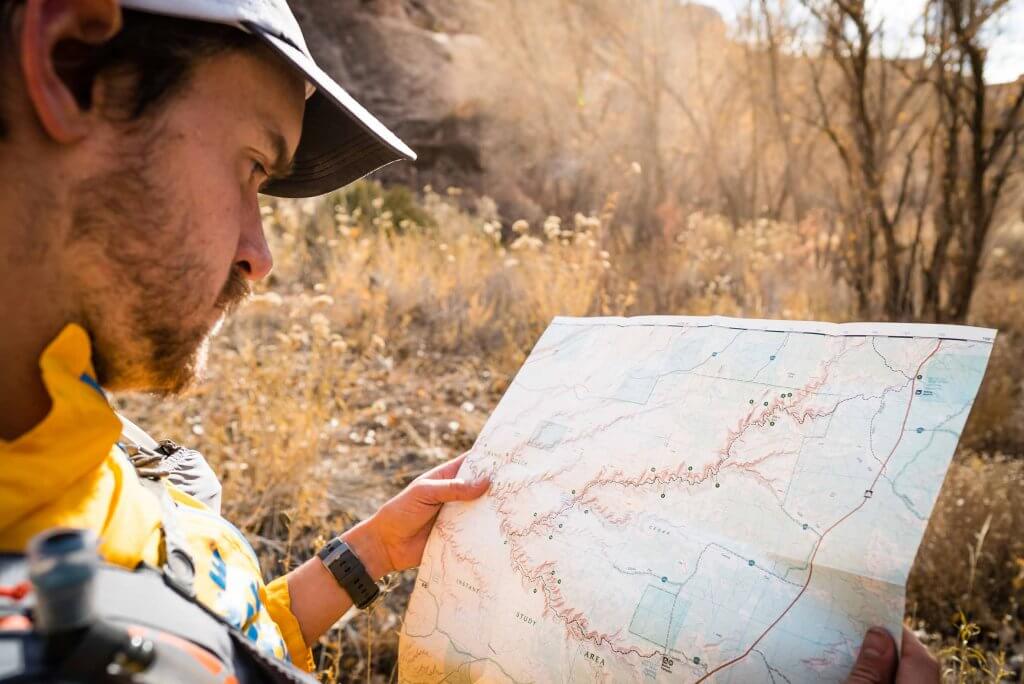 On December 4, a proclamation was issued reducing the Bears Ears National Monument from 1.4 million acres to 200,000 acres. That order went into affect on Friday, February 2. It was an unprecedented move, the largest reduction of public land in history. There has been no shortage of opinions about the effects of this decision — and as someone who explores our national parks on foot nearly everyday, HOKA Athlete Hayden Hawks does, too. This past December, Hayden spent three days with photographer Derrick Lyttle running 100 miles through Bears Ears, not for himself, but for a last chance to explore this now unprotected land, comprehend what was at stake to lose and raise funds for a center to educate others about the land that would now be up for grabs.
"I have the talent and ability to go and run 100-plus miles — a lot of other people can't do that — so, I see it as my job to go out and educate people," says Hayden. "This trip isn't about going fast. It's about learning and gaining a deeper appreciation for the land."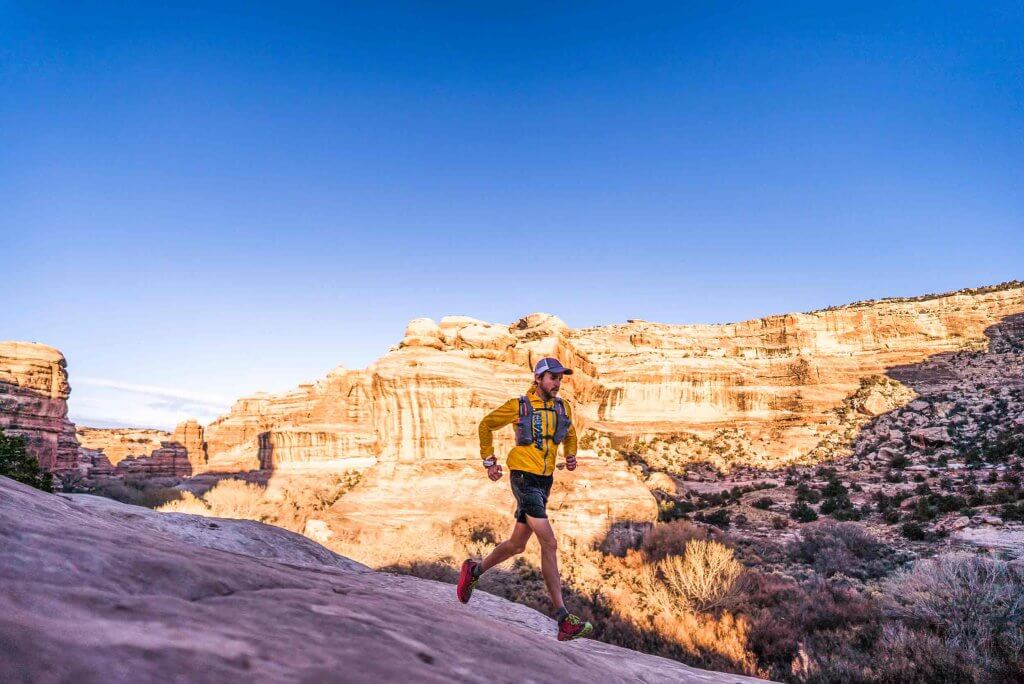 Hayden Hawks | February 1, 2018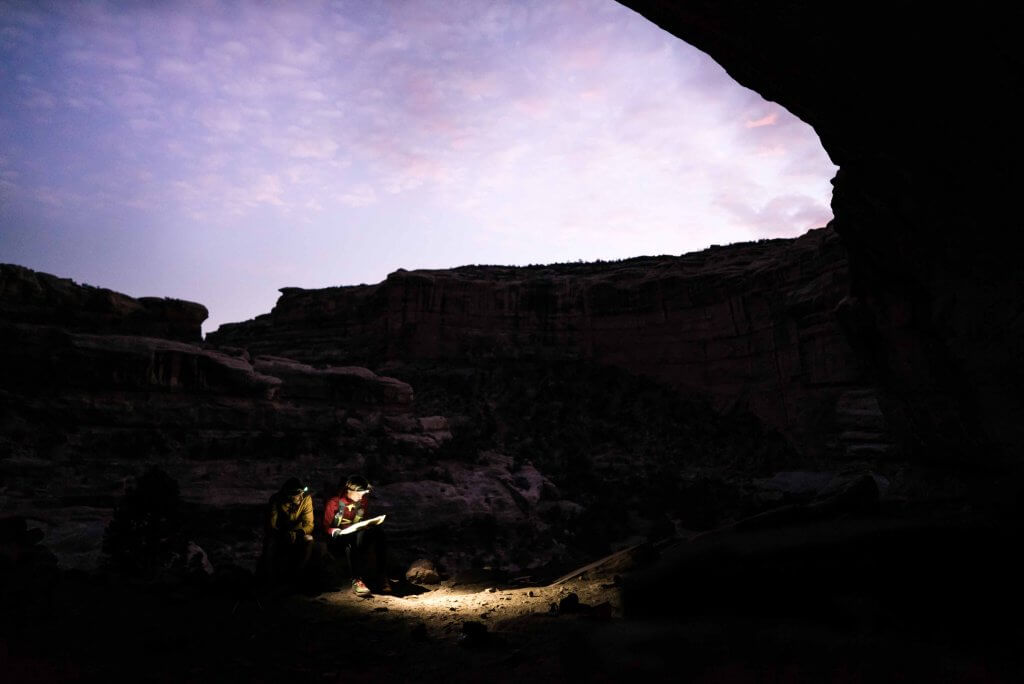 As the sun drops behind the high cliff walls in the canyon, the temperature plummets. We knew it was going to be a long cold night, but it soon sinks in that we still have hours of adventuring to go. Knowing we are doing this for a purpose larger than our physical comfort, we take a quick look at the map and start our trek back to camp.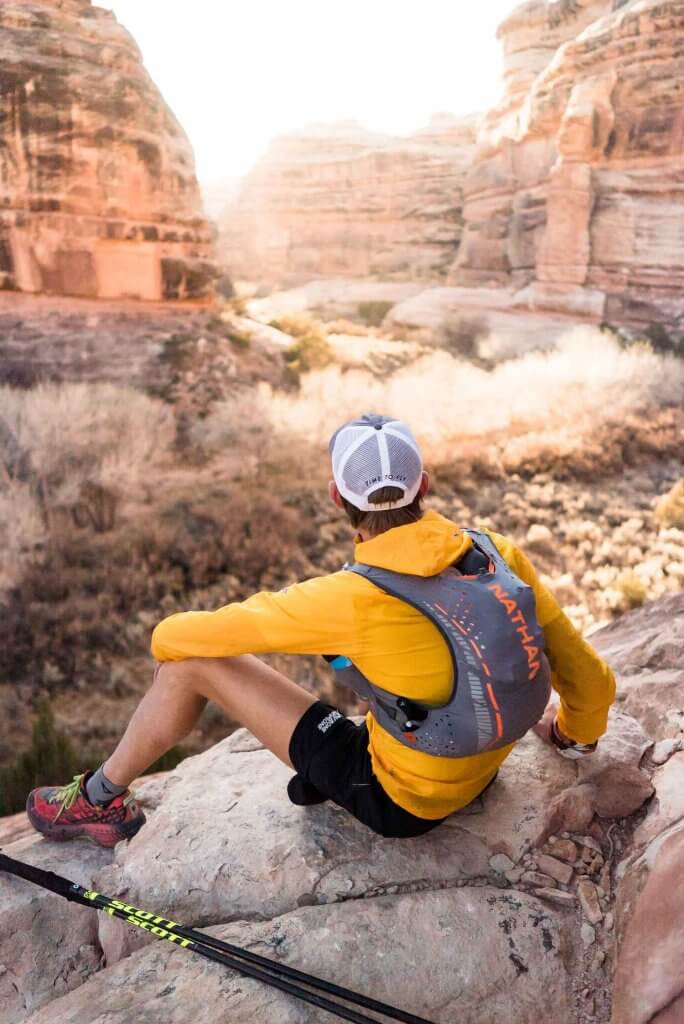 As I gazed into the canyon, I thought about all the adventures that lay in store. We had already seen ancient artifacts, petroglyphs, cliff dwellings, arches, hoodoos and all sorts of beauty. We had just scratched the surface and I knew that I was in for a life changing three days. My heart felt like it was going to jump out of my chest with excitement as adrenaline pumped through my veins.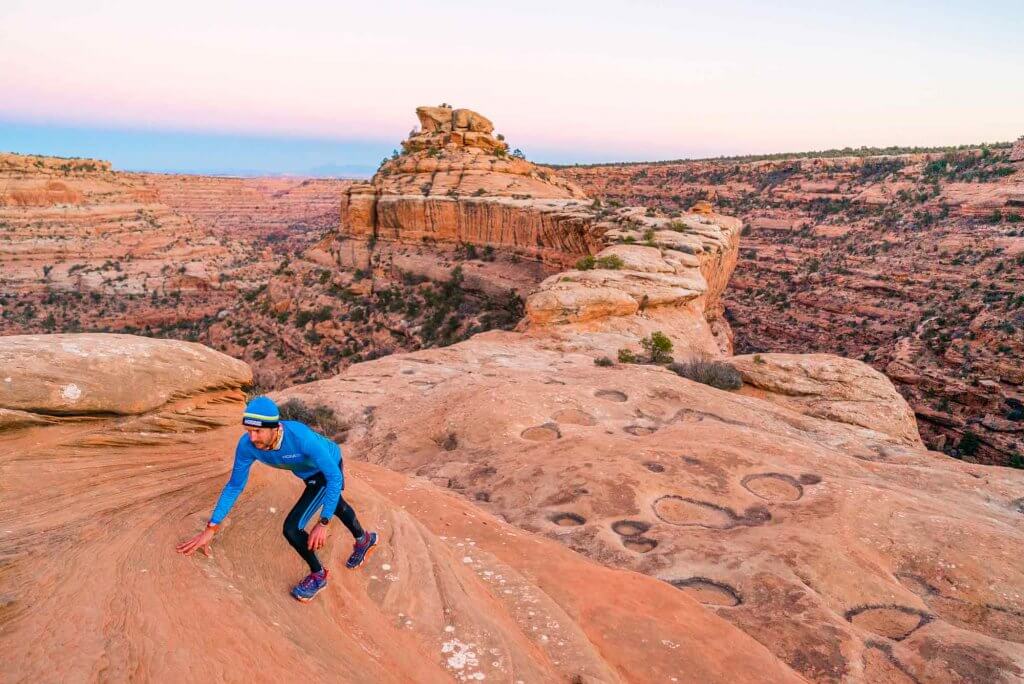 As we returned from The Citadel, so many thoughts were running through my head. What was this place? Who lived here? What were they like? And How did they find this place and build this? All of a sudden, my mind jumped back in time to a period much simpler than today. I felt a connection with these people and a longing to be in their shoes for a few days. I felt at one with this wild place and these incredible people and their culture.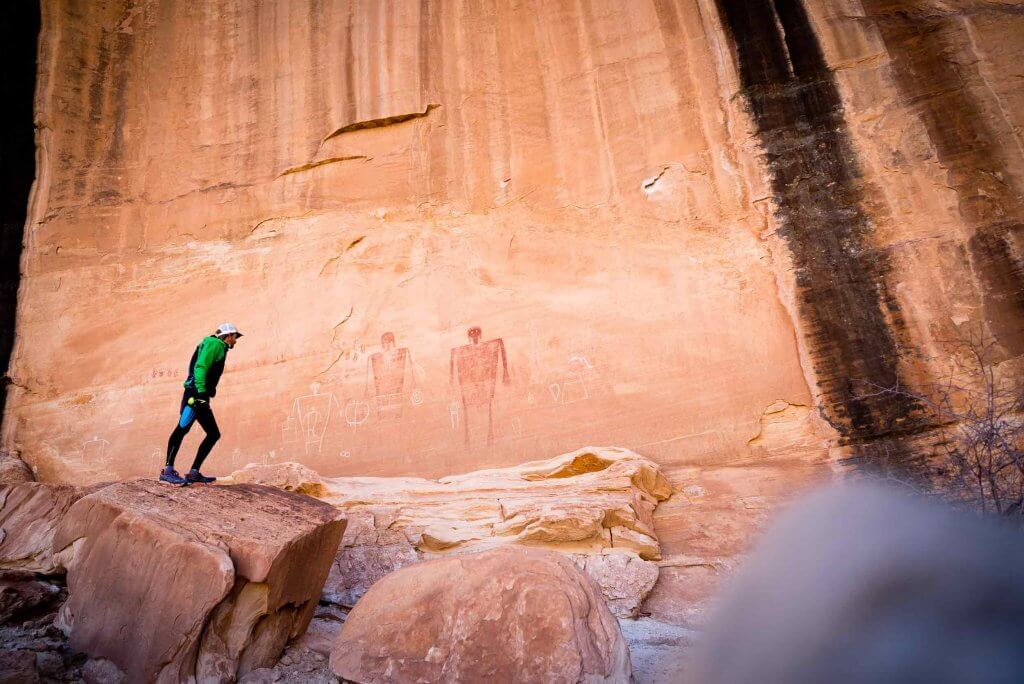 Not only had we educated others about this land and the importance of protecting it, but in turn, we had educated ourselves. I still can't fathom this land being taken away — it was just too amazing. I made an oath to myself at this time that I would always stand up for public lands and utilize their amazing beauty.
At HOKA, we believe in protecting public lands for future generations of trail runners. In 2017, we donated $10,000 to the National Park Foundation, the official charity of America's national parks and nonprofit partner to the National Park Service.
Featuring HOKA Athlete Hayden Hawks in the Speedgoat 2.