Shark attack victim returns to running
Posted on February 09 2017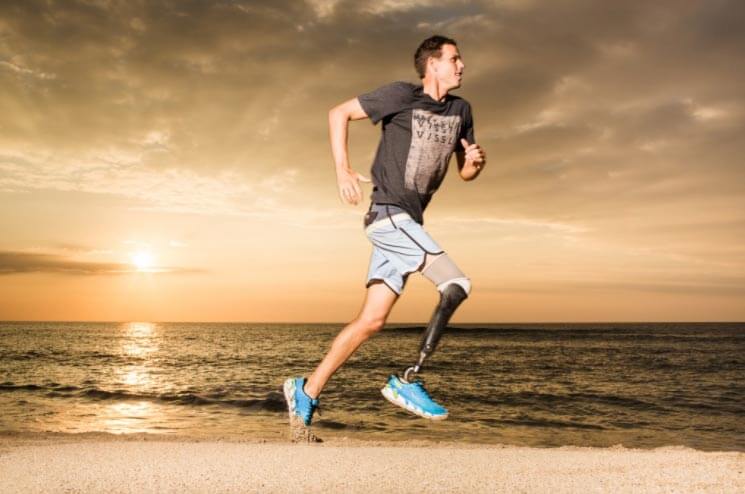 "The biggest limitation I felt right after the shark attack was not being able to get in the water for at bit. But, I am extremely fortunate to have the help of my prosthetic sponsor. I have access to legs for everything from surfing to running. If anything, since the attack, so many doors have opened to things that I never would have been involved with if it never happened.
I didn't start running after the attack until last year when I went to Iceland to visit my prosthetic company and got a running leg. That first run after not running for 17 years was life changing. It felt so good to move. I must have looked like a newborn giraffe, awkward, and unsure of my strides. But the feeling was incredible. I was literally in tears. I had been asked almost daily up to that point, "What can you do with your prosthetic leg?" The answer was everything but run. To be able to finally run was a defining moment." – HOKA Fan Mike Coots
Mike's favorite shoe is the Vanquish 3.