Stephanie Bruce on Running Like a Mom
Posted on May 11 2016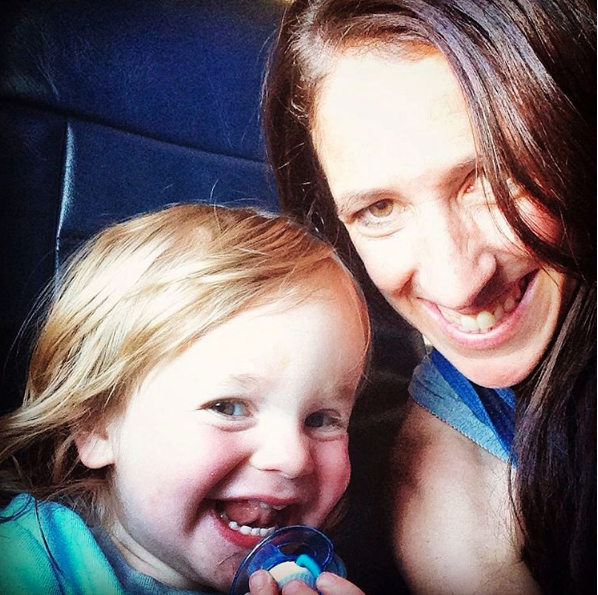 Running is a lifestyle not to mention something that can make life a whole lot better. Just ask HOKA ONE ONE athlete Stephanie (Rothstein) Bruce, one of the top female distance runners out there and a mom to two toddlers born 15 months apart. You may have seen Bruce's instagram account where she posted graphically real photos of her post-partum belly—including stretch marks and diastasis recti. She helped moms everywhere feel better about 'keeping it real,' and inspired men and women alike to get off the couch and run—no excuses. (You can follow her post-partum journey via @stephrothstein.)
Bruce also broke the norm by taking time off from running to focus on her children. And three months later, she was back to training again, even pumping breast milk pre-race. Balancing motherhood with an elite running career isn't easy, though, so we checked in with Bruce on how she manages to do it all—and still stay fast. Here she offers some tips on balancing running and training with being a star mom.
~~~
Join Forces
"We have great childcare in Flagstaff that we use daily so my husband and I can meet for our team practice," Bruce says. "My husband is also a pro runner who is basically a stay-at-home dad with me so I'm very lucky."
Bruce also suggests running on your own as 'me' time. "Hire a sitter and do things like nap when your kids nap. You will be a better mom, wife, and friend if you feel you have given yourself a chance to take care of you."
Follow a Plan
"I don't balance it, I survive," Bruce jokes about juggling running with being a mom. But to make it easier, she follows a focused program. "My training plan from coach Ben Rosario is outlined weekly, and usually is broken into a few training cycles throughout the year depending on the focus," she explains. "This spring everything is geared towards the Olympic Track Trials in July, so we have been working towards that since I starting training in December. He prescribes my paces based on my fitness and races."
Give Yourself Time (and Prioritize Life)
"Watching your baby grow up is a special time and one you can't get back," Bruce says. "Running is always there for you, so enjoy the moments with your little one and then focus on yourself and your goals once you are 100% ready." Bruce advises listening to your body—and your instincts—to determine when you're truly ready to start running again.
Give Training 100%
"I try to make the most of my time training when I'm away from my babies," Bruce says. "Since I'm choosing to be away from them—which isn't easy—I try to be 100% focused on the workouts I need to do. That way I can feel I'm making the most of my time."
Enjoy the Perks
Aside from loving motherhood, Bruce notes there are unexpected benefits to having kids. "When it comes to being a runner and mother, finding balance in one area helps find balance in the other," she says. "Sometimes I don't have time to be nervous before a big workout or race because I'm busy with the kids."