Sweat in the city: Fitness in the Big Apple
Posted on March 02 2018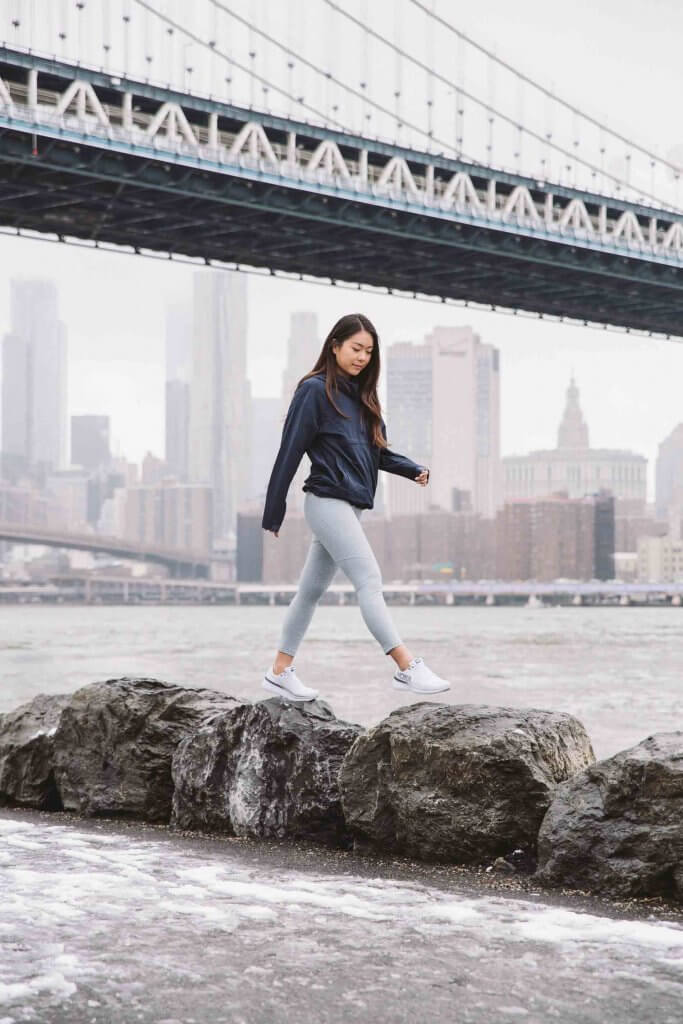 Remy Park is a new-age New Yorker. Better known by her instagram handle, @veggiekins, she's a prominent lifestyle and fitness influencer in the Big Apple. On the surface, her days seems effortless — runs in Central Park, crafting gourmet vegan meals and tending to her rapidly growing social presence. But, it was only through Remy's difficult past that she's become involved in fitness and running.
A New York City native, Remy spent the majority of her childhood travelling in Asia where her extended family lives. Since she was seven years old, every three to four months, she and her family would pack up and move.
"I can only really place childhood memories to New York and not anywhere else I've lived in my life. I think the only reason why I haven't moved is just because the pace of New York is so fast. That's why I'm drawn to it. Things are always open and it's non-stop. I really love that about the city. I'm an early riser and I like being constantly active," Remy says. 
When I ask about her first experiences with running, Remy says, "I actually was a terrible runner. The first time I ever had to run was when I was forced to in P.E. class in middle school. It was terrible." But, her struggles in running weren't due to athletic incapability. In fact, she had been quite talented in sports like gymnastics and ballet.
"But there wasn't any hard training or conditioning in these sports, so I was really terrible at running. And then I struggled with an eating disorder for a couple of years. When I had that going on, I couldn't run. I just didn't have any energy," Remy says.
Starting in third grade, Remy says she was eating only cucumbers throughout the day. This continued for four or five years before she attended an athletically focused middle school and things had to change. "All my friends did sports, so I wanted to join a team too. Maybe it was the combination of having to be able to perform or just the friends that I kept," she says. "They were all athletes and ate a ton. They really focused on looking at food like it was fuel and that helped me get over it."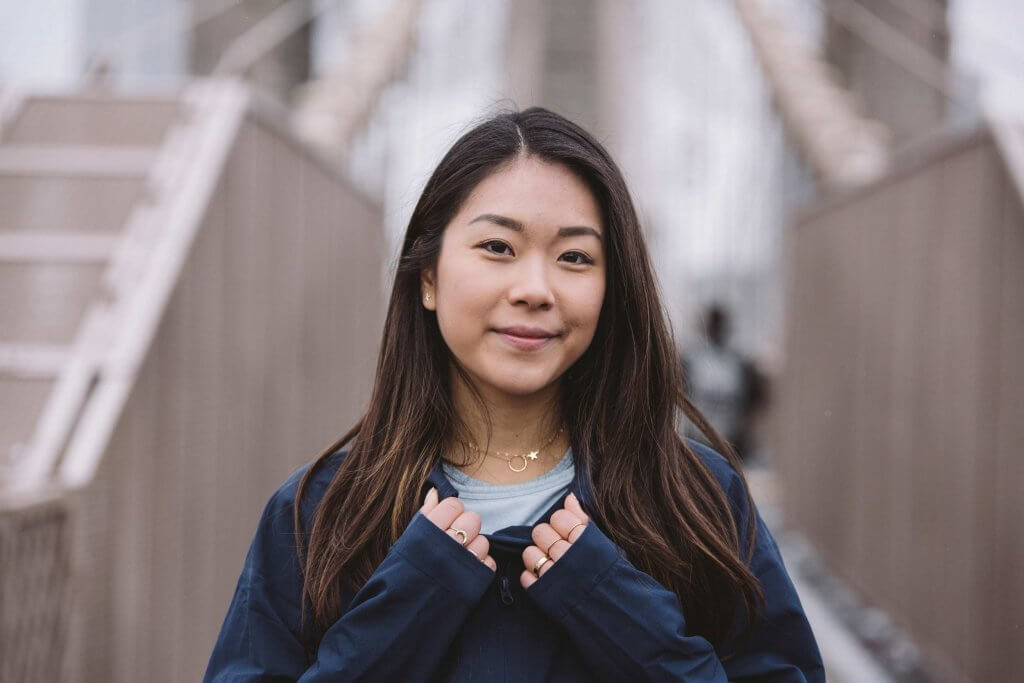 Before, Remy was forced to shy away from physical activity because she didn't have the energy or stamina to sustain herself. And after seeing the relationship to food her friends had, it inspired a noticeable shift. She started to create fitness goals — like running a 5K — since that was something she hadn't been able to do without proper fuel."When I was younger, I never ever thought I could run for more than two minutes at a time. I still remember when I did my first 5K. I was super proud that I could actually sustain myself and had enough energy to do that. It was a really good feeling," she says. 
"All these little athletic accomplishments were really meaningful because I felt like I had the strength and energy to fuel my body as if I was an athlete. And that was definitely something I was really surprised by," she says. "Especially because I never thought I would be able to run at all."
Remy has since accomplished her running goals, but it's still a way to keep herself motivated. "Running and sports, any activity really, keeps me in check. If I don't eat enough in a day, there's no way I'm going to perform," she says. This was something Remy had struggled with in the past and she's been able to come out on the other side. She now gravitates toward the very thing that used to be so hard for her. She's learned from her past experiences to take care of herself.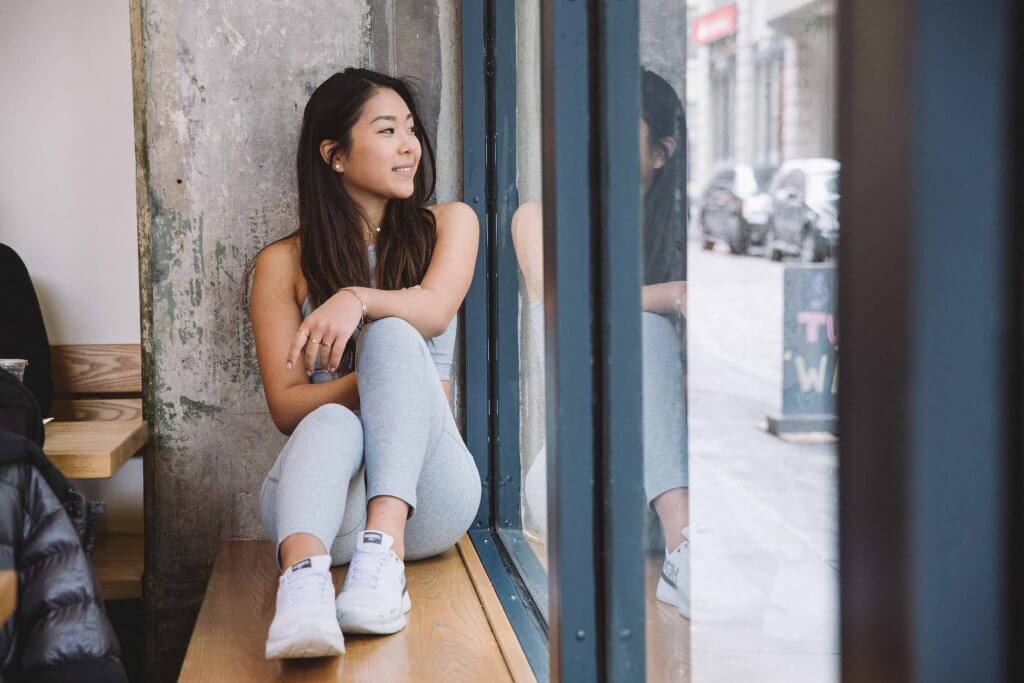 And more importantly, she's discovered how to embrace food and see it as fuel. "It's almost a form of self love. Eating is very compassionate because I know the choices I'm making in eating are good for me," she says. 
Remy doesn't shy away from her past. It's something that's allowed her to find things she loves — running, yoga, being active outdoors. And while all those bring her joy, they also help her stay in tune with her body and be in touch with what's going on.
Remy's struggles ultimately have allowed her to help others, like when a young woman wrote her about health issues associated with being underweight. Remy checked in with her once or twice, but didn't really feel like she was making an impact. Then six months later, the young woman wrote and said that she finally had her health back. "That meant so much to me because it was tangible. I think sometimes we don't know the impact that we have on other people. Just simple words or a virtual message," she says. "It's the little things too. It's an awesome position to be in and makes me realize just day-to-day, that everything you say can have an impact on other people."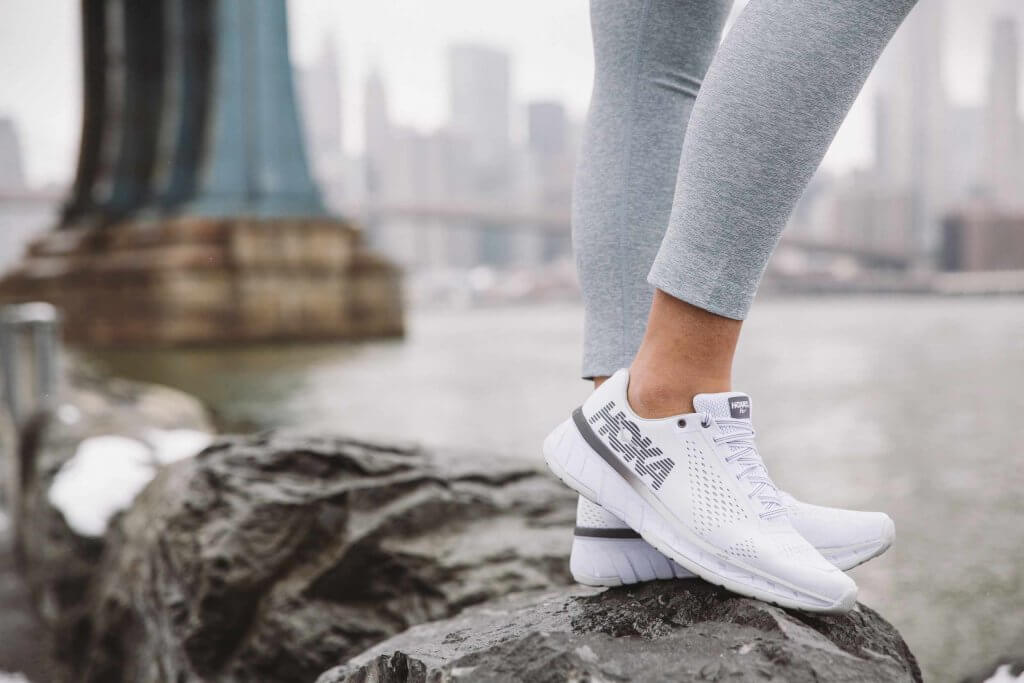 Featuring Remy Park wearing the Cavu.