The 800m: Talking Track with Mike Rutt
Posted on August 13 2016
One of our favorite middle distance races of the big event is coming up tonight. The 800m is two laps of intense competition. It is long enough to require strategy but quick enough for results to change almost instantly. Current world record holder David Rushida, who ran 1:40.91 at the 2012 big event, will be competing again tonight to defend his title.
We can't wait to watch what happens in #Reeyo. HOKA Athlete Mike Rutt, who runs a 1:45.08 800m, is here to weigh in on what it takes to compete in what he believes in the toughest event in track and field. We thought this would be good practice, as we congratulate Mike on his recent retirement as a professional athlete to become a coach. Thanks for your great input, Coach Mike!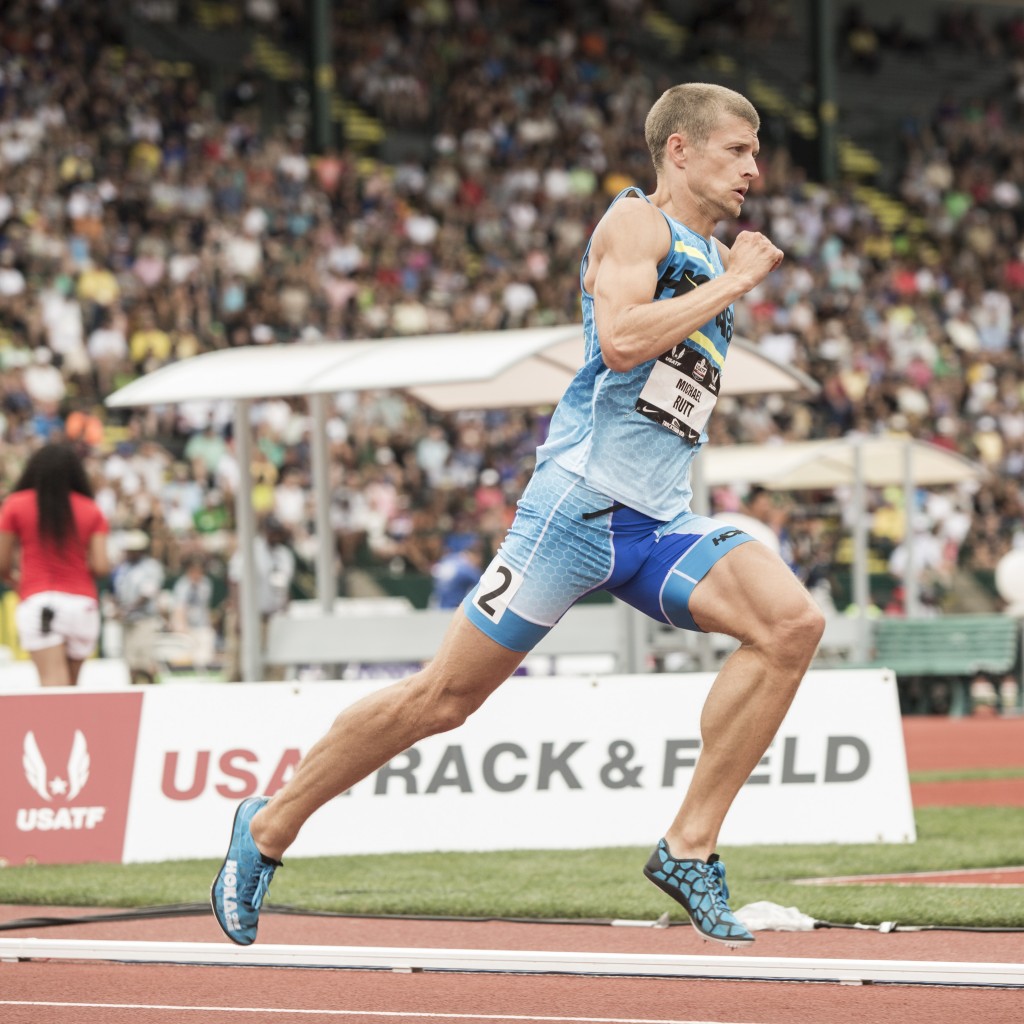 HOKA: What is a good strategy for the 800?
Rutt: Everybody has little bit of a different strategy and it is really based off of our strengths and weaknesses. For me, I tend to be stronger athlete aerobically, so I usually go out a little bit slower during the first 200.  I try to stay relaxed during the first 300-400 meters. As I approach the second lap, I evaluate where I'm at in the field and make my adjustments accordingly to put myself in the best position to win. During the last 150 meters I slowly try to turn over my legs a little bit quicker until I'm going all out the last 50. My plan doesn't always work perfectly, but when it does, it feels so good!
HOKA: Do you have any tips for this event?
Rutt: First and foremost, be willing and able to adapt to any situation.  The 800 can throw so many different curveballs at you and if you're not prepared, it can really catch you off-guard. Second, always be aware of your surroundings. The 800 can be a physical race and it's easy to get caught up in someones legs causing you to stumble and potentially fall. Finally, don't kill yourself during the first 400! Going out too aggressively can cause your body to hit the wall very early in the race and it can be a tough last 200-300 meters.
HOKA: What was your most memorable 800m race?
Rutt: My most memorable race was my first time competing at the US Championships in 2009 at Hayward Field.  In the prelim, I drew Bernard Lagat, Khadevis Robinson, David Krummenacker, and Duane Solomon.  These were all men that I had watched a number of times on TV and had accomplished so much in each of their careers to that point.  At 400m I found myself shoulder to shoulder with Khadevis which is where I would stay through the rest of the race to finish 2nd.  I got done and was shocked that I was able to compete at that level and beat some really good guys.
HOKA: What is your opinion of the 800?
Rutt: Hands down, toughest running event in track and field…in my opinion. I know some people believe that the 400 hurdles is the toughest event. To be fair, I have never run the 400 hurdles so I don't speak from experience. However, I think that adding the strategic piece to the 800 makes the event more difficult.
HOKA: Who is the best 800m runner in the world?
Rutt: David Rudisha is the best 800m runner in the world. I have not doubted that for a second since I watched him set the World Record in 2012. He makes the event look effortless when you watch him. And then when you race him, he makes you feel really slow!
HOKA: What is a good practice plan for the 800?
Rutt: Every day is different. For workouts, we like to work both our sprinting speed and our aerobic (usually 5k effort) speed. If you work both ends of the spectrum, it makes racing the 800 much easier. On heavy workout days, we will do track session in the morning for about 2 hours and in the afternoon we will do about one hour of work in the gym along with some more cardio work.
HOKA: What is a good meal to eat before an 800?
Rutt: I like to eat a relatively light meal 4-5 hours before any race that I do. Usually something like a small deli sandwich or some oatmeal depending on the time of day of the race. The last thing that I want to be thinking about when I step to the line is how my stomach is feeling. I already have a million other thoughts going through my head.
HOKA: What are some good exercises or stretches for building sprinting speed?
Rutt: When you're trying to build your pure sprinting speed, doing explosive and powerful exercises in the weight room are very beneficial. Anything from power cleans to medicine ball tosses can be helpful. When you're in the weight room doing these exercises, remember that less is more. You don't want to be doing one hours worth of powerful, explosive exercises. Instead, doing 2-3 exercises with around 2-4 sets and 3-6 reps are the most beneficial. Dynamic stretching is a great way for us all to stretch our muscles while also putting them through the range of motion. Static stretching is not very beneficial! The days of us touching our toes for 30 seconds in gym class is over. So stay away from doing static stretching!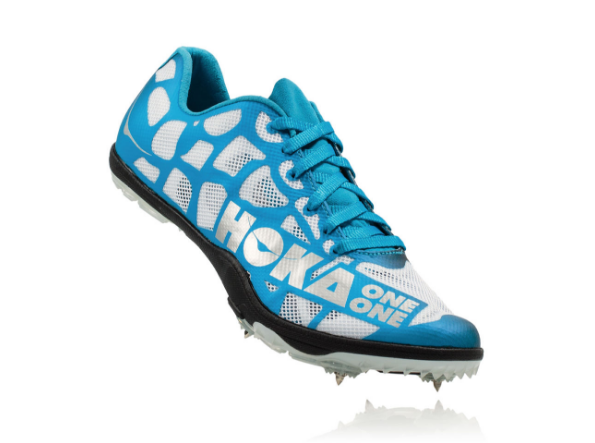 HOKA: What shoes would you recommend for running an 800?
Rutt: I love the HOKA spikes! My favorites are the Rocket MD for racing the 800m. They keep my on my toes and give my a stiff spike plate which just fits my foot really really well. I wear the Evo for anything longer than 800 meters and I love them for their comfort!