The masterminds behind the Fly Collection
Posted on April 21 2018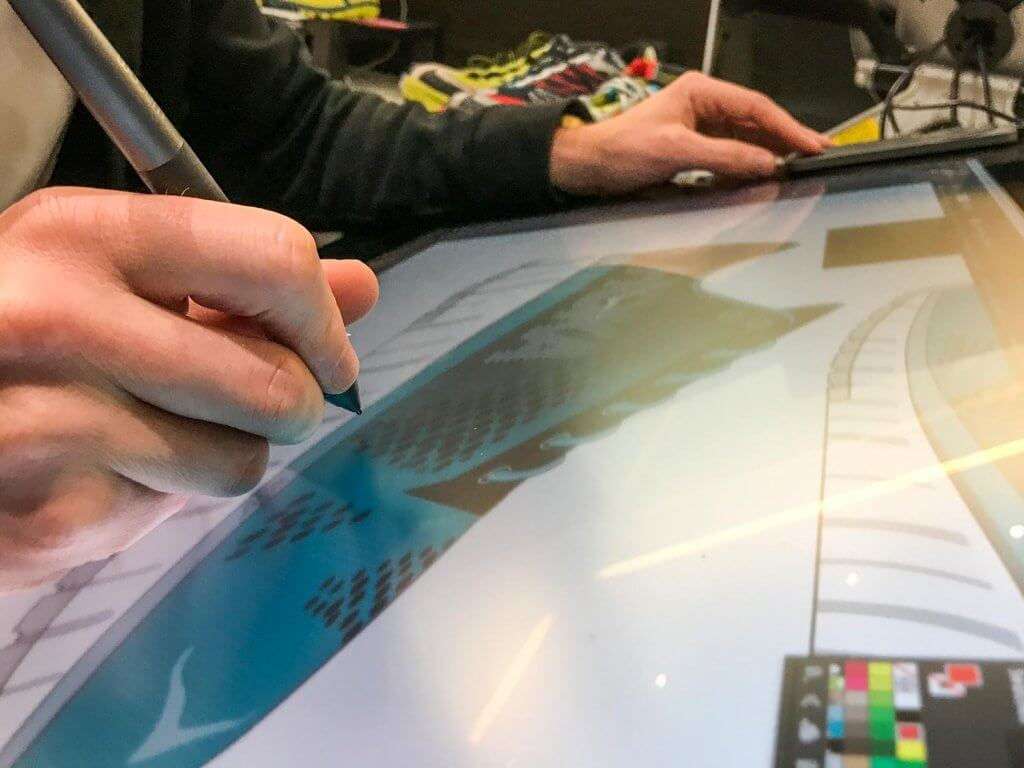 In February of 2018, we introduced the Fly Collection — an entirely new collection that looks different than anything we've done before, but has the same feel you know and love. So, where did this idea come from?
"Creating shoes is almost like a sport. You can always get better. You have to be able to adapt and change your strategy. You're trying to solve a problem and it's just that idea of 'it's never done,'" says Gretchen Weimer, one of the creators of the Fly Collection. As the vice president of product at HOKA and with over 25 years of experience in the footwear industry, Gretchen helped create the brand's revolutionary collection. She describes herself as single-minded and competitive, two qualities that have pushed her to where she is today.
Hailing from Buffalo, NY, Gretchen ran cross country in high school. "I went to an all girls' school and they had just started a cross country team. But we didn't have anyone to train with," Gretchen says. "Our partner school was all boys', so we'd have training days with the boys' team and we all competed in the same races. That was really wild."
"I remember running in a race and encouraging one of the boys from the other school I was competing against. I was encouraging him and I was beating him. He was so pissed off," Gretchen says, laughing, "I knew I could beat him. I'm super competitive. I was like, 'I'll be nice to you, but I'm gonna beat you.'"
After a year or two of cross country, Gretchen found her true passion, rowing, and she worked hard to became a world-class single sculler. Single scullers race individually rather than with a team. After making it through the Olympic Trials, she was in the Olympic Selection Camp before eventually being cut.
During her training for the Olympic Trials, Gretchen worked for a financial services company in a specialty program designed for athlete job opportunities. "When I didn't make it to the Olympics, they offered me a job in their broker training program. And I was like, 'Hell, no,'" Gretchen says, "I'd spent the last ten years of my life in a wet T-shirt and shorts. If you can't see yourself doing something, it's probably never gonna happen."
Gretchen tracked down a sales rep and edged her way into a job as a technical sales rep before moving into a sales position, then becoming a product line sales manager, then finally landing as an account executive. "As an account executive, I was managing the outdoor and women's lifestyle footwear for a retailer. And that was my first taste of creating product. It was me, the buyer, the designer and the developers all working together to take the stories from the marketing team and give it to them in a different package," Gretchen says.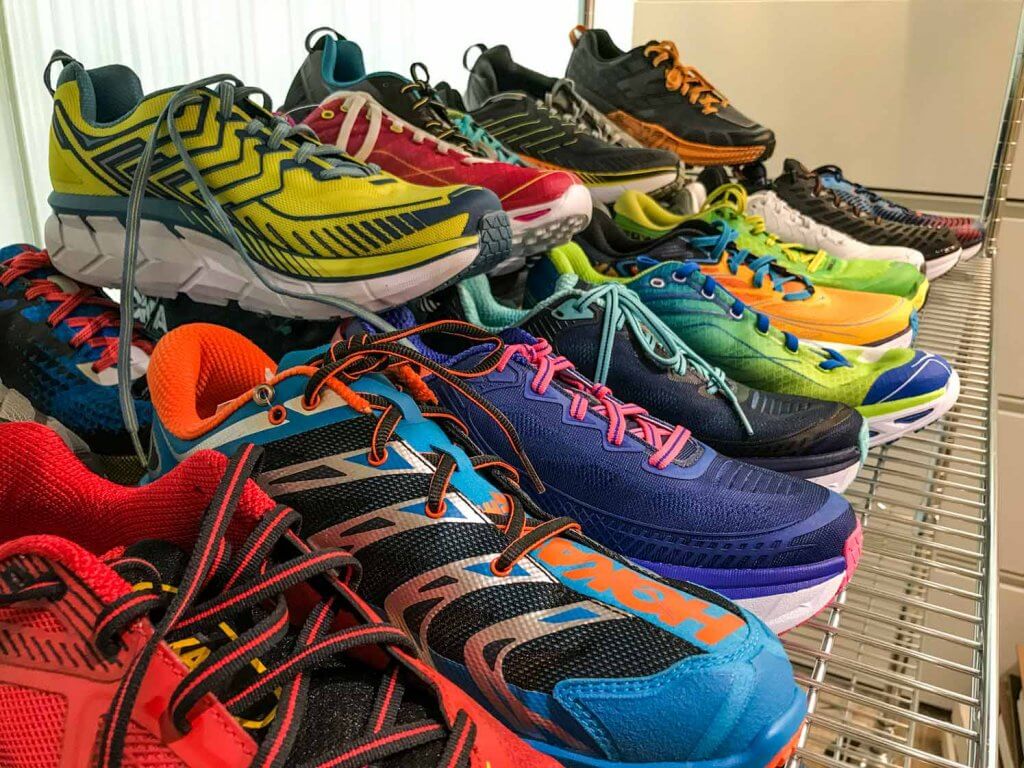 Later, she managed small-scale women's casual footwear brands and men's and women's performance outdoor brands. I ask how she's stayed interested in such a specific topic for her entire career. "Being an athlete was my life for so long. And working around other athletes and being in a competitive environment just made me feel like, 'Oh. These are my people,'" Gretchen says. 
Joining the HOKA team in early 2016, Gretchen and her team had a vision for the Fly Collection. "It's never one person doing all of it. I have a team, a really talented team. And we're always working to tap into other people's experiences and try and create something from all the parts that we have," she says. 
"With HOKA, the idea for the brand came from this fundamental concept of geometry and foam and how the two interact. And we're trying things like how we can make someone go faster by tweaking the geometry. Or make them more comfortable by tweaking the foam. It's finding what the levers are and how you can use them to tune the product," Gretchen says. 
Basically, creating product is problem solving. It's taking different pieces of information and data and then combining them to create a shoe. Then, working with the designers to make those innovative ideas into a reality. Pushing limits is where Gretchen thrives and she was able to channel that into the Fly Collection. "We kept wondering, was it too much of a leap? Or just enough to make people uncomfortable?" Gretchen says. 
The idea for the Fly Collection started with two shoes that were very successful, the Clayton and the Vanquish, but they didn't fit within the other long-lasting legacies of the brand. Names like Bondi and Clifton are almost synonymous with HOKA. "We took two shoes and amplified them by talking about them in a different way. They represented something and we put them in the Fly Collection to tell a story about why and what they represent," Gretchen says.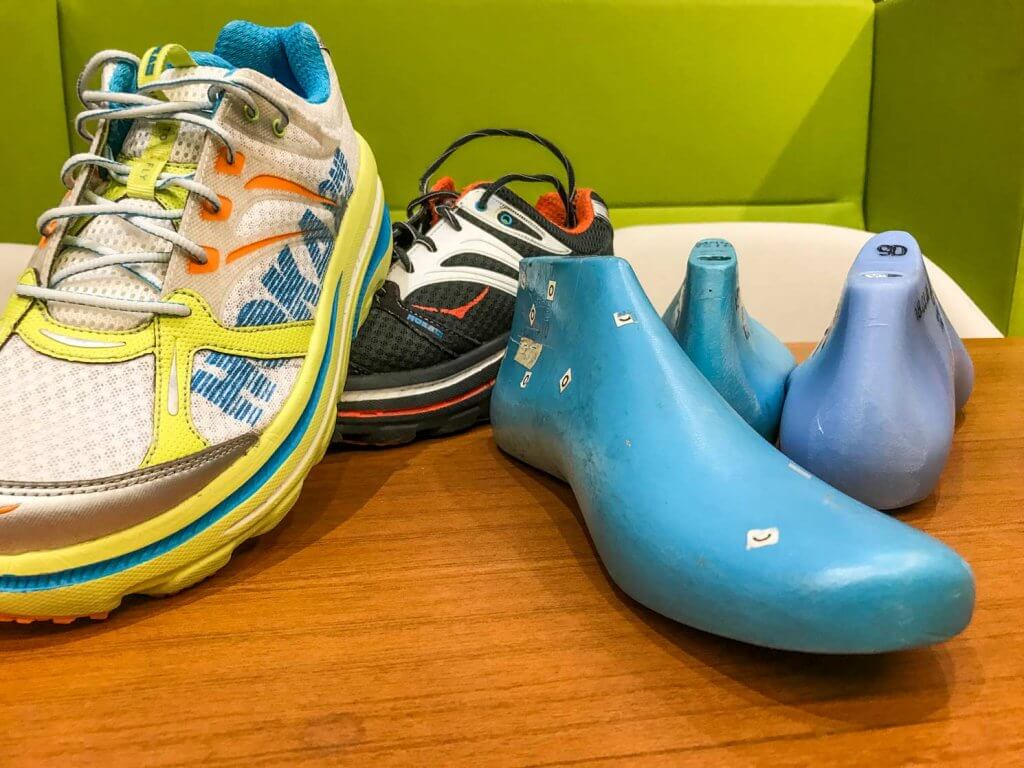 As part of HOKA's DNA, flight seemed like a perfect way to tie everything together. After all, when translated, the brand name loosely means "to fly over the earth" in Maori. "We went after this notion of flight and created a story around it. And added another shoe to round it all out — everything is better in threes," Gretchen says. So, they created the Mach using the DNA of the Clayton, the Elevon from the Vanquish and then added the Cavu for a full set.
The result of all this? Three shoes that are incredibly lightweight and still offer the signature cushioning HOKA is known for. And this revolutionary collection is just the beginning of a new wave for the brand. Not to give away too many secrets, but they're currently hard at work to create another new collection — this time with hiking. "HOKA was born on the mountain and then we moved to the road and in some cases the track. Now, we're going back up the mountain," Gretchen says. "Especially since there's a bridge from trail running, to vertical running, to hiking and fast hiking. We're trying to take it in a natural way to the mountain."
We're constantly finding ways to make improvements and think outside the box to define what's possible in a running shoe. Our brand was born out of innovation and we're still continuing to do that today — with Gretchen and her team at the forefront.
Check out the Fly Collection today.