The Skinny on Spikes—and How Ours Are Different
Posted on July 06 2016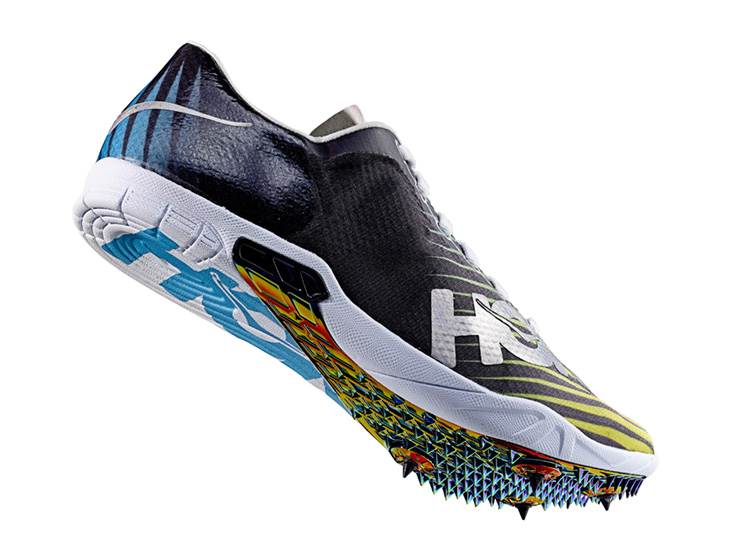 Shop the HOKA Speed Evo R here.
With the upcoming races in Reeyo, you may have seen runners wearing track spikes—racing shoes designed to maximize performance on the track. And if you've been putting in your mileage and want to take your speed up a notch (or several notches) on the track or during cross-country, these shoes might be for you.
Track spikes are generally designed to help athletes run faster in three ways:
They're lightweight. Racing shoes are built from the least possible amount of materials; they often fit like a slipper and provide the bare minimum protection between your feet and the ground in order to cut ounces and make you, the athlete, carry less weight around the track. But don't take it from us, HOKA athlete Leo Manzano says it best, "When you put them on, it almost feels like you don't even have shoes on."
They're stiff. A stiffer shoe ensures less energy is lost between your foot and the ground, which helps you maximize your stride. Spikes for different distances come in varying degrees of stiffness, with sprinters desiring the stiffest types of shoes. Put simply, HOKA Founder Jean-Luc Diard says, "As you become tired through the run, your ground contact time will increase." Stiffness will minimize this problem, shortening time spent at the toe off.
They maximize traction. The metal spikes minimize slip with every foot strike, helping you gain more power, no matter the distance you're racing.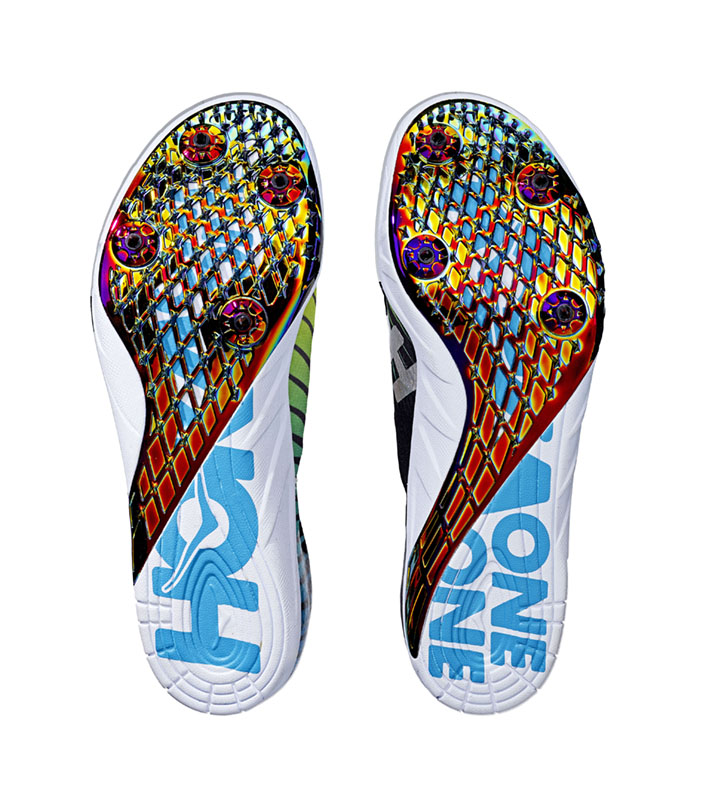 Who needs 'em?
The simplest answer is that every athlete can benefit from having lighter shoes with features for more efficiency and traction. In fact, slower runners might actually see the biggest time improvements by switching, since they have the most room for improvement. Generally, though, spikes are a "next step" for athletes wanting to race faster.
Where does HOKA ONE ONE come in?
Even though we're known for our cushioned models, we want to make shoes that can benefit runners of all stripes, no matter what you're training for, or what kind of races you run.
That's why, in the last year, we've started producing track & field spikes for middle-distance and long-distance runners. Two models came out this spring, and now, just in time for the U.S. Track & Field Trials, we are excited to unveil the Speed Evo R, which feature asymmetric spike patterns. Most spikes feature set-ups that mirror each other, whereas our shoes feature spikes arranged identically on the left and right shoes.
Our designers call it Scaevus Symmetry: an innovation borne of the simple observation that half an athlete's race on the track is spent turning left around the oval. Typical track spikes with symmetrical traction patterns help runners move quickly in a straight line, but this can leave them fighting centrifugal forces around the turn as they struggle to stay to the inside of the lane. The extra traction can mean savings of even fractions of a second—but that's something that adds up over a 25-lap—or even a 10K race.
Perhaps HOKA designer Chris Hillyer puts it best, "There's a vast difference between invention and innovation. With innovation you take what you have learned and you build something even more amazing. At HOKA we approach innovation from a different angle. We are fresh and new so we have a different approach to running shoes and solving problems."
Yet another example in our evolution of performance racing footwear; the brand's founders, working with the product team and our athletes, identified a problem and solved it with a simple but disruptive design change. The Speed Evo R will be coming your way early 2017.
Shop the HOKA Speed Evo R here.