The world is your gym: How to stay fit while traveling with Jeanette Jenkins
Posted on August 15 2019
Consistency is key when it comes to maintaining fitness, but sometimes, a change of location can throw your fitness routine out the window.  Whether you're on vacation or traveling for work, Hollywood trainer Jeanette Jenkins is here to help make the world your gym. She show's us all that it takes to stay fit while traveling is an open mind and a bit of planning.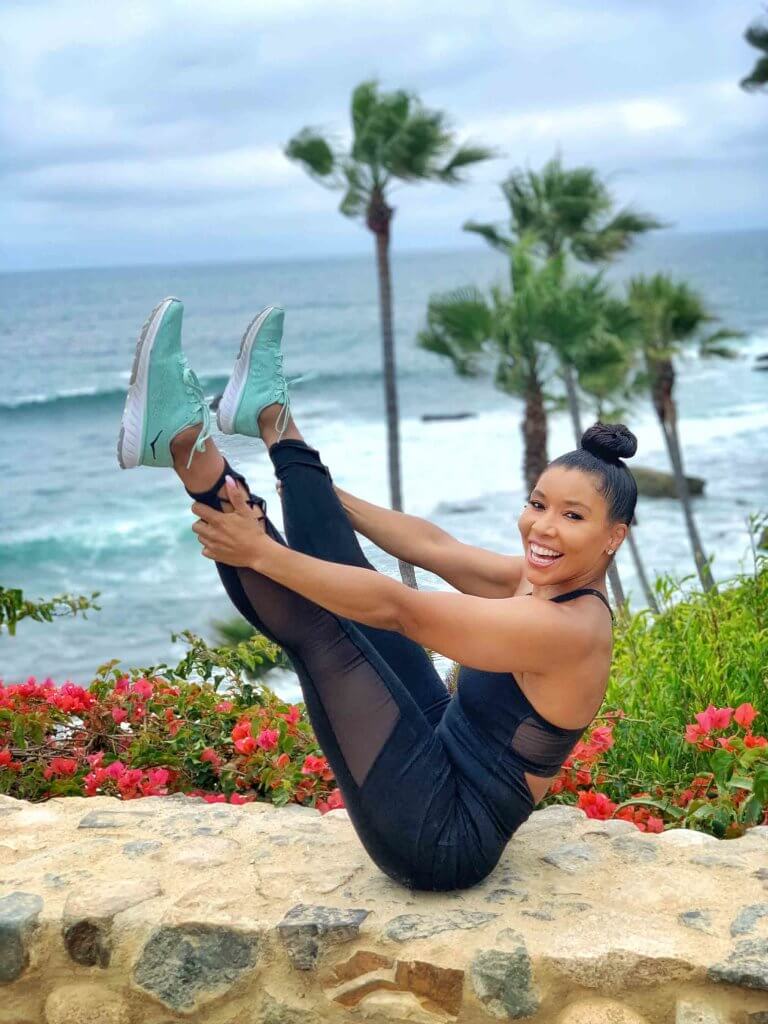 When preparing for a big trip, keep Jeanette's five simple tips for staying fit while traveling in mind:
Keep a positive attitude
If you go into a trip with the mindset that you can't keep up with your fitness goals while traveling, you are setting yourself up for failure. Stay positive and set realistic goals to achieve during your trip. You'll be surprised how much a positive attitude can impact your choices for the better.
2. Look for outdoor workout spaces
Never underestimate the power of nature. Get outside, enjoy the fresh air and take in the beauty of your new surroundings to leave a workout feeling energized and ready to take on your day.
3. Schedule your workout
Set yourself up for success by scheduling workouts in with your travel fun. That might mean going on a run to a local site or squeezing in a circuit at the beach. If you make time for a few workouts while you're gone and commit to them, you'll have a smooth return to your usual fitness routine.
4. Your body is a gym
According to Jeanette, you don't need anything but your body to get a killer workout. Use travel as an opportunity to push your cardio with challenging circuits and tone with bodyweight exercises. If you change your outlook to "No gym, no problem," you can successfully stay fit anywhere.
5. Come prepared
Pack to prepare for your fitness goals. When it comes to shoes, prioritize versatility. Bring a shoe you can walk in, run in, train in or wear with jeans. You can try Jeanette's personal favorite for travel, the Cavu 2.
Need a workout you can do anywhere? Try Jeanette's go-to travel workout circuit.
Circuit:
(30-45 seconds each exercise, 2-3 rounds)
High Knees
Reverse Lunge to Front Kick
Mountain Climbers
Push Up to Side Plank
Jump Squats
Front Kick Touch the Ground
Plié Squat on Toes
Bicycle Abs
Hallow Hold with Flutter Kicks
Ab V Hold
Cool down:
High Lunge Hip Stretch
Downward Facing Dog
Shop the Cavu 2 here.