Ultra Runner Sage Canaday and His 1st 100 Miler- Western States 100
Posted on June 30 2016
If anything is clear after Western States 100, it is that HOKA ONE ONE athlete Sage Canaday won't let anything stop him when it comes to meeting his ambitious goals. Surprisingly, as a crowd favorite vegetarian ultra runner, Sage had not yet successfully completed a 100+ miler until last weekend at Western States. Sage was motivated to meet this goal after failing to complete Ultra Tour du Mont Blanc in 2015 due to a fall and leg injury acquired mid-race. He chose a formidable course to redeem himself. Starting in Squaw Valley, CA and ending in Auburn, CA, Western States 100 is considered an ultimate challenge for experienced distance runners, covering rough terrain, steep climbs, and even river crossings. However, hard work, mental toughness, and support from friends and family pushed Sage to the finish line.
We caught up with Sage to learn more about his experience on the trail and what it means to finish one of the most difficult courses in America after coming back from Mont Blanc.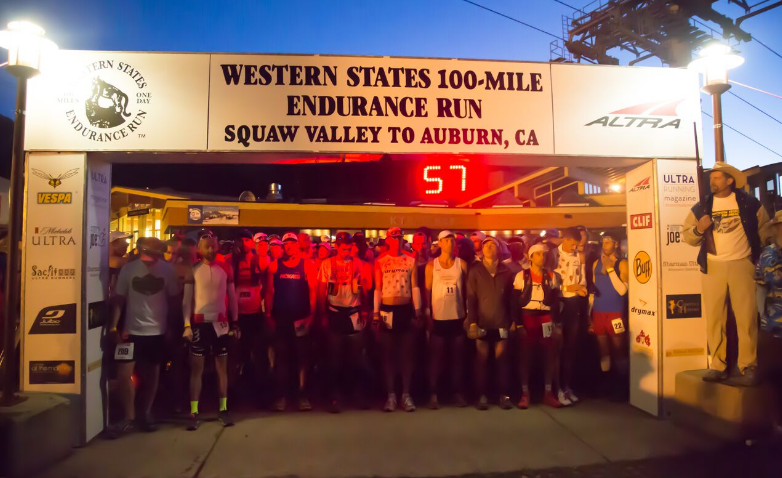 HOKA: What inspired you to run 100 miles? 
Canaday: The challenge is just out there! As my ultra marathon career has progressed my motto has always been  "Any Surface, Any Distance" so it was the most popular ultra-race distance that I hadn't experienced yet (coming from track 10kms, to road marathons/half marathons and trail 50k/100k/50-mile races). 
HOKA: What was the longest distance you had run before Western States 100 at once?
Canaday: Since my fall and injury at the UTMB (Ultra Tour du Mont Blanc) 100 last year I had never gone past 62-miles in any single race before so every thing past that point was totally uncharted territory for me. It ended up being a huge mental and physical roller coaster as I really struggled in that last 40-miles with nausea, getting very dehydrated, and becoming dizzy. But the number one goal the whole time was to make it to the finish line….and I accomplished that in a little over 17 hours (even when I had my doubts around mile 80).
(Watch Sage's attempt at UTMB here.)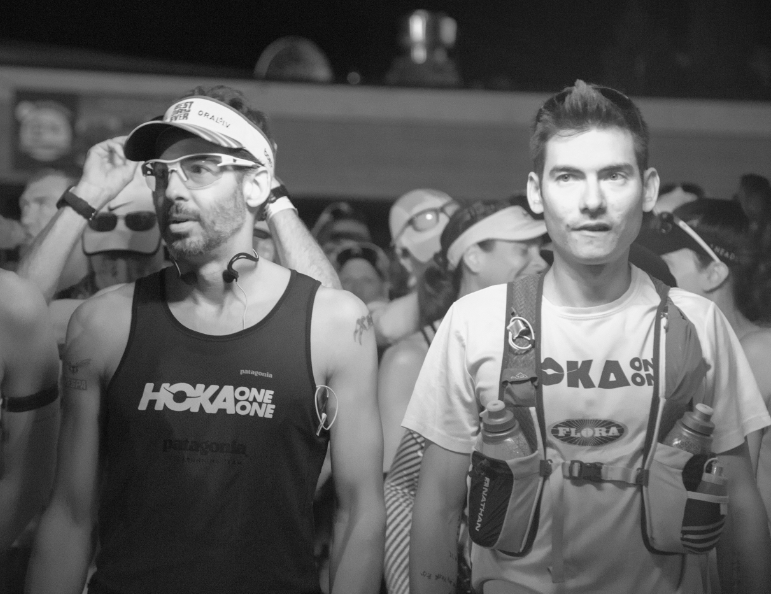 HOKA: What did you learn from your attempt at a 100+ miler at Tour du Mont Blanc? How have you grown since Tour du Mont Blanc to successfully complete Western States 100? 
Canaday: At UTMB I learned that lead pack of these 100+ mile races goes out pretty hard! That you are doing to be feeling tired and in a bit of pain in the first 50 miles already. I also learned that you can feel low on energy and tired early on, but then somehow regroup and gain energy at a later time in the race. That gave me confidence that I could keep going strong after 10+ hours out on a course! I used that knowledge and experience to try to keep myself calm at Western States early on when I didn't feel very great.
HOKA: What were your expectations for Western States 100? 
Canaday: A had a couple goals for the Western States 100: First, I wanted to complete the full distance and make it to the finish line in one piece; Second, I wanted to be competitive and place as well as possible (ie. go for the win); Third: I wanted to run a time in the 14-15 hour range.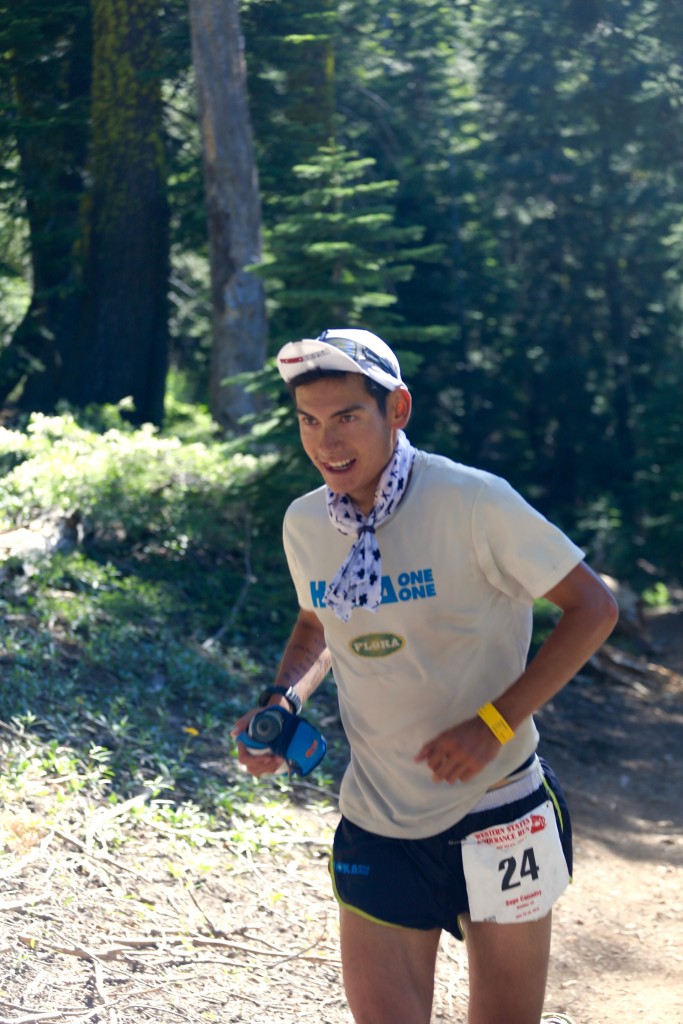 HOKA: How did your Speedgoats and Claytons help you get through the most difficult terrain of the course?
Canaday: Early on in the first 30-miles there are quite a few alpine trails with rocks, snow, mud and creek crossings. I started the race with my Speedgoats and I was happy to have the extra traction, protection and cushion they provided for those elements! Later on for the last 40-miles I switched to the Claytons because the running trail turned into a pretty smooth dirt surface and they felt fast on that. The course is difficult because it is a net downhill and it can blow out your quads pretty fast – however, with the cushion in both of these HOKA models my legs were feeling relatively decent even late into the race.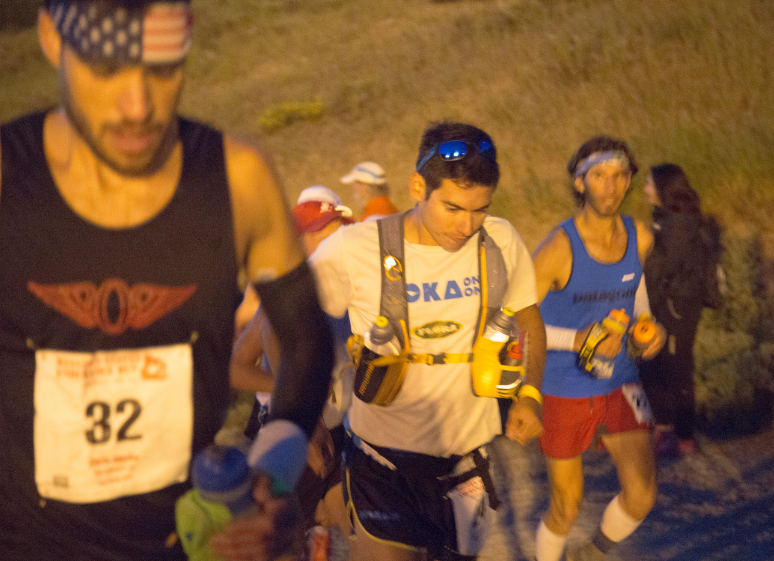 HOKA: What did you experience physically and emotionally through the toughest parts of the course? 
Canaday: Oh it was a physical and emotional roller coast the last 40-miles for me! The physical and mental challenges start to blur together at some point, but I think mentally I was struggling because I was slowing down a lot in the last 40-miles and staring to doubt my ability to finish. I had some pretty bad lows where I stopped and laid down on the trail. I also was barfing at times and my stomach was all knotted up…this started at about mile 65. At one point I had to totally regroup at an aid station, where a doctor talked with me and I had to force some calories in. I kept thinking about how so many people from my family, friends crew, sponsors and  fellow runners had supported me to get to this point in my running career (and this race) and I didn't want to let them down! I was motivated to complete 100-miles and experience the full course…I didn't want to stop before that finish line or I felt like I would really regret it!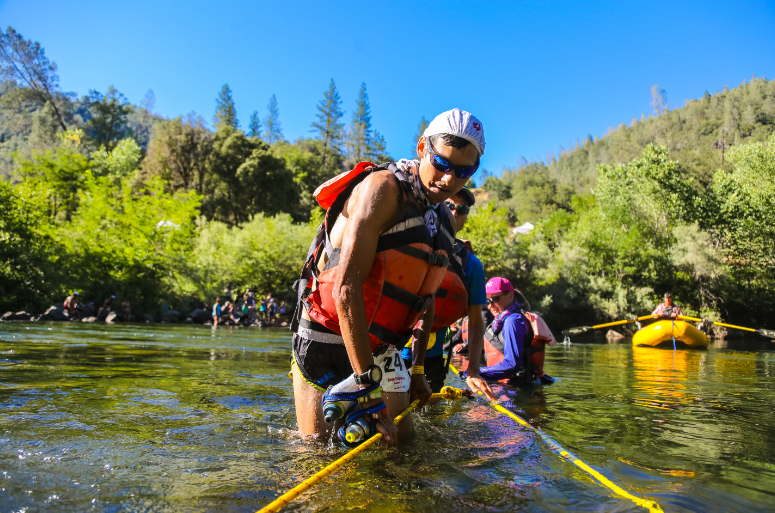 HOKA: How was your crew essential to your success? 
Canaday: My girlfriend Sandi, my parents and my pacer Joel were totally essential to my success. I would have never made it without them! They had ice for me to put in my hat and a custom neck band (to keep cool in the 90+ degree temps), and they had a mix of drinks and gels and food at the aid stations. Mainly though, the moral support of seeing them out there on the course (As well as other familiar faces) gave me the motivation to keep moving forward. I knew that they had to drive on dirt roads for hours to get to some parts of the course and had to skip lunch and hike down trails just to see me for a couple minutes at a time. It was a big team effort.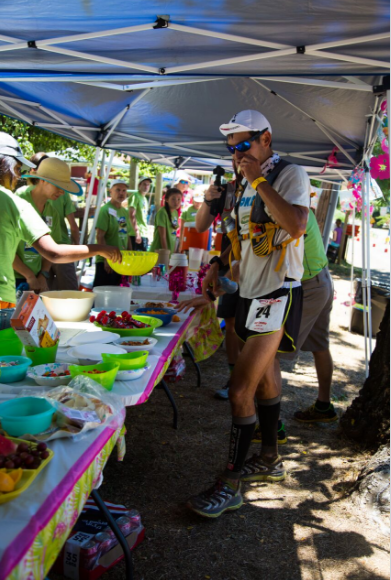 HOKA: What was the first thing you thought about or wanted to do as soon as you finished?
Canaday: I wanted to sit down with my family and friends and have a beer! I don't think I've ever appreciated how comfortable chairs are in general! Unfortunately my stomach as in such bad shape at that time  I had to wait another 24 hours before the beer..but I got one in eventually.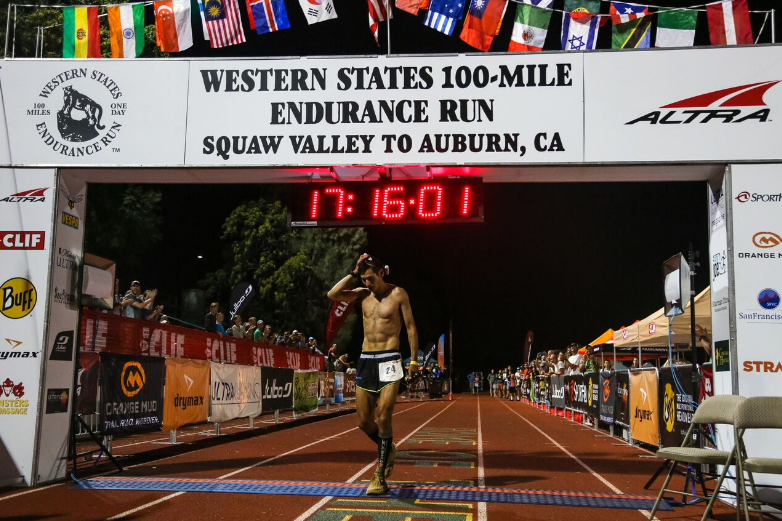 HOKA: How are you handling recovery? 
Canaday: I'm going to be laying down on the couch and eating ice cream as much as I can for the next two weeks! I do have another competitive ultra planned for later in the summer though (the CCC 100km in France in August), so I will start back with my training in a few weeks and probably start with riding my bike first.
HOKA: What is the best advice you could give to someone who wants to do something they've never done before, even if they know they might fail?
Canaday: We can find reserves of strength and surprise ourselves when we take risks and go out of our comfort zone! So I think it is worth it a lot of times to risk failure (and the fear of failure) because it allows us to gain a new perspective and richness to our lives. That being said, I think it's best to have a "set" of goals so that positive aspects of a challenge can be realized in the process. It takes a balance of trying to prepare as well as possible, believing in yourself, and showing courage. To paraphrase Teddy Roosevelt: " [if you fail]…at least [you fail] while daring greatly, so that [your] place shall never be with those cold and timid souls who neither know victory nor defeat."