What it takes to trek the highest active volcano in the world
Posted on February 16 2018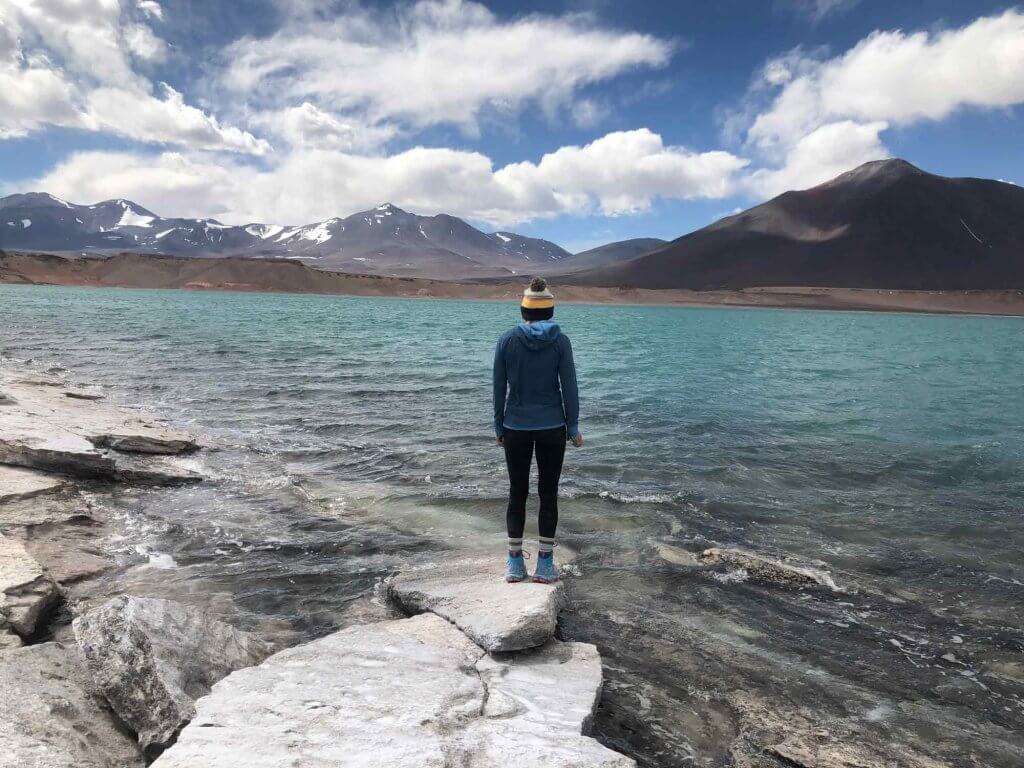 At 5' 4'' and 111 pounds, it might be surprising to learn that HOKA Athlete Magda Boulet has conquered the highest peaks in the world, works full-time as a VP at the nutrition company GU and still makes it home on time to help her thirteen-year-old son, Owen, with his homework.
On February 15, 2018, HOKA Athlete Magda Boulet set out for an adventure of a lifetime — to trek up Ojos del Salado, the highest active volcano in the world, at 6,893 meters. "Ojos del Salado" translates to "Eyes of the Salty One" due to the round saltwater lagoons that look almost like eyes on the side of the mountain.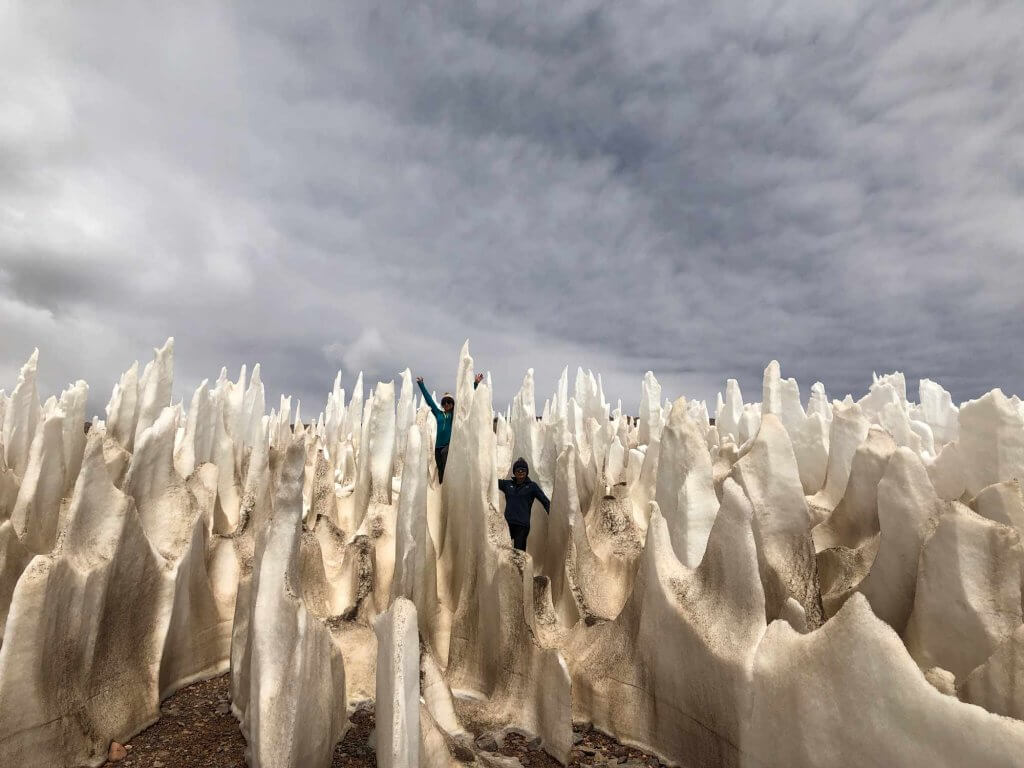 As many challenges do, it presented itself in the form of a question of possibility. They would be pushing boundaries with this trek. They didn't even know if it was possible. A rapid ascent up Ojos del Salado had not yet been done. According to Magda, most people take three weeks to get to the top. They were going to do it in just a day. From San Francisco to the top and back in just five days — door to door.
Why Ojos? "It's the highest in the world," she says, matter-of-factly. It was also, as she would soon learn, one of the most difficult-to-reach summits on the planet. With no close by cities and in such a remote part of the world, just getting there would be part of the challenge.
"One of my good friends reminded me before I went there. He told me, 'The juices of life run a little richer up there on the summits. You will find yourself having power that you never knew you had.' And that was so true," she says. "You feel a little bit invincibile when you reach something that high."
Before their adventure began, weeks of preparation were underway. They would not have a crew or a guide service. Everything they needed, they brought from home and carried on their backs.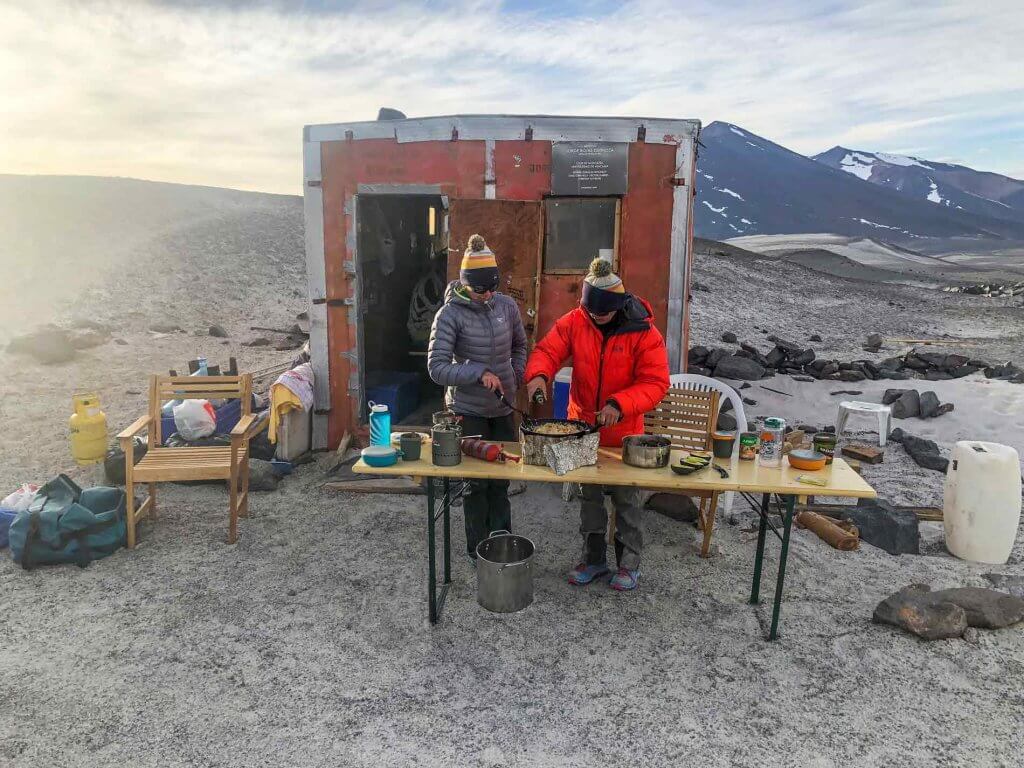 "It became a problem solving quest for all of us," she says. "We did everything ourselves. That was part of the success, solving problems along the way."
For Magda, now 44, challenges like this one are teaching her valuable life lessons — lessons she says her younger self may not have quite appreciated. As she's grown in the sport, she says she's learned to look at a situation, evaluate it and come up with solutions.
"That's what life is," she says. "You are constantly surrounded by some kind of a problem-solving situation and knowing how to handle that in the best way is a great tool and skill and that's what sports teach us. That's what ultrarunning has taught me. There's no 100-mile race where you're not going to encounter some problem and you need to know how to properly attack it without taking yourself out of the situation."
Standing on top of the highest volcano in the world, at 22,615 feet up at the peak of Ojos del Salado in Chile was a memorable moment. But perhaps not the perfectly majestic one you might imagine.
"I remember sitting at the top and for the first time, it hit me that this was only halfway there. I realized the summit is only halfway, I'm only halfway on my journey. That just became a reality. I just stood there and I said to myself, 'Wow, I still need to turn around and get to the bottom.' This is not the end of the race. I have to do this with my two feet and by myself. There is no aid station. No one's going to come and pick me up. There's no dropping out. I have to keep moving."
For Magda, the real challenge was the long way down. Her adventure had really just begun.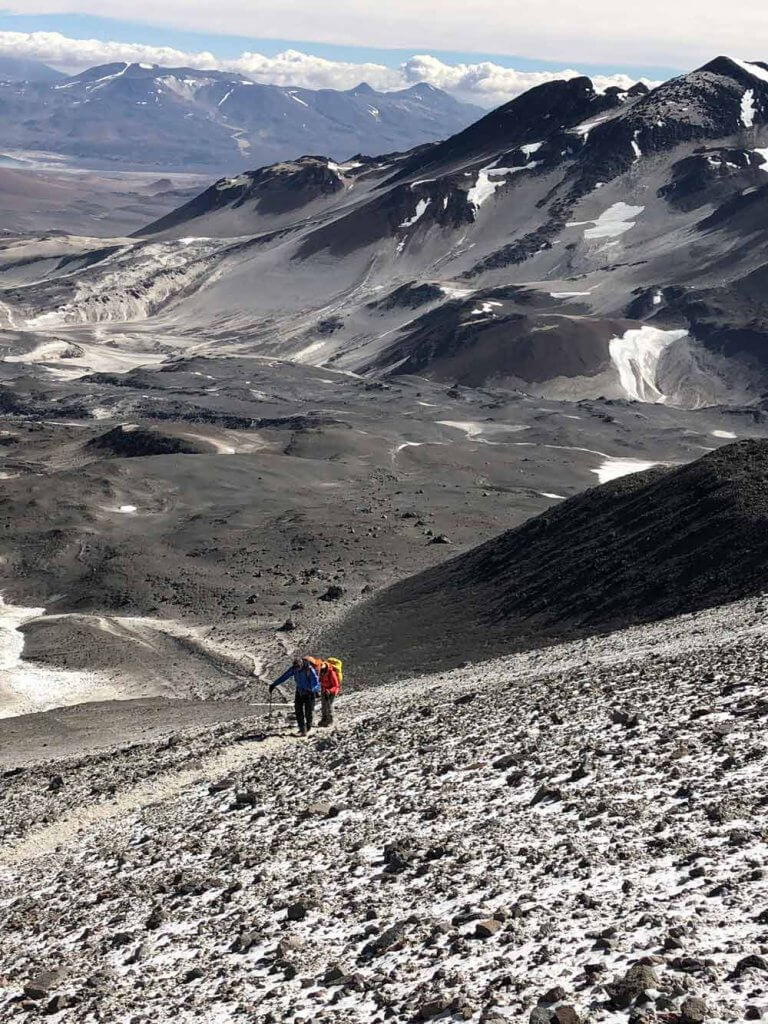 "It was a very humbling experience. I had very little left in my legs. I didn't trust my legs to support me. Which for the first time it became a little bit scary because I've never, never felt that insecure when it comes to just being able to stand on your feet," she says. "Once I got in the momentum, I said, 'Okay, I'm gonna make it.' But it didn't feel great. It's not like I got to the top and I felt like, 'Yes, I nailed it. This is the best moment of my life. I'm on top of the world.' It lasted for a split second before I realized that I had to come down. It wasn't until we got back to about 19,000 feet when I knew we only had 2,000 more feet. That was a moment of celebration."
The journey may have been difficult, but Magda has not had enough just yet. In fact, she's already onto her next challenge. Marathon Des Sables in Morocco, a self supported six-day stage race through the Sahara desert in April.
"Putting a challenge on my calendar is what drives me to wake up every morning and train for something like this. Because I know the feeling of it, over the past couple decades, and it's what feeds me. What makes me, me. I'm a better person when I have a goal in my calendar and I strive towards it. I feel like, I definitely learn from all these challenges along the way," she says. "There's always something new that I learn. And it's a good reminder for me that, not to be too comfortable in life. "
To train for this new adventure, her 10 weeks of training kicked off with her daily commutes to work. First, she runs to work with a 30-pound weight vest and a backpack filled with gear. On the way home, she leaves it at work and runs "free" without anything, back home. The next morning she runs to work again without anything, and then she brings the backpack back home. Then she does it all over again. Every. Single. Day.
"When my son sees me leaving the house, he asks me, 'You're really going to run with all of that to work?' and I say 'Yep, but I get to run free on the way back!' Or we hike together and you know I have a bunch of weight on me and sometimes he's huffing and puffing. And he looks at me and he's like, 'You're carrying 25 pounds in that backpack' and I'm like 'Yep!' So it's just a perspective," she says. "He sees me chase goals and then we learn a little bit about geography along the way because of all the places where I get to travel. The way I see it, it's a win-win for everyone."
To take on these mountain adventures, it takes a lot of time and planning — two things a busy mom doesn't usually have to spare.
"A lot of the time, training can feel very selfish. But when you make this a team effort for the whole family, it's a lot more fulfilling," she says. "I definitely pull my family into, it becomes a family goal versus just my goal. And we all benefit from it in different ways."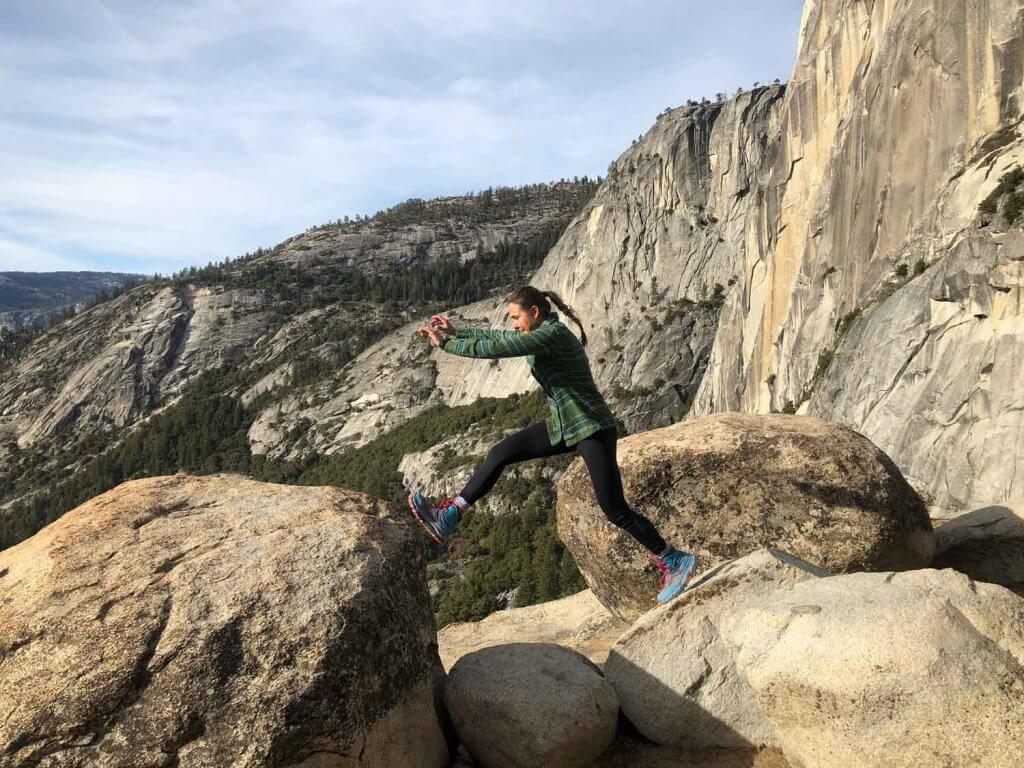 Her final message for us mere mortals interested in taking on a challenge of our own:
"Something that's really worth achieving takes a lot of work and commitment, but in the end, you come out so much stronger. Every single day, when I get my my training done, I am such a better person to be around. I'm a better mom, friend, co-worker," she says. "I can't even imagine what I would be like if I didn't have a goal to train for. You can be very, very creative to get your training in and, it does not have to be a sacrifice. It does not have to be one or the other. You do not have to give up your family life to be an athlete. That's not true. Everyone is going to benefit in the family if you are training for something bigger than yourself."
Featuring HOKA Athlete Magda Boulet in the Tor Ultra Hi WP.