Where's Wardian: World Record Completion of All Marathon Majors
Posted on November 22 2016
HOKA Athlete Mike Wardian has officially set the world record for fastest average pace running the marathon majors in a single year. His average time was just under 2 hours and 31 minutes.
Of course, we were impressed by his record, but we also knew he was full of stories from his travels to six different marathons all around the world. Here are Mike's favorite moments from his journey.
Tokyo
"The memory for Tokyo that sticks out to me is going to the start line in such an orderly fashion. There were so many Japanese Volunteers to show you where to go and not go and you had to stay in your assigned location. It was all so calm and tame I didn't even realize the race had started. I was in the 2nd group and had to wait more than a minute to cross the start line by shuffling."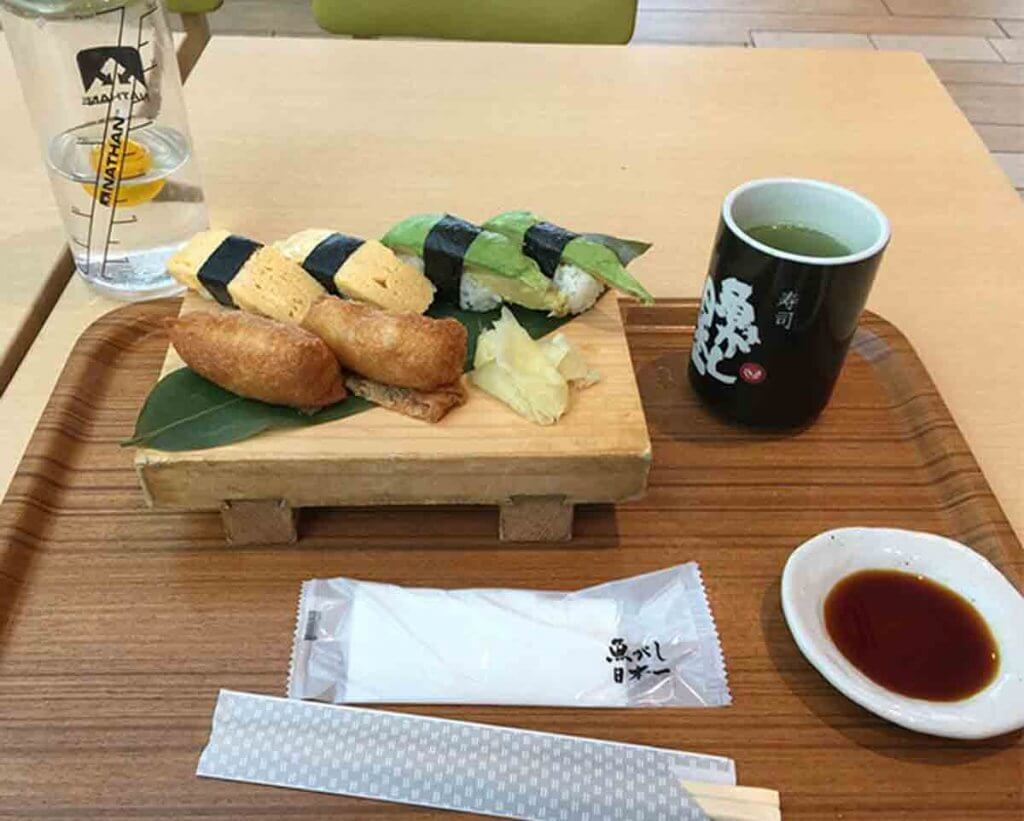 Boston
"Boston is the marathon that got me into running. I did a blindfolded 5K for 'Team with a Vision' that weekend. It was definitely a highlight. Another was some kayaking with our boys in Concord the day before the race. I also remember at Mile 21 of the Boston Marathon getting some water from Pierce and Grant."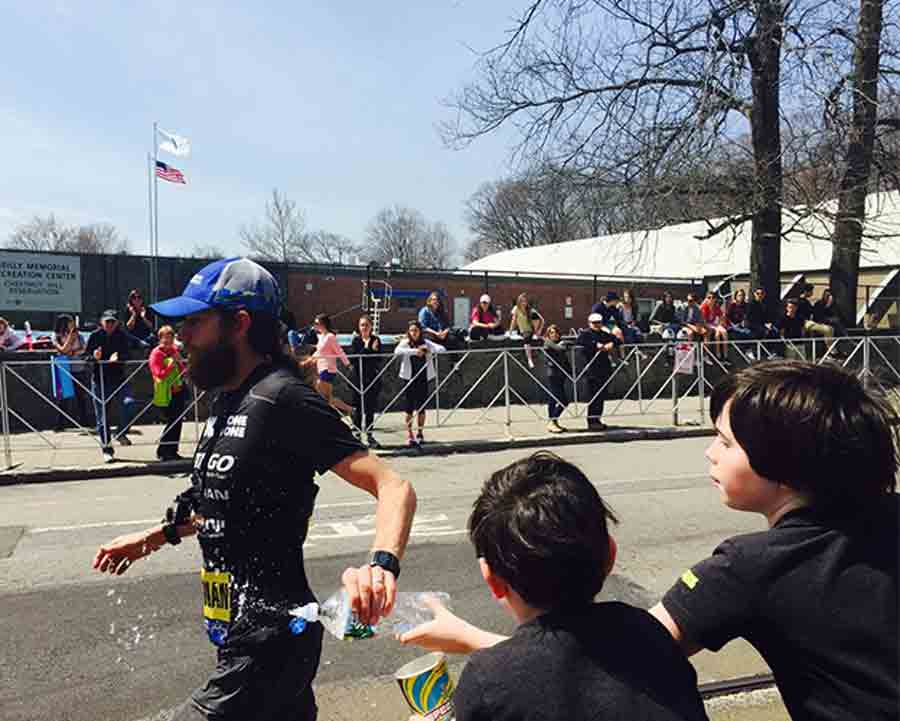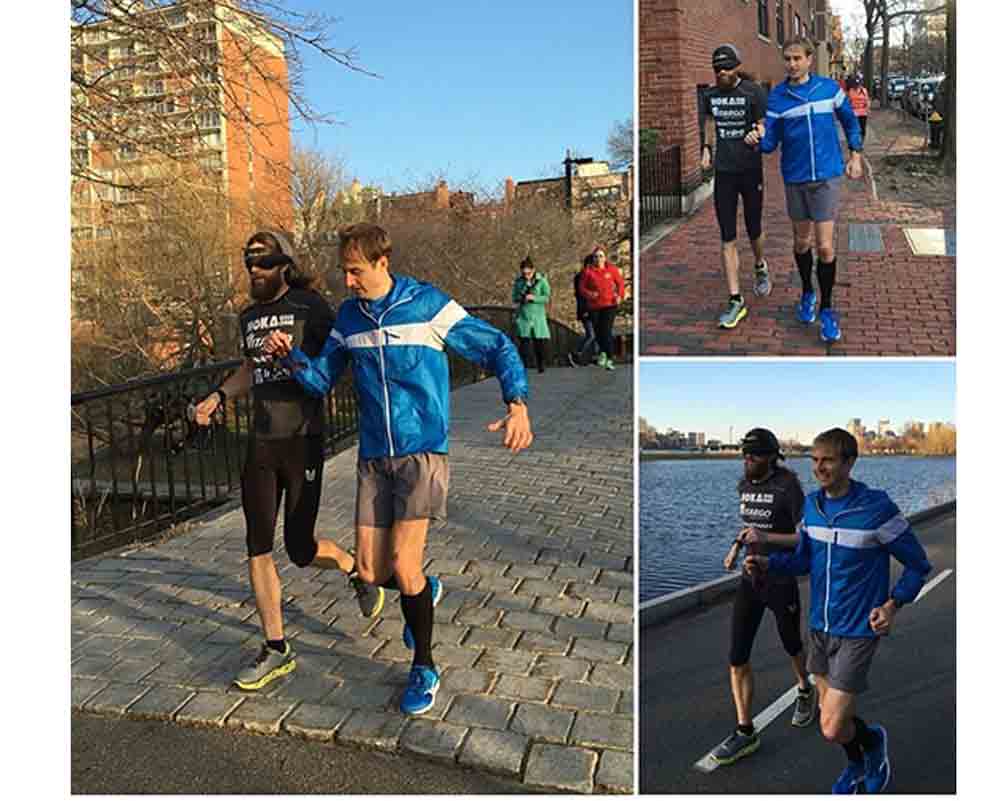 London
"I was really nervous about the London Marathon as it took years to get into and it was also only 6 days after the Boston Marathon. I had heard that they are super strict regarding 'vests', or singlets, so I had to scramble to get a 'vest' at last minute and almost missed the start of the race. Then I had a super tight flight out within 2 hours of finishing the race. I had to go right to airport without showering, which turned out great because I meet up with a new friend that works at the White House."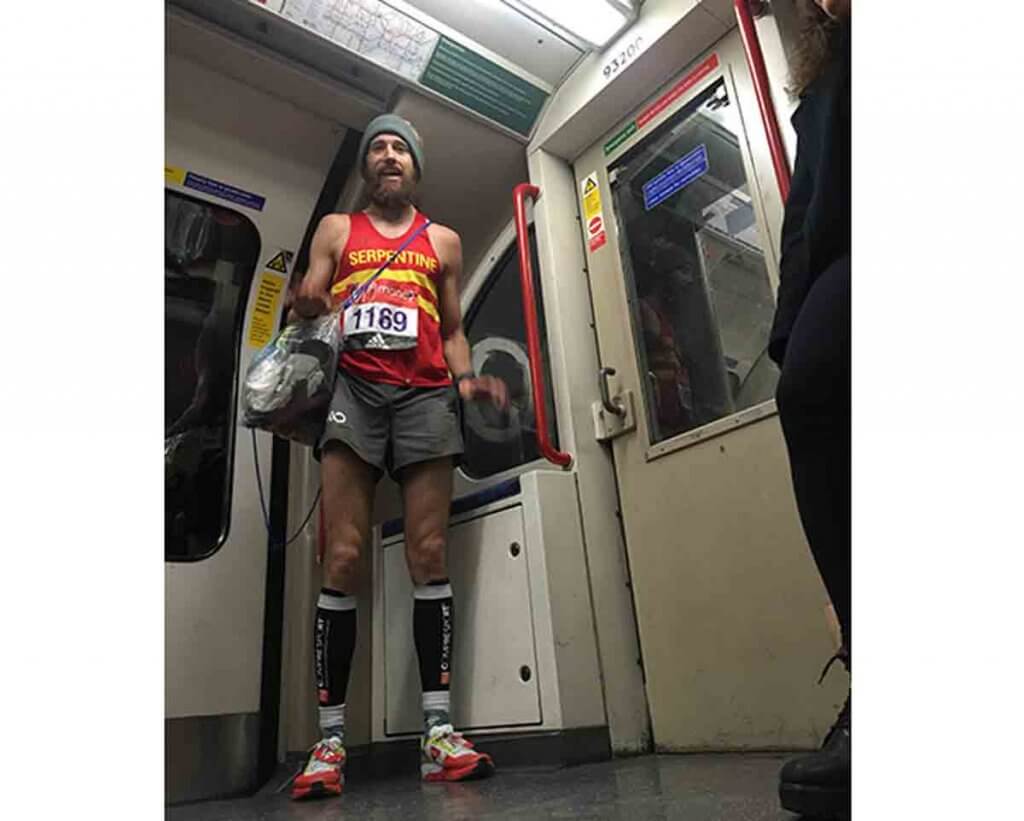 Berlin
"The Berlin Marathon was only a few weeks after the Ultra Trail du Mont Blanc where I had run for 28 hours, so I was really interested to see how my body would hold up. I was traveling without the family, so I decided to put out on social media that I was looking for a place to stay. I ended up sleeping on this cool guy Tobias' couch. I was so happy to trust the internet to take care of me and I had quite the adventure. We walked all over Berlin before the marathon doing 23 miles on Friday and 18 miles on Saturday before the race, but I still ran really well. I also got to meet one of my heroes, Yuki Kawauchi, one of the best runners in the world but he races a lot and still works full time like me. Then I got to visit the US Embassy and that was a definitely highlight to share stories with fellow runners in the diplomatic service and to explore my role as a fitness ambassador for the State Department."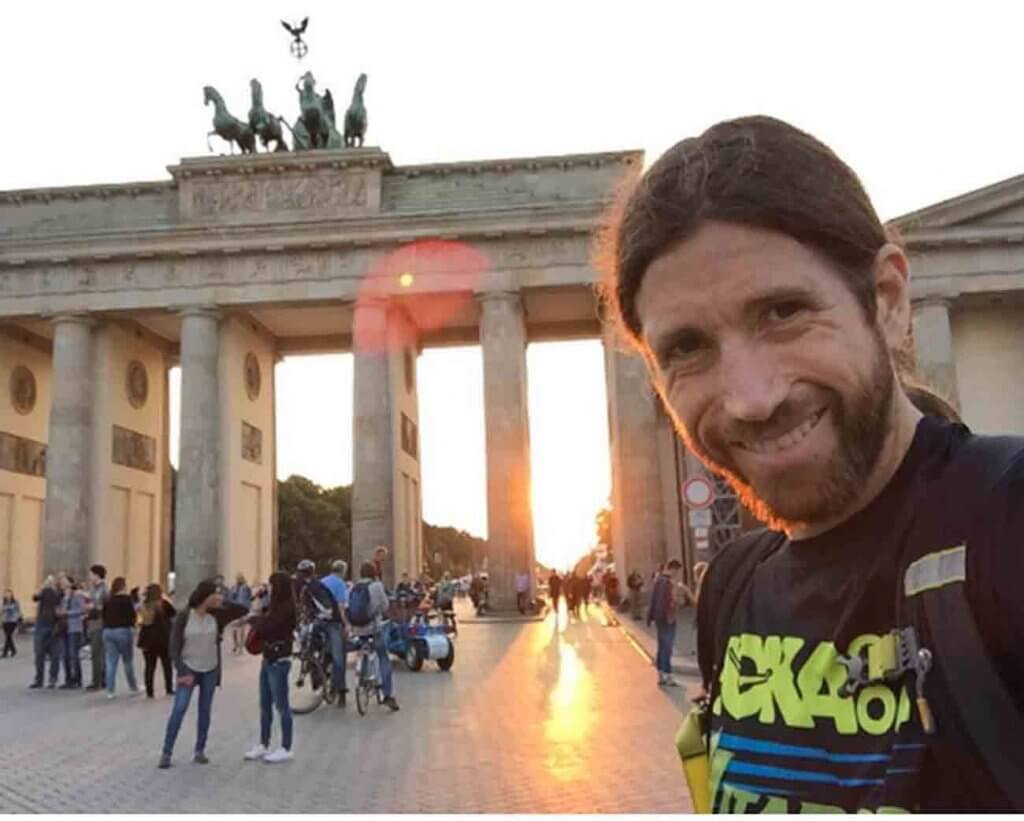 Chicago
"Chicago is an incredible city and Jennifer, the boys and I hadn't visited in a while and so we really tried to take advantage of being there. We did a boat tour, learned all about the Cubs, so it was great to see them win the World Series. I also was able to do a really fun podcast called 'Ten Junk Miles' live after a group run at Fleet Feet. In addition, I mixed in a little business as we had a client in Chicago so right after the marathon finished I had an 1 hour meeting to discuss food aid."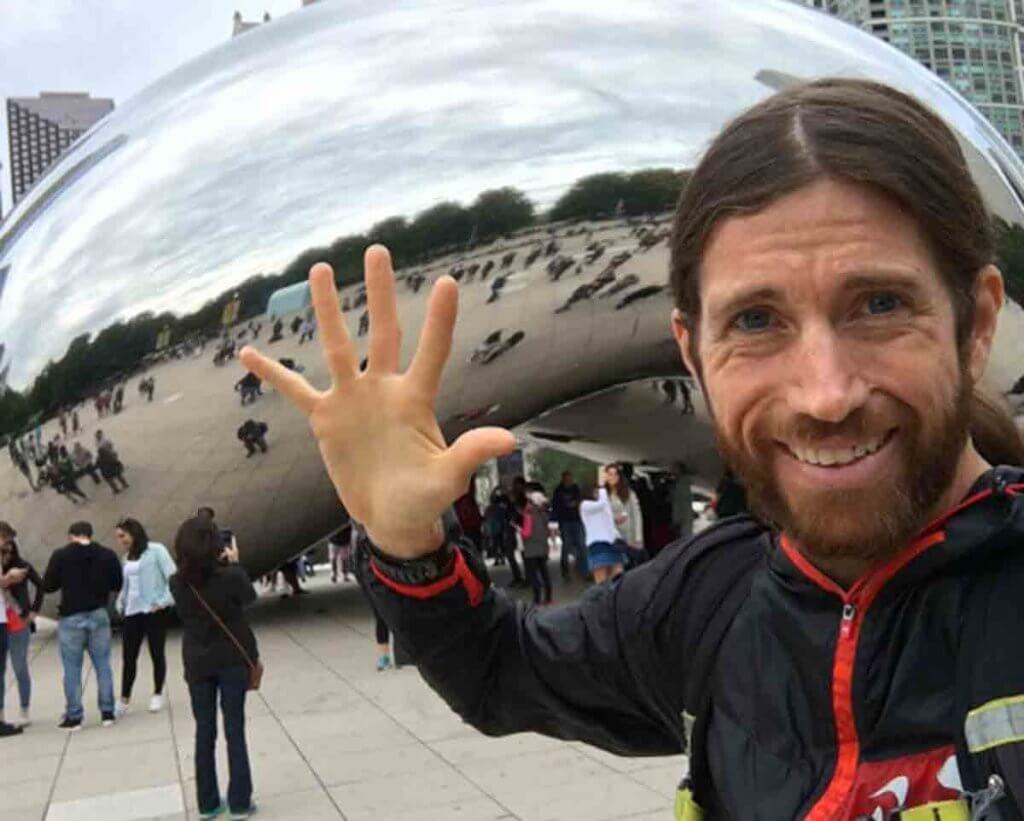 NYC
"New York City was super emotional for me as I had been trying to complete the quest to be the fastest person to do all six of the Abbott World Marathon Majors for a number of years. Finally, it was here. I really wanted to make sure I could finish and finish well. I was confident but respectful of the distance. I couldn't believe what an incredible city it was to run in. What was cool is that I won The Great New York Running Exposition 100 mile in June and it was my first time back in New York. The marathon runs on some of the same streets at the 100 miler and my mind was saying you are at mile 88 and it made my body so tired, but I was only at mile 8 of the marathon. It was crazy. The other memory was visiting the Statue of Liberty with family. We have all been to New York a lot but never visited the Statue of Liberty. It was incredible. We learned so much and now the Statue of Liberty is one of my favorite landmarks. I also was stoked to do two NY Times photo shoots and we had some of the best sushi ever."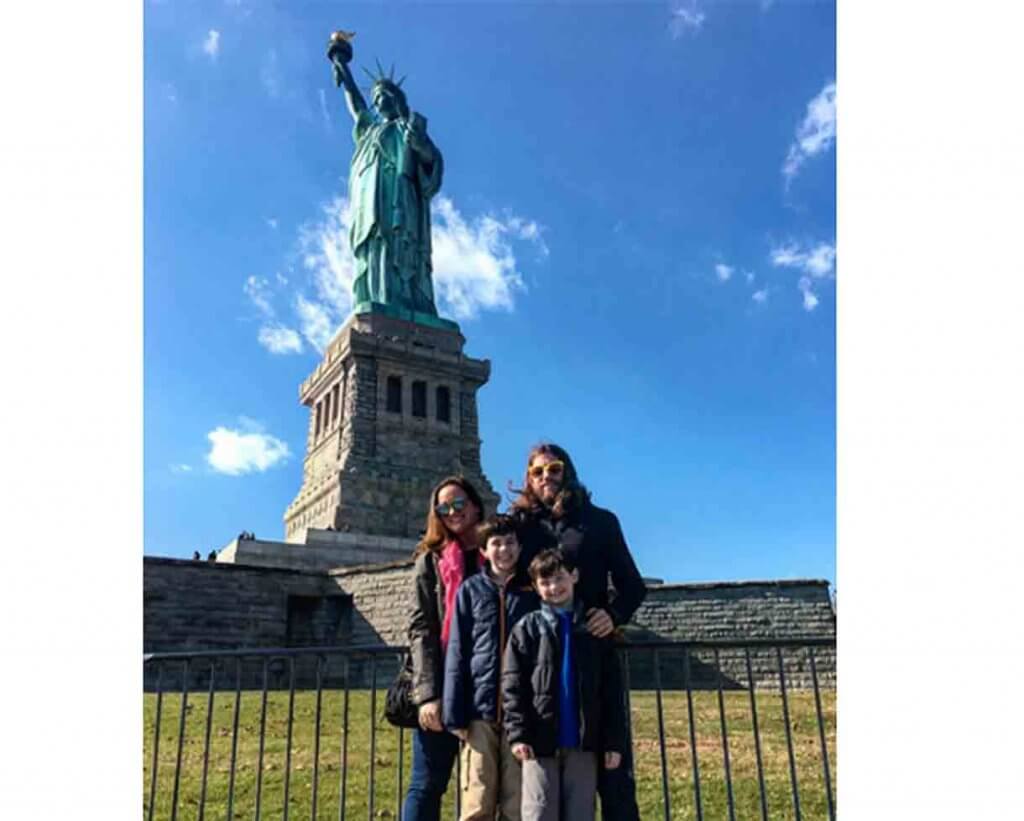 …and then he finished it off with the Elvis Costume Marathon World Record.