World-record holder
Posted on December 28 2017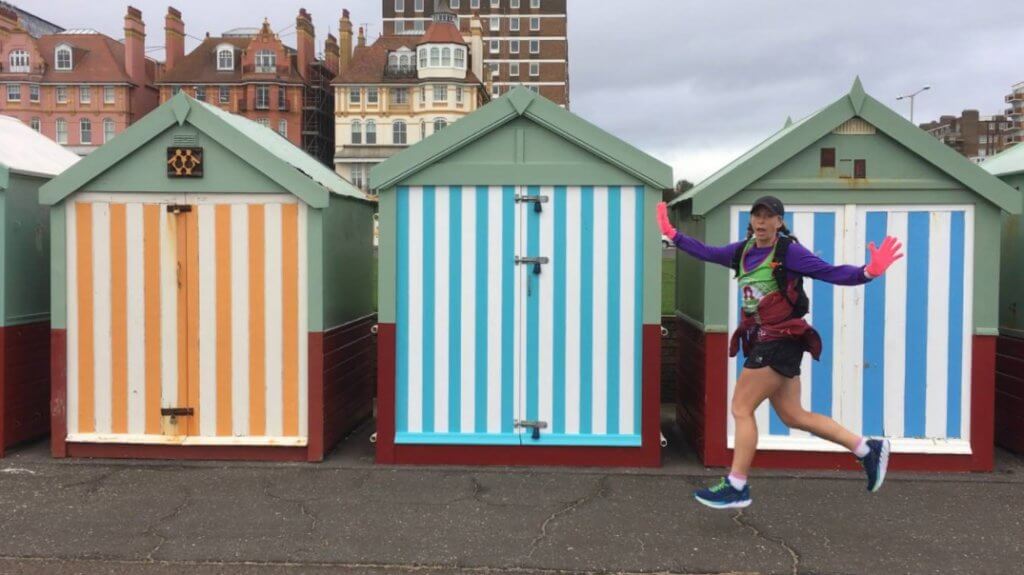 "While my running times are ordinary, my aspirations to push my boundaries are not. I ran 63 marathons in 63 days to set the world record most marathons run by a woman consecutively. I already loved running, but it was the adventure and the enormity of this challenge that truly motivated me. I set my first challenge to run seven marathons in seven days. I learned a lot from that experience — mainly that I was capable of more than I thought. Seven years later, my 50th birthday was the ultimate catalyst. Fifty marathons in 50 days was my goal, but the world record was at 60. I figured if I could get to 50, then why not attempt to break the record with 63 marathons and raise money for charity.
My good friend has Huntington's disease and I promised him that I would raise money for the charity that helps him and his family. He even ran marathon #29 with me — one of my most memorable. For nine weeks I challenged my physical and mental boundaries and truly live by my motto, 'think big, then do.' If you judge by completion times or finishing positions, then I achieve very ordinary results. But what I lack in speed, I certainly make up with in determination, resilience, persistence and love." – HOKA fan and world-record holder, Nikki Love from Nottingham, UK
Nikki's favorite shoe is the Clifton.